Esteban Ocon willing to work with Pierre Gasly despite previous tension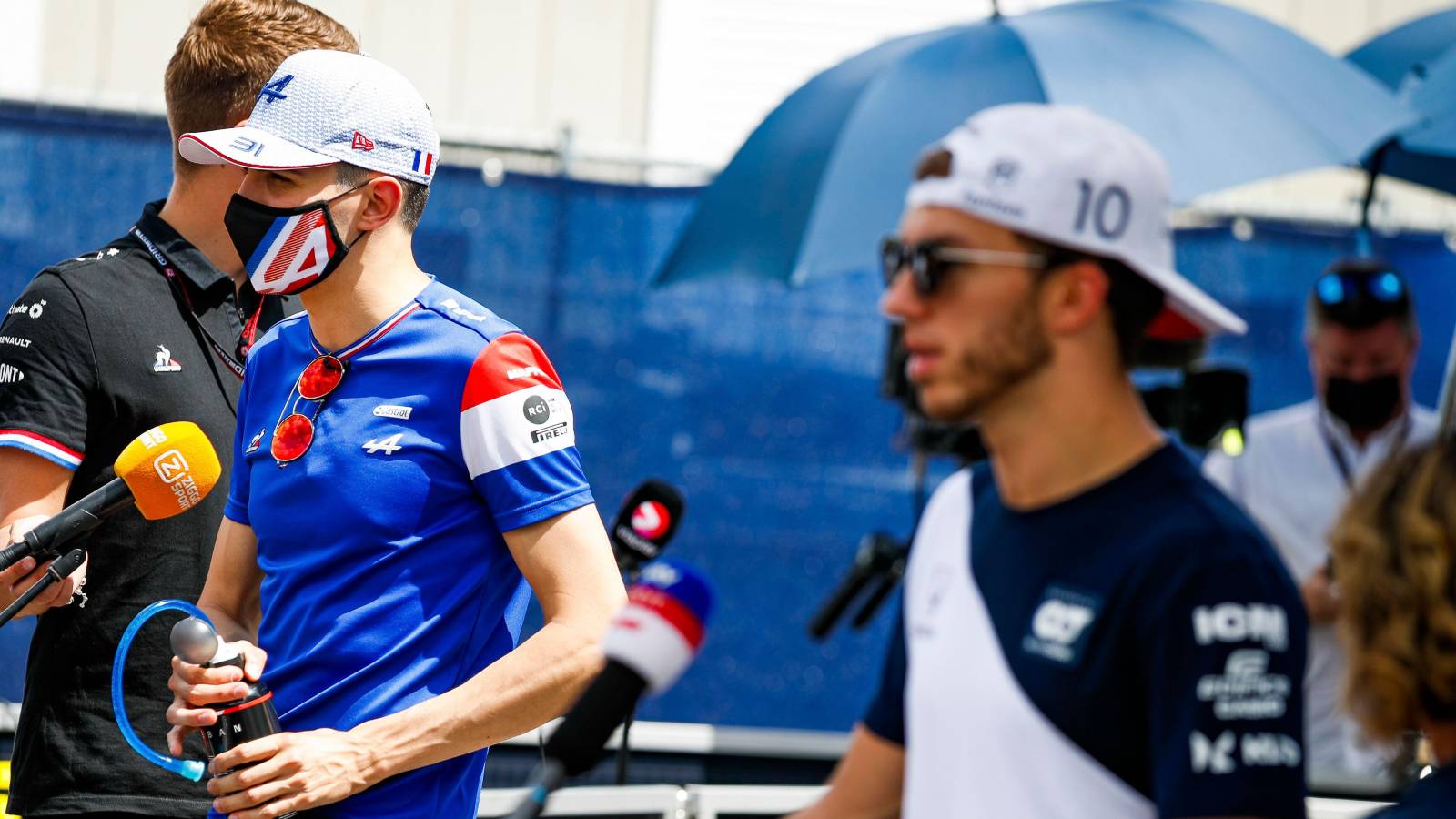 Esteban Ocon does not see why he and Pierre Gasly could not get along if they were to become team-mates at Alpine.
Fernando Alonso will make the move from Alpine to Aston Martin from 2023, which means Alpine have a vacancy to fill in next season's line-up.
It had appeared very likely Alpine's reserve driver Oscar Piastri would fill the void, although that case is now going to Formula 1's Contract Recognition Board (CRB) with the Australian believed to have signed for McLaren to replace Daniel Ricciardo.
So in the event the CRB rule in favour of McLaren, Alpine would be forced to pick another driver to bring into the fold.
Among the list of potential names is Gasly, who despite being contracted to AlphaTauri for 2023 now has no clear route back into the Red Bull team.
An early escape to Alpine seems appealing on paper, but word in the paddock is Gasly and his fellow Frenchman Ocon do not exactly get along.
Before the Belgian Grand Prix race weekend, Ocon named Haas' Mick Schumacher as his preferred next team-mate, but has diffused suggestions he and Gasly are not on good terms.
"It's going well, we have respect for each other," Ocon told Autosport of his current relationship with Gasly. "I think that's the important thing."
Could having that all-French line-up at Alpine work?
"Yeah," Ocon affirmed.
Gasly was quizzed about the rumours of an Alpine switch at various points across the Belgian GP weekend, refusing to get drawn into commenting on the speculation.
He pointed out his current contract puts him with AlphaTauri for 2023.
"I don't really have anything to comment for now," he said.
"I've got a contract and from everything I know, and everybody knows, we've announced me to AlphaTauri, driving for AlphaTauri next year."
The Esteban Ocon/Sergio Perez rivalry is a warning to Alpine
If Alpine bring Gasly onboard, then despite Ocon claiming they are not on bad terms, history has shown what can happen when Ocon is alongside a team-mate with whom he does not always see eye to eye.
Back in his Force India days, Ocon found himself with Sergio Perez on the other side of the garage, the pair clashing on multiple occasions on track, including at the Belgian Grand Prix in 2017.
Especially in a budget-cap era, Alpine could not afford for Ocon and Gasly to inflict damage on each other's cars should past tensions bubble up again, while a strength for Alpine with the Ocon-Alonso partnership has been getting maximum points from the potential of the car.
Alpine are P4 in the Constructors' standings, 20 points clear of McLaren, but if they are to remain midfield leaders, with the goal of moving closer to the leading teams, Alpine simply could not afford to have their drivers squabbling and throwing away points.