Ocon hopes win is step towards World title 'dream'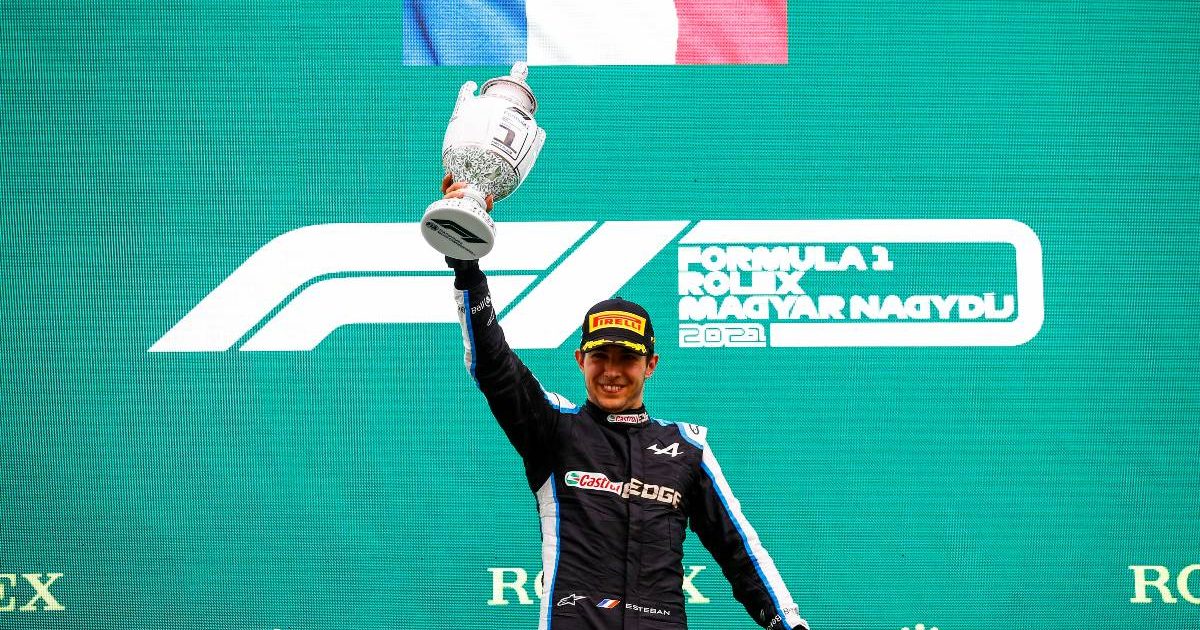 Esteban Ocon hopes his shock Hungarian Grand Prix victory proves to be a significant landmark on the road to fulfilling his dream of becoming World Champion.
The Frenchman savoured Formula 1 success for the first time in his 78th race, capitalising on a chaotic start on a slippery, rain-dampened circuit in which several leading contenders had their hopes dashed at the first corner.
A strategy error by Lewis Hamilton and Mercedes at the restart also played into the Alpine driver's hands as he held off the subsequently disqualified Sebastian Vettel and the fast-finishing World Champion, having led for the vast majority of the 70 laps.
Although he has generally been a midfield racer since first entering F1 in 2016, Ocon still harbours hopes that he can establish himself among the crop of young guns that will be fighting it out for titles throughout the remainder of the current decade.
"My first reaction to winning? That it was just a huge moment," said the 24-year-old during an interview with the Gentleman's Journal.
"Both for me and for my career. It's my first win in Formula 1, which makes it a little part of the dream.
"Because my dream is to become World Champion one day and winning races is obviously a part of that. I really don't have the words to discuss how happy I am."
Get the new look Alpine merchandise via the official Formula 1 store
I don't know what to write I'm lost for words, we just won the Hungarian @f1 Grand Prix i will forever remember this moment !!🔥
Thank you to @AlpineF1Team without them I would not have make it, and what a drive by the legend himself @alo_oficial he's part of this too 🔥 #P1 pic.twitter.com/PpbyTOD4oL

— Esteban Ocon (@OconEsteban) August 1, 2021
At this point, spare a thought for the Gentleman's Journal reporter. He conducted the interview just before the Hungarian race weekend, asking Ocon about how his second place at last year's Sakhir Grand Prix had lifted his career to a new level.
Little could the interviewer have imagined what would happen a few days later and the wholesale rewrite it would require.
"It tastes fantastic and I'm only thinking about getting some more," added Ocon of his Budapest triumph.
"At the moment, it's about enjoying it. When I crossed the line, the first thing that came out were the emotions – the screams with the team.
"Then you remember all the sacrifices that came with that. The sacrifices in the past, when I was younger. When my family gave everything for me to succeed.
"And you remember all the difficult moments in Formula 1 — the patience, the behind-the-scenes work that wasn't in the spotlight.
"And all the waiting. Waiting for your time, your opportunity to come. And finally, it has come. I'm a Formula 1 race winner."
Read Esteban Ocon's full interview on thegentlemansjournal.com