With just 3.5 points separating McLaren and Ferrari in the standings, Andreas Seidl says "there's no time to let down our guard".
Powered by an upgraded engine, Ferrari have outscored McLaren in the last two grands prix, reducing their deficit from 17.5 points to 3.5.
But it is by no means a sign that McLaren should capitulate, the Woking team still the only outfit on this year's grid to have claimed a 1-2 result, Daniel Ricciardo leading home Lando Norris at the Italian GP.
With five races remaining there are still 133 points in play per driver, leaving McLaren – and Ferrari – with everything to fight for.
"With only five races left of the season, we know every race counts and there's no time to let down our guard," said Seidl.
"We know it will be a challenge to retain our position in the Constructors' Championship, but it's a challenge we are ready for.
"We will maintain our focus on the variables we can impact and keep up the pressure on those around us."
The McLaren team boss acknowledges the Autodromo Hermanos Rodriguez poses a unique challenge to the team given the altitude, which affects both aerodynamics and engine behaviour.
The team have been hard at work in the simulator trying to establish the perfect set-up to deal with the conditions.
"Mexico offers a unique challenge in terms of set-up that can often shake up the competitive order," he said.
"The high altitude and thinner air mean we run higher levels of downforce than we usually might at a circuit like Mexico, and that can be tricky to get right.
"We've been working in the simulator to ensure we have as much data as possible heading into the weekend."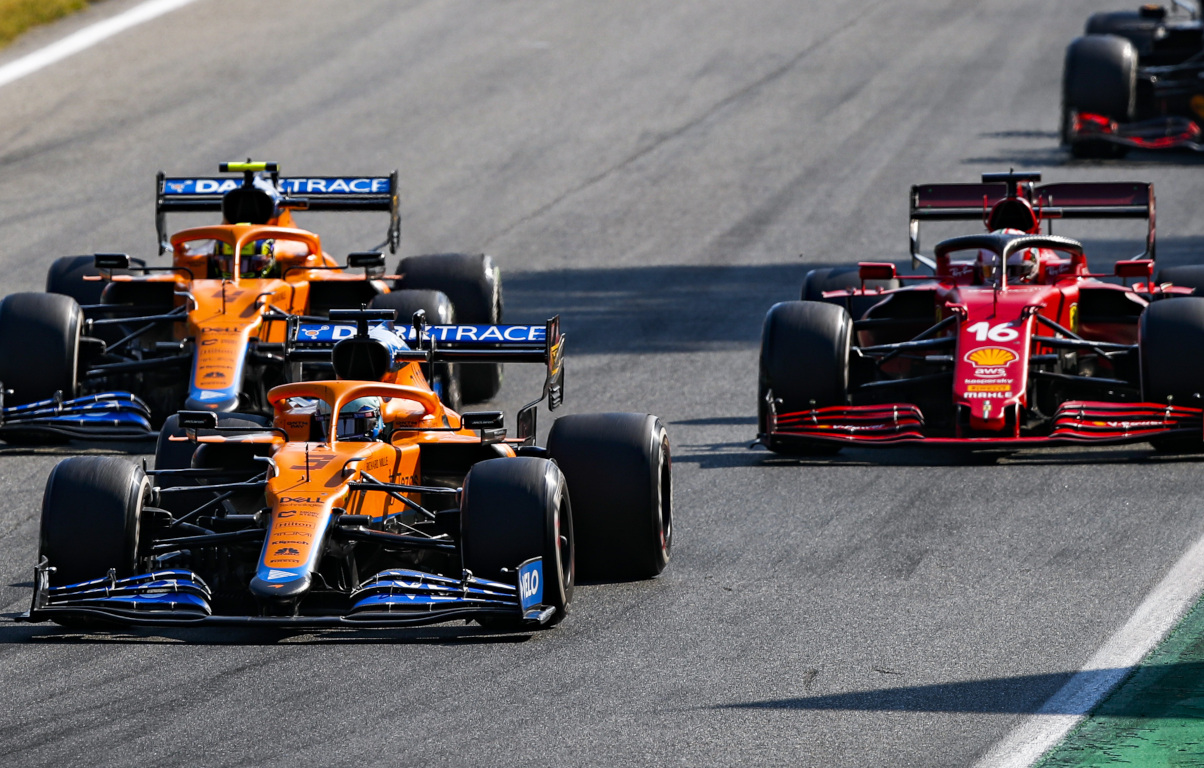 Ricciardo reckons McLaren should expect another battle with Ferrari similar to Austin.
Last time out at the United States Grand Prix, the Scuderia were able to narrow their deficit in the race for P3 with Charles Leclerc finishing ahead of Ricciardo, and Norris losing out to Carlos Sainz.
Such is the McLaren versus Ferrari tussle that the quartet make up fifth to eighth places in the Drivers' standings, separated by 44 points in Norris' favour.
"I'm expecting a similar battle to the one we had in Austin," said Ricciardo, before conceding that "having not raced there last year, it's hard to say where we will truly be in terms of performance.
"We'll just keep focusing on what we can do as a team, try to score the most points possible and see how the field shakes out."
He added: "I'm looking forward to heading back to Mexico, it's been too long.
"The atmosphere is always incredible and that stadium section is an awesome part of the circuit. The fans are also some of the most passionate in the world.
"We are really lucky to be racing there and in Brazil back-to-back because the excitement around the races is unreal."