Ex-Ferrari president 'disgusted' by boos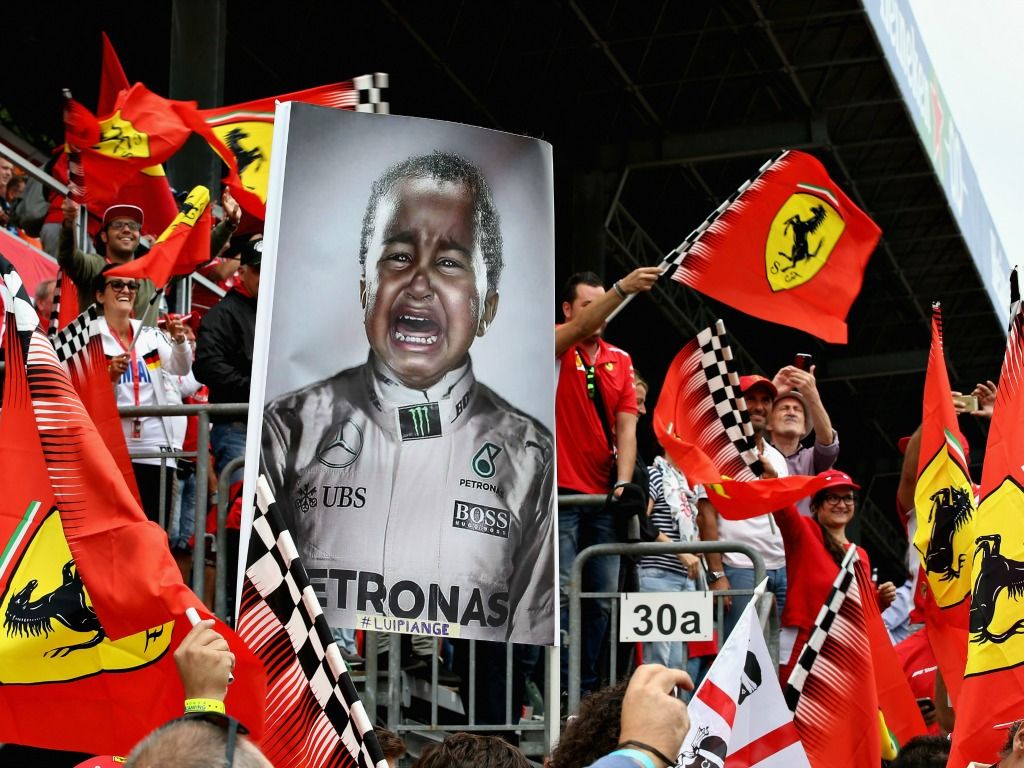 Former Ferrari president Luca di Montezemolo has been left feeling "disgusted" by the boos aimed toward Lewis Hamilton at the Italian Grand Prix.
Hamilton increased his stranglehold on the World Championship in Monza, opening up a 30-point lead at the top to Sebastian Vettel, who fell all the way to the back of the field following contact with Hamilton on the opening lap.
The Brit was booed throughout the weekend on Ferrari's home soil, but Di Montezemolo thinks the four-time World Champion deserves more respect.
"It was a big mistake," Di Montezemolo told BBC Sport.
"Lewis is a fantastic champion, has always been very correct, and he made a fantastic race. Full stop.
"What happened was very, very bad and I am really upset."
Kimi Raikkonen also did not agree with the booing of other drivers from the Tifosi, saying: "I think everybody has the right to do what they feel like but I don't think it's very nice.
"I don't think it should happen but obviously it's not my decision. It happens and that's how life is but it's not very nice."
Di Montezemolo also said that Ferrari can have no complaints about Mercedes' strategy at the Italian Grand Prix, saying it was a tactic that he used plenty of times during his tenure with the Scuderia.
"I can tell you we won a few championships [this way] when I was the chairman and CEO – with Kimi and Felipe Massa, with Rubens Barrichello and Michael Schumacher, with Michael and Eddie Irvine," he added.
"So this is part of the history. And Bottas did not make anything incorrect or a foul. He made his race.
"When I have heard somebody make criticism… This is normal. In life it is difficult to win, but it is more difficult to accept when you don't win. So, yesterday I was not happy for what I have seen, from the public.
"Mercedes made its job. If I was in charge of Ferrari in the same condition as Mercedes, I would make exactly the same choice. So, finito."
Follow us on Twitter @Planet_F1 and like our Facebook page.