Ex-Honda F1 boss confirmed as Red Bull consultant
It has been confirmed that Honda's former F1 chief Masashi Yamamoto has joined Red Bull in a consultancy role.
Yamamoto had revealed recently that he was to leave Honda and set up a new company, which would act as a bridge between Red Bull and Honda in Japan, following Honda's official exit from Formula 1.
Since Red Bull were keen to keep ties with the Japanese manufacturer though, it was agreed that Honda would continue to supply the engine to Red Bull for the 2022 campaign, extending their partnership which had began back in 2018, when Honda started out powering Red Bull's junior team Toro Rosso.
They then moved to supply Red Bull's main team as well from the following season.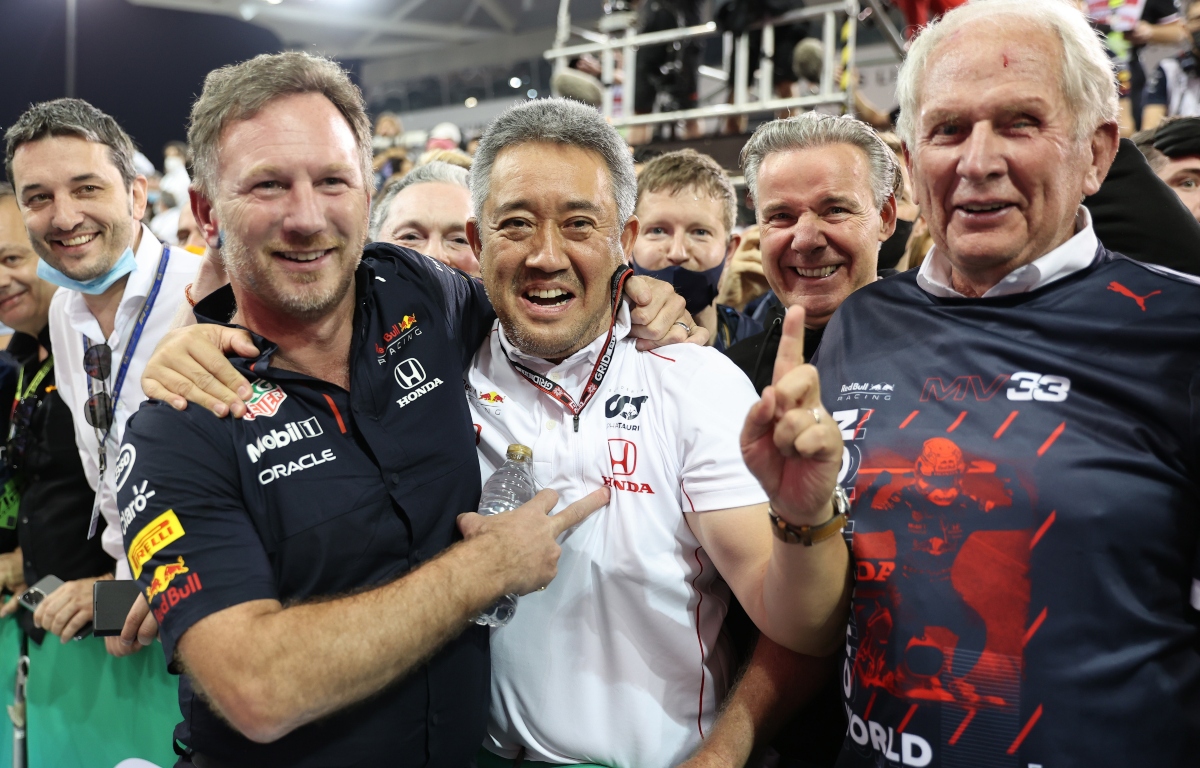 It has been confirmed now that Yamamoto will indeed take up a consultancy role, as per a report from the Formula 1 website, which states that he will become a Red Bull consultant.
The report adds that his main focus will be communications with the engine staff at Red Bull's new Red Bull Powertrains venture, which inherited Honda's intellectual property and many of their staff members who worked on the power unit.
Whether his duties will stretch further that this is yet to be announced.
Recently Red Bull's driver programme boss Helmut Marko had also revealed that Honda would now continue to supply Red Bull with power units until 2025, allowing RBP to focus on the new generation of PUs expected to arrive in 2026.
Formula 1 report that this is not yet official, with talks in fact in their infancy.
Yamamoto has told Motorsport.com that he considered the end of Honda's F1 tenure to also be the conclusion for his time with the company.
Yamamoto had played a key role in making the Red Bull-Honda relationship happen, moving to a dedicated Formula 1 role from 2019.
Max Verstappen then went on to claim the 2021 Drivers' Championship with the Honda-powered Red Bull team.
Asked when he decided to leave Honda, Yamamoto told Motorsport.com: "I decided that in March of last year.
"I was appointed director of motorsports in 2016, and my goal was to win the SUPER GT championship at first. I was able to achieve that in 2018 [with Naoki Yamamoto and Jenson Button].
"For the next three years, I was dedicated to F1. From the beginning, I thought that this work was the culmination of my life at Honda and I thought I could make use of everything I had experienced there."
Red Bull are set to launch their 2022 challenger, the RB18, on Wednesday 9 February.
Red Bull RB18 has been 'given the all-clear'
Red Bull's RB18 has been given the all-clear after reports that it failed an FIA crash test