Ex-McLaren Young Driver now chasing NFL career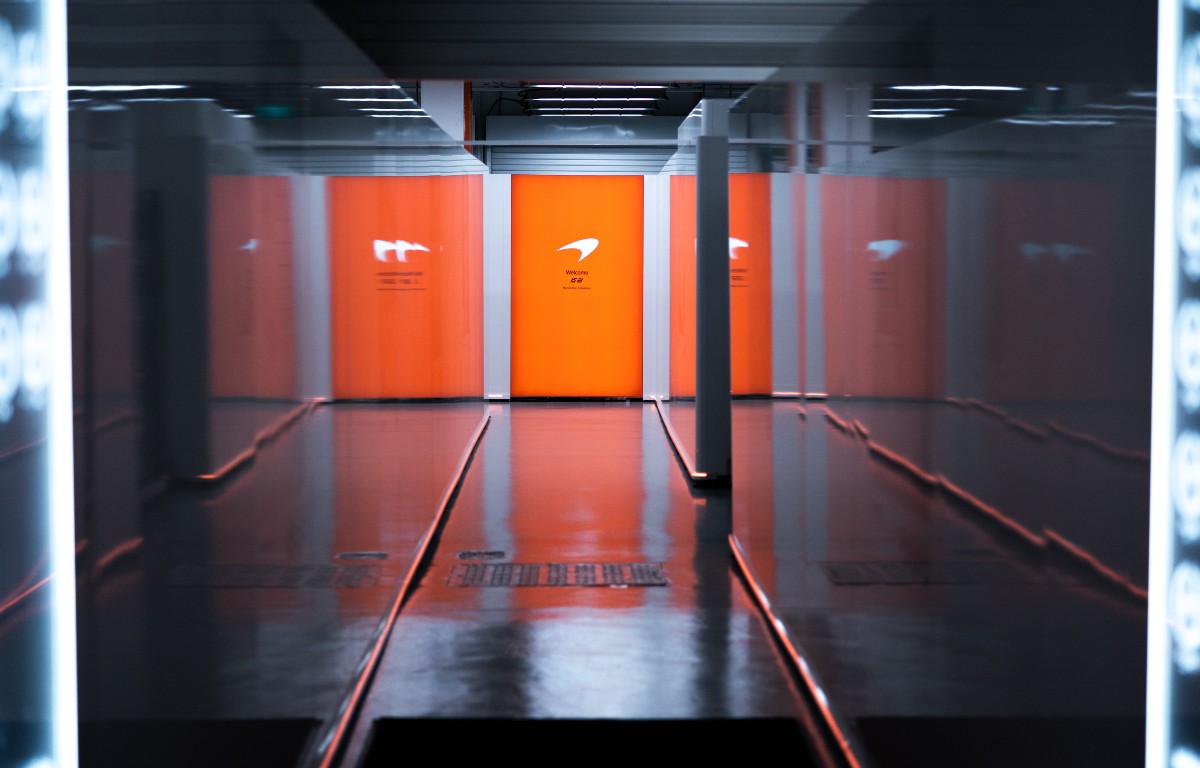 Samuel Oram-Jones, an ex-McLaren junior forced to quit racing due to education, has gone all the way to now being in the 2022 NFL Draft.
The Brit had mighty company during his time in karting, boasting Max Verstappen and George Russell as former team-mates, while also racing against the likes of Charles Leclerc and Lando Norris, all of whom are now part of the Formula 1 grid.
He was also a two-time winner of the Lewis Hamilton True Gift Award, receiving on-track advice from his racing hero, while he also served in the McLaren Young Driver programme and did simulator work for Red Bull.
"You name the driver, I've competed against them and I've beaten several of them," Oram-Jones told the Mirror.
"I did pretty well, the last time I competed in karting I put it on P2 in Spain. P1 was Callum Illott, George Russell was P5 and he's in F1.
"There's several guys I've been toe to toe with, in the same team, under the same roof. I was just as good as them and now they're doing different things."
He even joked that he was "way better than Mazepin!"
Oram-Jones would recall a story from his karting days where he, driving for the Intrepid karting team in Italy, ended up being put in a straight battle with Leclerc, such was the speed he showed.
"In the end, I was so much quicker than the other two guys they just sent me and Charles Leclerc out to have a race together, and he just beat me over the line by two tenths," he said.
"Now he's the No.1 driver at Ferrari."
Sadly Oram-Jones' junior racing days were cut short, with education taking over as he looked to prepare himself for work in the family business one day.
"The decision was made for me I guess," he said.
"It wasn't really made by me, but I needed to go to University, which is what I did. In order to be around for the family business later in life, I needed a certain level of education.
"At the time, it was a big shame for me – I'd done sports my whole life and every day was about racing until the day it wasn't any more. That was a big challenge in my life."
Motor racing had left a huge gap in Oram-Jones' life that he needed to fill, so upon enrolling at Durham University, he decided to attend the American Football tryouts.
Little did he know that this would open the door to his all-new sporting direction in life.
"I ended up randomly, for no particular reason whatsoever, going to the tryouts for American Football," he said.
"I thought, I don't know the rules, I've never played it before, but these guys seem cool, why not.
"But I nearly didn't go to the tryout. I had work, that got cancelled, so I just managed to go along and never looked back I guess."
From there his journey took him from helping Durham to win the BUCS National Championship in his second year, to the United States where his education continued, and his football career gathered momentum.
That has all led him to where he is now – Oram-Jones has officially declared for the 2022 NFL Draft.
To be drafted would be a huge upsetting of the odds from Oram-Jones, but it can not be ruled out.
On the face of it, you would not expect motor racing and American Football to have much in common, but actually, Oram-Jones thinks differently.
"There's definitely similarities the way I think about it, especially running the football," he explained.
"I'm just trying to get from point A to point B as quickly as possible and avoid anything in my way.
"In a sense, the whole depth perception and perception of objects moving around you is really similar with racing and American Football. Especially because I'm wearing a helmet, in my space.
"Go from one point to another, know where I'm supposed to be and get there as fast as I can – the same deal as motor racing."
Although he is doing well for himself away from the race track with this new career path, Oram-Jones admitted that he can not watch Formula 1's Netlix documentary Drive to Survive, as doing so will make him feel like he is missing out.
"All the Drive to Survive stuff? I can't watch it," he said.
"It just kills me, because I should be there. I can't watch it at all."
PlanetF1 Verdict
Ex-McLaren driver chasing NFL dream
An ex-McLaren driver is now chasing an NFL dream.