Logan Sargeant aiming to help F1's growth in America as home race beckons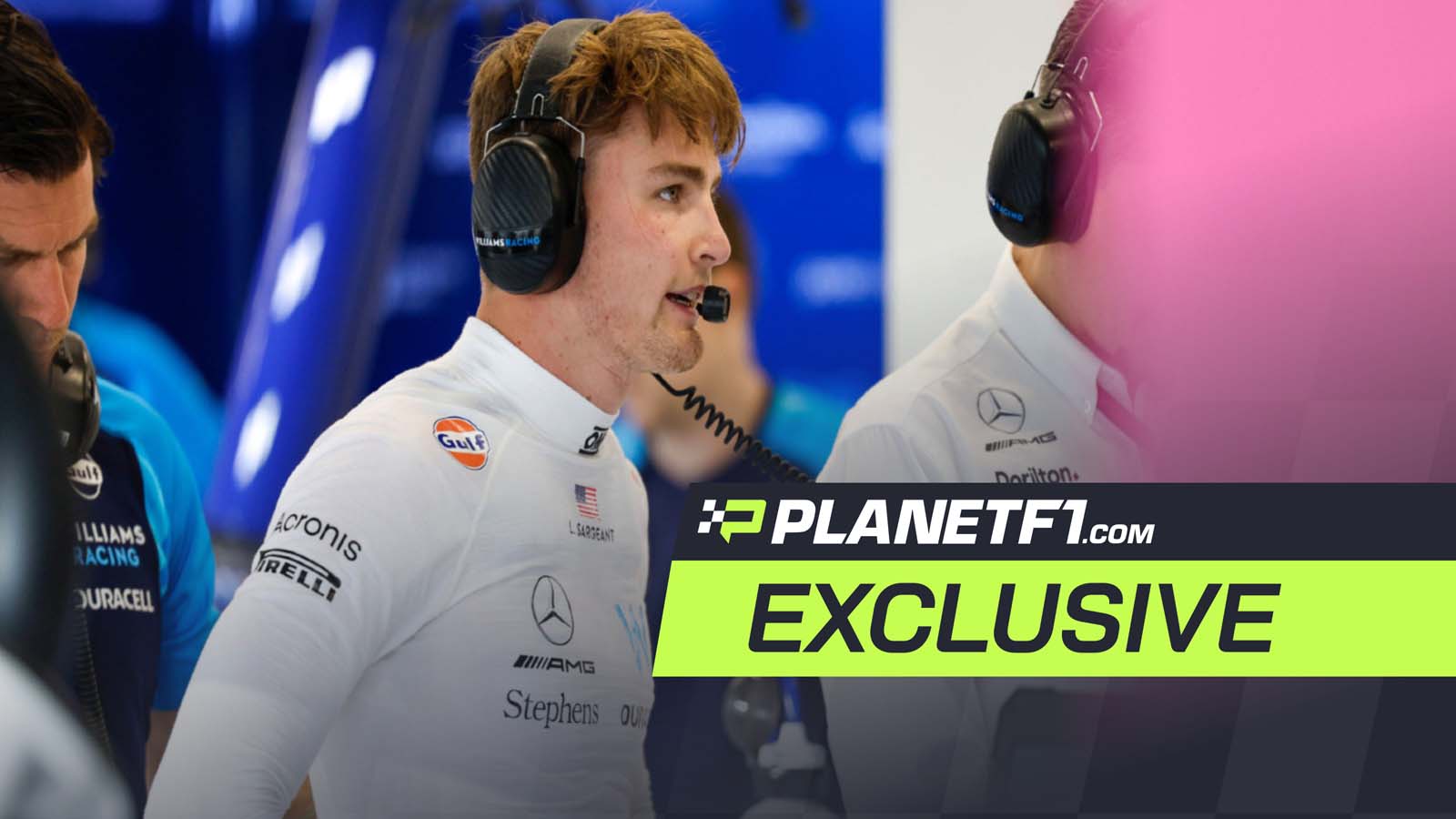 Williams rookie Logan Sargeant heads to his home race in Miami with the aim of helping the growth of Formula 1 in the United States.
The Florida-born racer has only completed his first handful of Grand Prix weekends in Formula 1, having stepped up to the big leagues with Williams after signing as a Williams junior in 2021.
Having become America's first full-time F1 racing driver since Scott Speed 16 years ago, Sargeant has arrived into the sport without the nationalistic fanfare that other recent rookies have enjoyed, but, at a time when US interest in Formula 1 is at an all-time high, Sargeant is hopeful of capturing the imagination of the American public who have gone so long without a driver to cheer on.
Sargeant recently sat down for a conversation with PlanetF1.com, where it became clear the 22-year-old is keeping his feet on the ground as he finds his way in the sport.
Logan Sargeant: Hopefully I can become the face of F1 for America
Looking back over his first race, the Bahrain Grand Prix, Sargeant smiled when I ask when he reflected and realised how strong a weekend he had put together for a first race in the highest echelon of motorsport.
"Generally, it definitely exceeded my expectations," he said.
"The team performed extremely well, and we definitely maximised what we had. It just really set a great foundation for me to build from and it gave me a lot of confidence moving forward. I learned a lot through the race weekend."
Given his unique position as the sole American representative on the grid, does Sargeant believe he will be able to capitalise on that and build himself into becoming the face of America within F1?
"I don't know. If I'm not, hopefully, I can keep performing well enough to become that," he said.
"I honestly haven't been able to look into much other than just trying to prepare for the races but that would be something I'm looking at trying to do."
With the likes of Daniel Ricciardo and Pierre Gasly becoming firm fan favourites due to their openness with the media, Sargeant revealed he'd be interested in pursuing a similar approach – perhaps mindful of the comments Danica Patrick made, in which she pointed out that Sargeant would need to do a 'lot of PR' in order to win US interest.
"I think it's all to come with time," he said.
"At the moment, considering I've done [so few] Grands Prix, I still need to find my feet, I still have a lot to learn. At the end of the day, it's about getting to F1, and then making sure we can stay here before we think too much further. But I have a great team around me to help me on that side and I know we're going to be doing everything we can to build my brand, I guess you could say."
PlanetF1.com recommends
Logan Sargeant accuses Ferrari pair of 'playing games' in sprint shootout shunt
Fernando Alonso hypes up Lance Stroll with bold Aston Martin prediction
Surprisingly, Sargeant points out that he doesn't feel any extra pressure from being the only American driver, saying: "At the end of the day, my self-expectations are extremely high. That already puts a lot of pressure on myself, so I don't think that would be any extra added pressure – as it's already there!"
This weekend, Sargeant will get the chance to race at home – the first of three races held in the United States this year will take place in his home state of Florida as F1 heads to Miami.
He denies feeling the stress of racing in front of a home audience at this early stage of his career.
"I'm always gonna be excited to go back and race Formula 1 where it all started for me, and the chance to have friends and family at the race," he said.
"I actually haven't raced in cars in America ever, so it'll be really cool to have that opportunity for the first time. Generally, everything I've seen has been very positive and exciting for the American fans. So, hopefully, I can continue the growth of F1 in America and give them someone to cheer for.
"Having the opportunity to have three home Grands Prix is more special than stressing about the pressure of them. I feel like, if anything, they're more uplifting to be able to be on home soil, to have my family there to support me, to have my friends there – they're more just a pleasure and a gift than anything else."
Logan Sargeant: I feel very comfortable racing with Williams
With the Williams team owned by US investment firm Dorilton Capital, Sargeant's promotion into F1 came surprisingly quickly – he was signed as a junior at the 2021 United States Grand Prix, before his confirmation as a race driver just over a year later.
Given the team have shown their trust in him by giving him a full-time race seat, does he feel the strain of trying to repay that trust as quickly as possible?
"The pressure will always be there in F1," he explained.
"I put the pressure on myself to perform at an extremely high level, and I think integrating with the team was very, very easy. I felt like I was already part of the family from the work I did with them all last year, whilst I was racing in F2, and it was pretty much just like stepping up into the bigger role, but with all the familiar faces and people I was comfortable with. So I feel very, very comfortable everywhere that I am at the moment.
"It motivates me even more to give it my absolute everything to perform well for them, for them to believe their investment was worth it. I ultimately want to perform at a high level for them, as well as myself."
So what does Sargeant regard as a 'high level', given how Williams don't look capable just yet of being able to consistently trouble the top 10? Will it be a case of matching experienced teammate Alex Albon, or is there another barometer for success he's set for himself?
"I have a lot to learn," he said.
"So I'm taking it race by race to continue to learn – the goal is always to go out and try to score points, try to put the car as far up in qualifying as I can. But I want to get through the next three to five races and really see where we are. Then I can reevaluate and start to set proper expectations on where I want to be and how I can get there."