'Eyes open to understand if we missed a trick'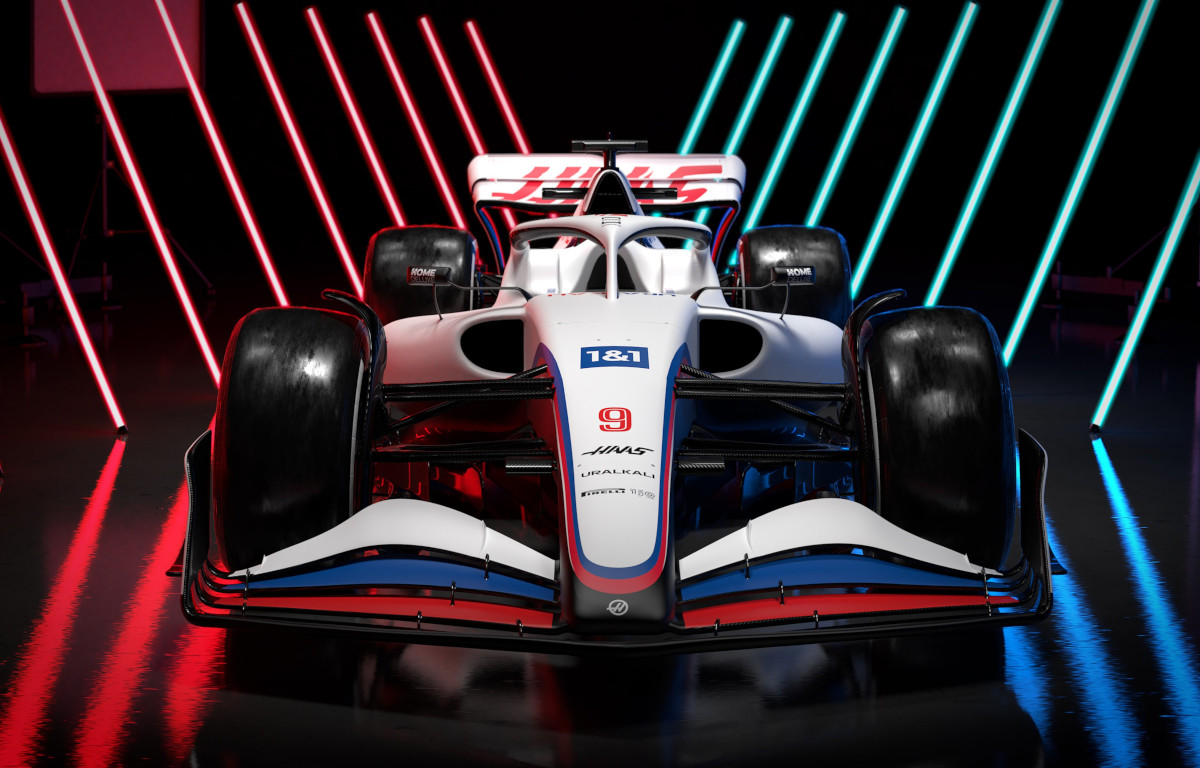 Haas technical director Simone Resta says all the teams will go into the opening pre-season outing with their eyes wide open to "understand if we missed the trick".
With Formula 1 introducing new aerodynamic regulations this season, the sport – it has been said – is set for its biggest change in three decades.
With ground effect aerodynamics in play, the old complex bargeboards of last year are gone, so too are the complex and bitty wings.
Instead underfloor tunnels will be generating ground effect downforce while simpler wings are also in play.
Already it is has been predicted that at least "one or two" teams will get it badly wrong while someone will come up with an interpretation of the rules that the rest of the field hasn't thought of.
That could give them an advantage, leaving the rest scrambling to copy the design.
Resta says the teams will all be scrutinizing each others cars when they take to the track for the season-opening shakedown in Spain later this month.
"I think everyone will stay really open eyes to understand if we missed the trick, or if we missed any interpretation, or any idea," he told The Race.
"Because there are so many bright engineers in F1 in all the teams, I'm pretty sure the cars will be a bit different within what is possible with the regulations.
"So we'll really be open eyes at Barcelona to understand what's going on.
"And then as normal a lot of teams maybe start with a certain configuration and develop it, for example, in the second test or at the races.
"It will be a few events between test one, test two, the first races – also the launches that will happen before – to follow and to understand the differences."
My ride everyone! @HaasF1Team pic.twitter.com/vpwIBRRq8P

— Mick Schumacher (@SchumacherMick) February 4, 2022
Haas have already revealed their car, at least rendered drawings of it, the first of the teams to show off their 2022 design.
Red Bull will be the next to launch, followed by Aston Martin and McLaren.
But while there may be a few differences in the cars, Resta reckons Formula 1's rule makers have made the regulations so strict that there will be a lot of similarities.
"The regulations have been quite prescriptive, definitely," Resta said.
"And from an external observer point of view, there will probably be quite a lot of similarities between all the cars and that model that has been shared and developed.
"Nevertheless, we've been working so long to change something so hopefully there's enough difference to justify that amount of huge investment of work and hours and long nights, weekends, to try to push it!
"Sometimes the devil is in the details. And there are things that are small from a global point of view, but they make the difference here and there.
"I suppose the cars will be in a way all similar, but in another way all different.
"Some areas are more prescriptive. Some areas there are even prescriptive geometry in the car. So literally, they will be the same geometry on all the cars.
"In some other areas, there is more freedom. So it'd be interesting to compare all the different interpretations on the cars."
PlanetF1 Verdict
Teams must keep an 'eye open' for 'missed tricks'
Haas technical director Simone Resta believes that all eyes will be on pre-season testing.