F1 2017 Skeletons in The Closet Revealed: All You Need to Know About the Drivers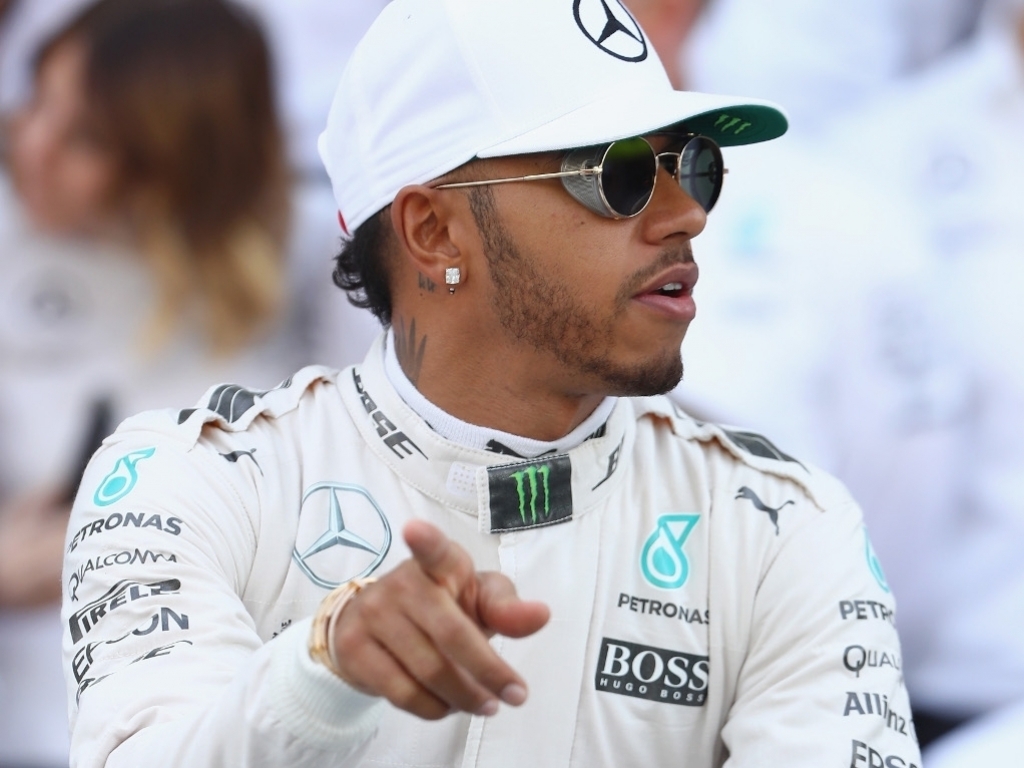 The best Formula 1 teams in the world are shaping up the closer we get to the next season. Many drivers will prolong their contracts, while some may switch their wheels in the nearest future. The world of F1 is quite unpredictable when it comes to analyzing the drivers and their possible teams. However, without a solid knowledge about both drivers and their wheels, one cannot make a reasonable prediction about how well the teams will perform on the track. So let's take a closer look at some of the most interesting drivers whose positions are solidified for at least 2017.
When making predictions for F1, thinking about how drivers perform and how they can enhance the capabilities of their cars is the key to success. While professionals can provide you with solid insights, learning about sportsmen and their squads is not only important for the betting itself, but simply makes spectating the sport much more engaging and interesting for anyone.
The deal of the year
One of the most important news for those who love Mercedes and their amazing racing team is that Lewis Hamilton will continue to represent the brand on the track for the next couple of years. Lewis Hamilton is your famous, efficient, and consistent performer! He has won 3 World Championship titles over the course of the last decade and ever since his first appearances was immediately recognized as one of the best drivers in the world. His performances were always top notch and his worst finish during the previous year was his 21st finish in Spain.
As of right now, this capable driver is right behind Rosberg in the championship race and his positions look fairly solid. Note that Lewis Hamilton managed to win the title in 2008, 2014, and 2015. This year, his positions look solid just like his consistent efficiency on the track. His attacks are sharp and he definitely picked up his game after some disappointing performances in 2010 and 2011.
Lewis is not the most pleasant sportsman to work with. He had some serious problems with both McLaren and Red Bull racing teams. However, when he signed the contract with Mercedes in 2013, he immediately started to look like he found a perfect team that ideally suits his needs and ambitions. With Mercedes he managed to win 2 out of his 3 championship titles.
Many times Lewis said that Mercedes provides him with the best possible environment, caters to his needs, and, most importantly, builds some of the best cars he has ever driven in his life. Looking at his impressive results and even more impressive consistency, one can definitely say that the praise from Lewis is justified. Mercedes showed from little to know technical issues and performed well as a team ever since Hamilton joined the team.
For those who want to try betting on F1 racing Lewis Hamilton and his prolonged contract means that there is one more safe bet available. While no one will guarantee that Hamilton will keep winning all races he participates in, his incredible consistency and steady results will net loyal bettors great profits. The fact that Hamilton decided to stick with Mercedes tells us that the team will also continue performing well given that no internal issues related to sportsmen attitude will occur.
British superstar driver Lewis Hamilton is definitely one of the most influential drivers and his continuing relationship with Mercedes is definitely a good sign for both his fans and fans of the Mercedes racing team.
The bulls are getting angrier
Another important F1 team has announced about their roster for the next year. Red Bull is notorious for its racing team that persistently delivers impressive results. Their drivers may not be the flashiest, but they surely love attacking style and aggressive piloting. At the same time, both drivers are incredibly talented and has shown some creative ideas and attacks on the track surprising analysts and casual spectators. To be completely honest, the very news that the team will continue to work as it is right now is more than expected.
Daniel Ricciardo is a very capable young driver from Australia. He is a very aggressive driver that loves unexpected attacks and dares to challenge the best on the track whenever he pleases and has enough horsepower to do so. He replaced Webber himself in 2014 and ever since has been representing team Red Bull on the track delivering steady performances regularly. If you love Formula One, you surely know who Daniel Ricciardo is. If you only recently started to follow this sport, we highly suggest you to keep your eyes open for this aggressive driver from Australia.
Another important driver is Max Vestappen. This young driver from Netherlands has impressed both sporting authorities at Red Bull and experts. His aggressive and somewhat reckless style of driving confused many opponents when he was participating in other formulas or represented younger Red Bull racing teams. Today, he is a matured and even seasoned veteran despite his young age of 19. Max is a formidable opponent for everyone and does not feel intimidated by the strongest of competition. His technique and ability to follow the plan make him a very interesting driver to watch.
We recommend you to follow both Max Vestappen and Daniel Ricciardo. We expect Red Bull racing team to also sow some spectacular results in 2017. While their total domination is more than unlikely, following this aggressive duo is fairly entertaining!
Veterans in play
Ferrari once again announced that they will continue working with Kimi Raikkonen. We are sure that anyone who at least a couple of times has watched Formula One knows this name. Kimi Raikkonen is one of the most consistent and experienced drivers on the track. He is 37 years old, but still intimidates his younger opponents by his sole existence on the track. While there were some rumors that Raikkonen might move to Lotus or even McLaren, Ferrari was happy to announce that Kimi will continue driving their cars for at least one more year.
This is a very comforting news for the brand fans. Kimi Raikkonen is not the flashiest of drivers and his finishes are not the most impressive. At the same time, he can't really brag about his championship titles having only 1 title in his entire career. However, it is hard to find a driver who has more experience and more magnetic personality. People love Raikkonen and his cockiness. Despite his age, he still demonstrates stunning reaction!
Ferrari also has announced that they will keep their well performing duo of Kimi Raikkonen and Sebastian Vettel. The latter is a more successful driver than the former. Sebastian has 4 championship titles and had been incredibly consistent throughout last years regardless of what team he was on. He is known for a great mix of skills including amazing technique, sharp driving style, and tactical decisions that he makes in the heat of races. He may be well on his way to secure yet another title, so keep an eye on this experienced veteran who will drive a blazing hot Ferrari in 2017.
Ferrari definitely looks solid with both drivers sticking to them in the nearest future. It looks as both drivers found great synergy and know how to complement each other on the track often creating suboptimal situations for opposing drivers. Their synergy looks great both on the track and on paper.
The dark horse
While top teams are packed with talent and it does not look that their rosters will change in the nearest future, there is a driver that definitely deserves a spotlight. If you want to follow a driver that can have an impact in the most unpredictable way, you should keep an eye on India Force racing team in 2017. Their team is not filled yet, but one seat is already occupied by their loyal Sergio Perez.
Sergio Perez is a very unpredictable driver. At the same time, his versatility and adaptability make him a less consistent performer compared to the rest of competition. Perez is a famous driver and had some spectacular finishes in his career often posing on the pedestal. However, he has never been the one standing on the top of it. Yes, he would show up strong here and there, but his driving is less polished and still demands either a better car or a bit more polishing.
His performances were definitely impressive and he has shown a lot of improvement during the previous year. Hopefully, in 2016-17, he will be able to break his curse and stand above his opponents. We are certain that he will continue to express us. India Force may have inferior cars compared to Ferrari. They may have arguably weaker drivers. However, if you love upsets and underdog stories, make sure to closely follow Sergio Perez as we expect him to demonstrate something unusual in the nearest future and compete for the pedestal spots!