Max downgraded lower than Hamilton in F1 2021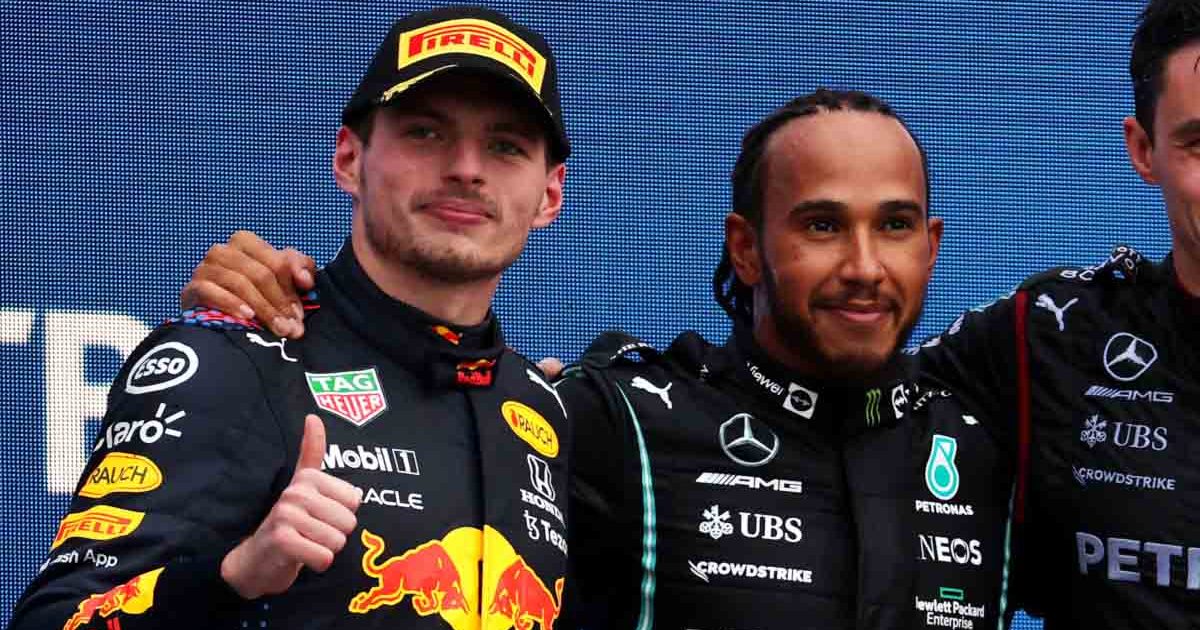 The latest updates to driver ratings on the F1 2021 game are out, and Max Verstappen has dropped below Lewis Hamilton in the rankings.
The two World Championship rivals both started ranked 95 on the game's overall ratings system, but while Hamilton has lost a point to go down to 94, the in-game calculations have dropped the Red Bull driver's statistics to form a rating of 93.
The game's developers say the ratings are calculated on these metrics:
Experience – Based on the number of races a driver has competed in during their career
Racecraft – Based on positions gained or lost in a race, compared to the average for a given grid slot
Awareness – A measure of the driver's ability to avoid incidents and penalties in a race
Pace – A measure of a driver's best lap times – the closer they are to the fastest lap in a race, the higher the score
Overall – Which takes into account all of the above, calculated with a weighted average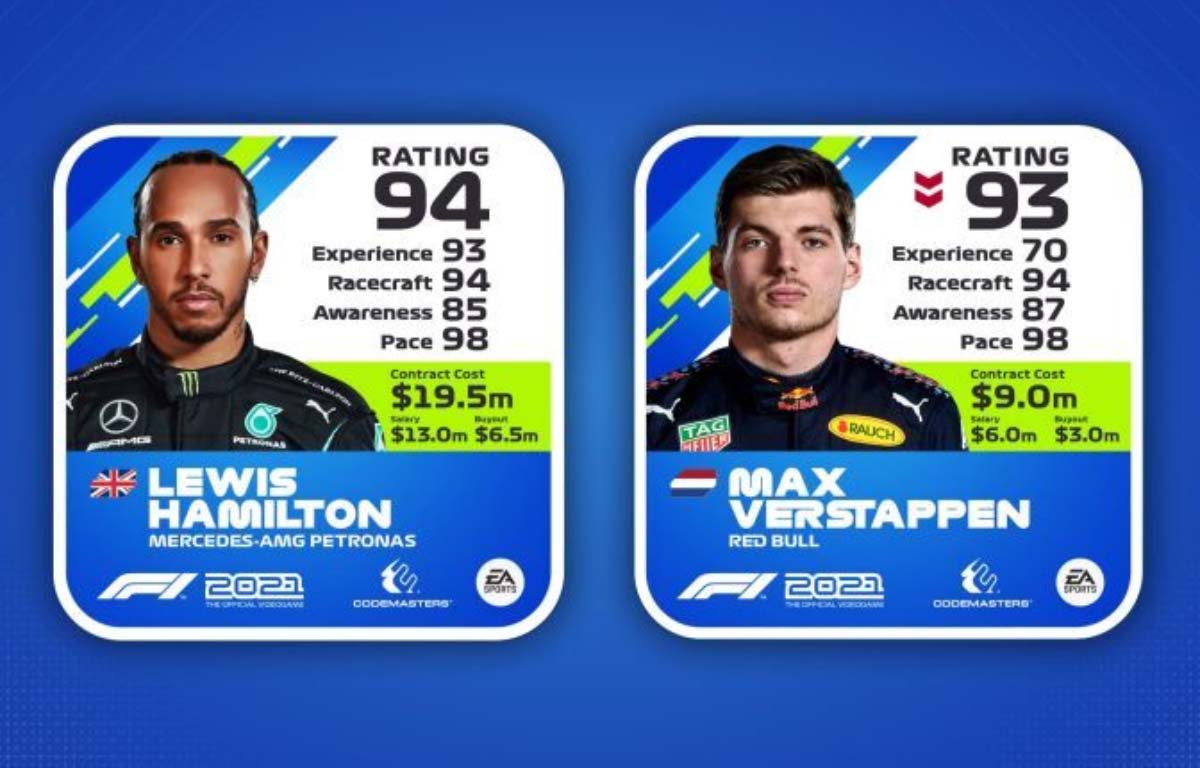 Check out all the latest Lewis Hamilton merchandise on the official Formula 1 store
These ratings change based on real-world events, say EA Sports, and they are weighted towards recent results and driver performance in those races.
The most recent changes, based on results up to the Italian Grand Prix, have also seen the likes of Esteban Ocon and Sergio Perez drop in the ratings, while Carlos Sainz and Valtteri Bottas have jumped up a point each respectively.
Verstappen's drop in rating was explained by EA and Codemasters when the new rankings were announced: "Max Verstappen's Racecraft increases by one, however, it's that incident at the Italian Grand Prix, with the subsequent penalty from the stewards, which has proved costly, dropping his Awareness by nine points, causing his Overall Rating to fall by two.
"In the battle of the driver ratings, Lewis Hamilton is currently in the lead, as his performances have ensured his ratings remain the same [from the last update]."
Updated F1 2021 overall driver ratings in full:
(Overall points change from the game's release in brackets)
Lewis Hamilton – 94 (Down 1)
Max Verstappen – 93 (Down 2)
Pierre Gasly – 92 (Up 2)
Valtteri Bottas – 91 (Down 1)
Fernando Alonso – 91 (Up 2)
Lando Norris – 89 (Down 2)
Daniel Ricciardo – 89 (Down 1)
Sebastian Vettel – 89 (Equal)
Charles Leclerc – 88 (Equal)
Carlos Sainz – 88 (Up 1)
Sergio Perez – 86 (Down 1)
Kimi Raikkonen – 86 (Down 1)
Esteban Ocon – 84 (Down 2)
Lance Stroll – 83 (Equal)
George Russell – 82 (Down 2)
Antonio Giovinazzi – 80 (Up 1)
Mick Schumacher – 79 (Up 3)
Yuki Tsunoda – 78 (Down 4)
Nicholas Latifi – 74 (Up 3)
Nikita Mazepin – 68 (Up 1)
PlanetF1 verdict
Hamilton v Verstappen: Who is winning the title?
After the sensational Russian GP, who has the momentum going forward to the next weekend? Lewis Hamilton v Max Verstappen?