F1 2022 racing improvement 'won't happen overnight'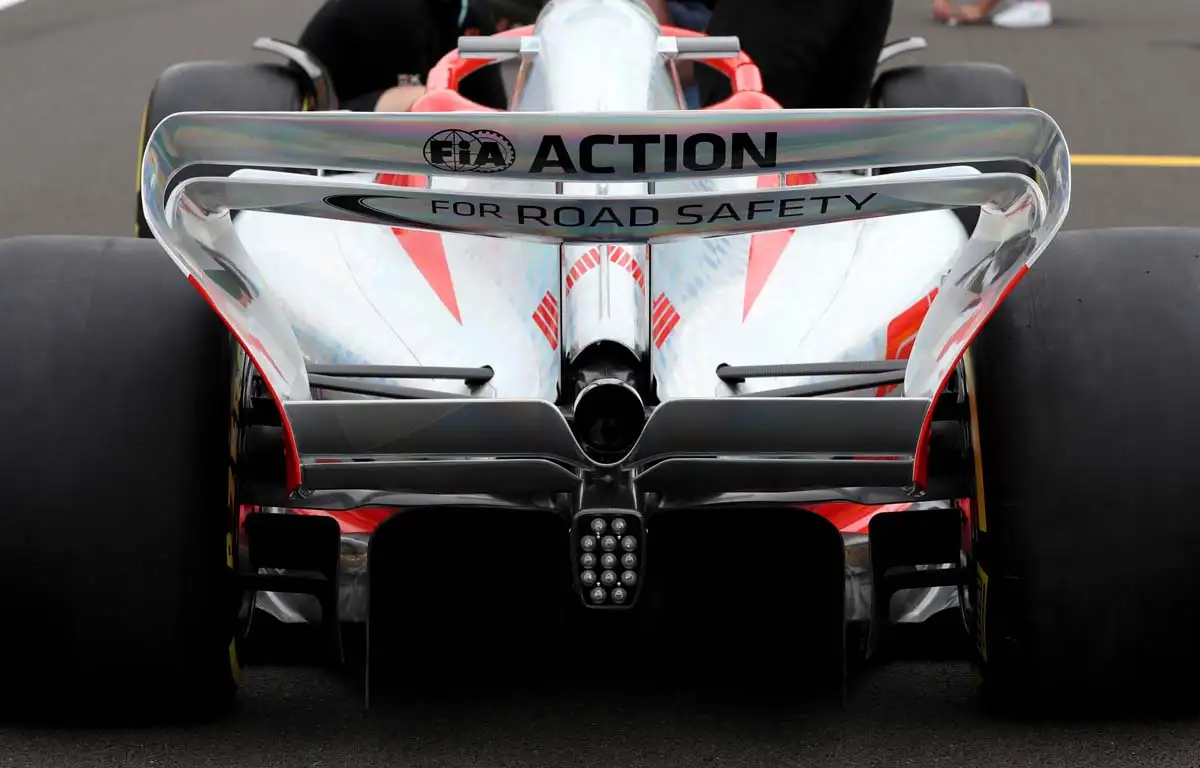 Nikolas Tombazis, the FIA's head of single-seater technical matters, admitted that the 2022 regulation changes may not improve F1's racing spectacle immediately.
With the 2021 season in full flow, the teams have already switched their focus to designing their challengers for next year, with sweeping changes that will see the cars radically change in their design.
The point of the changes is to encourage closer racing throughout the field, but Red Bull team principal Christian Horner believes it is the "livery that will be the biggest differentiator between the cars," due to the restrictive nature of the regulations.
Tombazis expects for the technical specifications to work as intended by Formula 1, but that may not come immediately.
"We expect to see closer racing, but maybe not from the very first race," Tombazis said as a full-scale 2022 car was unveiled, quoted by Pit Pass. "Because maybe somebody will get the new rules right and somebody wrong.
"But very soon we expect to see a closer level of competitiveness between the cars, and cars being able to follow each other more closely.
"It won't happen overnight. We will obviously study what solutions the teams produce, and we will keep working at it, to improve. But we believe over time the racing will improve sizeably.
"It's not so much actual overtaking, but how close they race, so being able to follow each other, fight each other throughout the race. So that's what we've been trying to do, mainly acting on the aerodynamics."
Formula 1 have revealed what the 2022 car will look like (livery aside).

What do we think?https://t.co/hqJPb7q3Qi #F1 pic.twitter.com/0zE5qw2kyJ

— PlanetF1 (@Planet_F1) July 15, 2021
Check all the latest 2021 teamwear via the official Formula 1 store
Ross Brawn, F1's managing director of motorsports, feels optimistic about the positive changes the new cars are intended to bring to the sport, which currently include the removal of DRS, in the hope the cars produce exciting battles organically.
While the cars are yet to take to the track in anger, the former Ferrari technical director is looking forward to seeing how they run next season.
"This is a unique new chapter in our sport," Brawn said. "And these regulations have evolved to make F1 the absolute greatest racing spectacle, and to push our sport to the very forefront of global culture and entertainment.
"There is huge excitement ahead of this new era, and while 2021 has been a great battle we still have cars struggling to follow each other during the race. The regulations for 2022 will address this problem and create an opportunity for closer battles and more wheel-to-wheel racing.
"The combined effect of the new aerodynamic regulations and financial rules, in the form of the cost cap, will create the conditions for a more balanced championship and for the gaps across the grid to close."