What's left to play for over the remaining three races in F1 2022?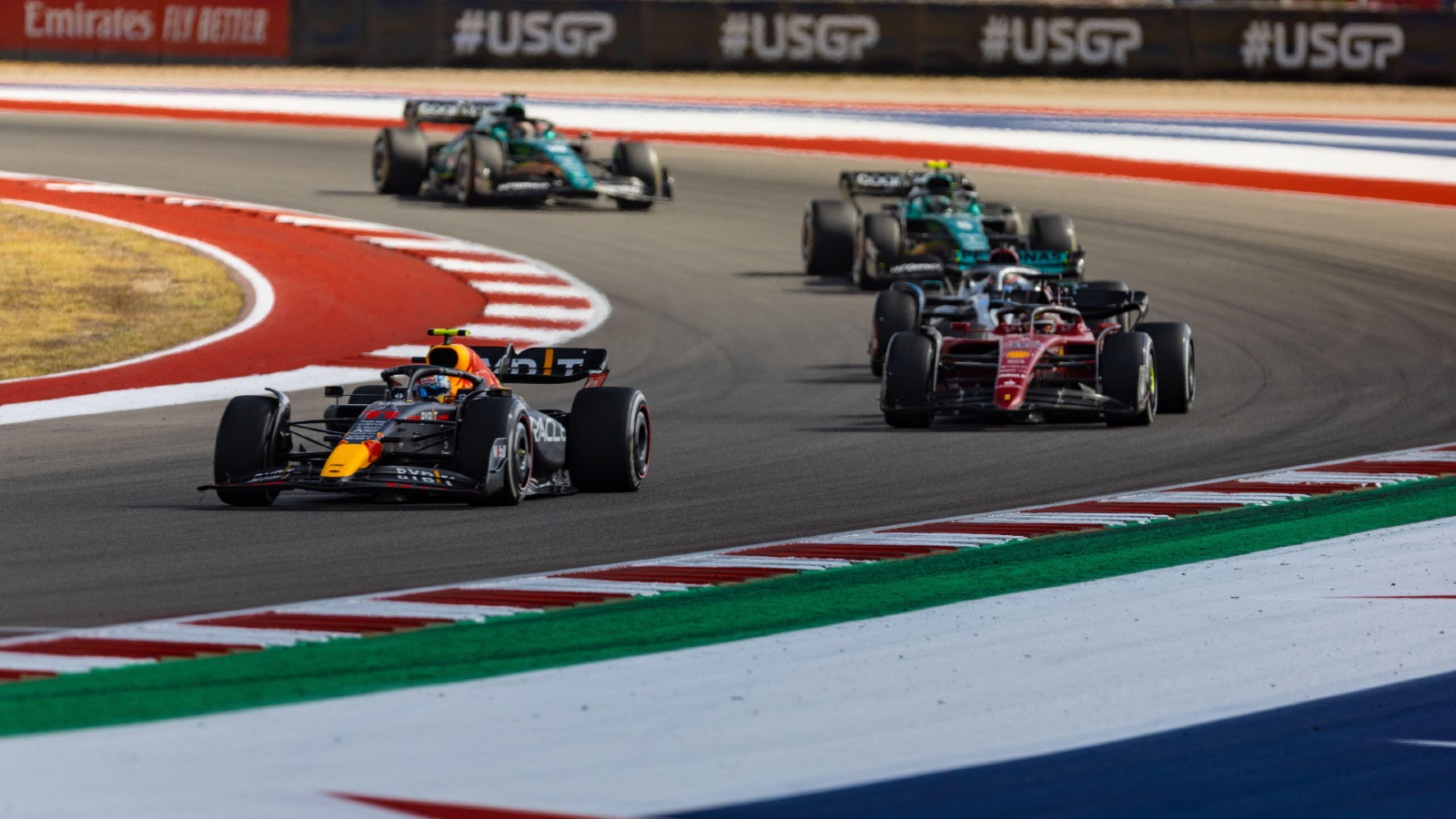 While Max Verstappen and Red Bull have wrapped up the world titles, there are still plenty of interesting fights to be decided during the final three races of F1 2022.
The battle for outright supremacy of the 2022 Formula 1 season has ended, with Max Verstappen clinching his second Drivers' World Championship after a dominant season, while Red Bull's imperious form allowed them to wrap up the Constructors' Championship with three races remaining.
This means that, at the very front at least, the fights in Mexico, Brazil, and Abu Dhabi are merely for honour, but that doesn't mean there aren't plenty of interesting sub-plots yet to be decided over the remaining races.
Let's look through the main storylines to keep an eye on over the three remaining Grand Prix weekends.
Can Max Verstappen set a new record?
The newly crowned double World Champion had to fight very hard for victory in the United States Grand Prix, given that Red Bull foisted a voluntary 10-second time penalty upon him during his second pit-stop.
But fight he did, and win he did, as the Dutch driver came back magnificently to overtake 2022 title rival Charles Leclerc and 2021 title rival Lewis Hamilton to take his 13th victory of the year.
This 13th win matched the all-time records set by Michael Schumacher and Sebastian Vettel – both of whom scored 13 wins during title-winning seasons in 2004 and 2013, respectively.
Schumacher won his 13 from 18 races in total, with Vettel winning 13 from 19 – meaning Verstappen's current 13 wins from 19 doesn't quite match the dominance shown by Schumacher in his season.
But, with three races left, Verstappen has the opportunity to take the record for overall wins in a season – who would be brave enough to bet on the Red Bull driver going without a win for the rest of the year?
However, in terms of percentages and in order to beat Schumacher's dominance, Verstappen must win all three races to take his win percentage to 72.7% – this would be 0.5% more than what Schumacher managed during his season.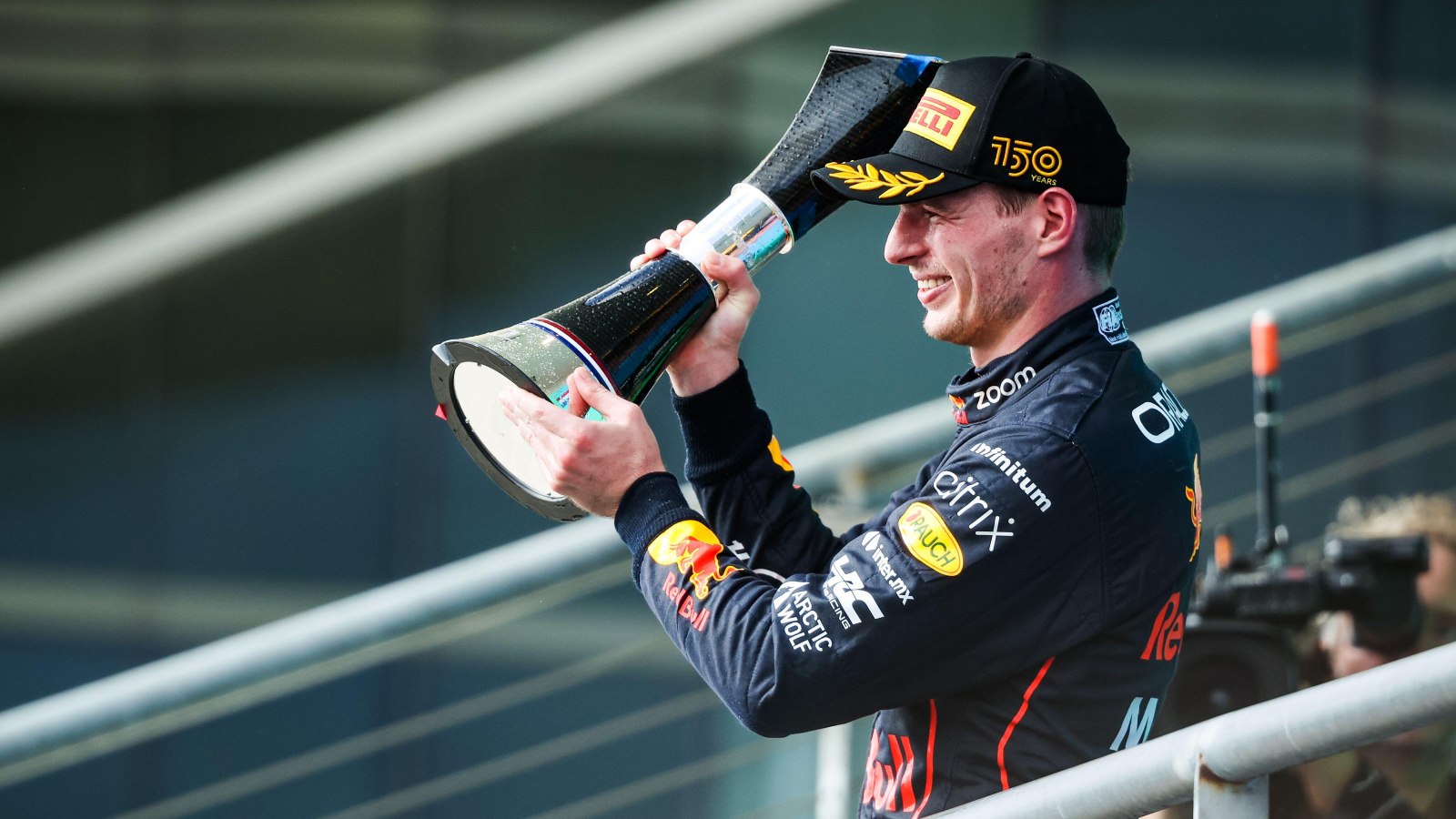 Alpine vs. McLaren (or Lando Norris) in The Battle for Fourth Place
With the gap between Ferrari and Mercedes some 53 points separating their second and third places, a swap doesn't look likely given that Ferrari still seem to have an overall pace advantage on the Mercedes W13.
This means that the highest-placed battle in the Constructors' Championship is between Alpine and McLaren – two teams that have met in battle off-track just as ferociously as on it, due to their squabbling over where Oscar Piastri would drive in 2023 (McLaren won that one).
In terms of outright pace, the Alpine would appear to have an edge over McLaren, but have been let down by incidents and unreliability that have cost them dearly.
For instance, McLaren capitalised strongly on a double retirement for Alpine at the Singapore Grand Prix – only for the blue cars to dominate this battle by placing fourth and seventh in Japan. In the US, Alpine had the legs once again but, due to Fernando Alonso being given a (harsh) time penalty, McLaren are just six points behind their rivals.
It's also worth noting that McLaren are fighting this battle with one hand tied behind their back, due to Daniel Ricciardo's struggles this season. Lando Norris has scored 109 of McLaren's 138 points – meaning it's more like Alpine vs. Norris than it is a true two-car effort.
While Alonso and Esteban Ocon's points totals are quite similar – just 14 points apart – McLaren would be absolutely nailed on for fourth place if they had two Norris-level drivers.
Aston Martin vs. Alfa Romeo
It's been a season of two halves for the two midfield teams, as Alfa Romeo got off to a strong start with Valtteri Bottas consistently scoring strong points finishes while Aston Martin foundered as one of the slowest teams on the grid.
But Aston Martin have slowly but surely got on top of their woes and, had it not been for a slow stop for Sebastian Vettel at the United States GP, would have wrestled sixth place away from Alfa Romeo last weekend.
Between the season opener and the Canadian Grand Prix in June, Alfa Romeo only had two points-free races. Since then, Bottas hasn't scored at all, while Zhou Guanyu has picked up a solitary point at the Italian Grand Prix.
In contrast, Aston Martin have only failed to score on six occasions – three of those being the first three races of the year. While Lance Stroll blotted his copybook with a silly defensive move on Alonso in the United States, he came home in sixth in Singapore – a position that Vettel replicated in Japan and looked certain to do again in the US.
Given the two team's respective form right now, it looks as though Aston Martin are set to win this particular battle but, due to the small points finishes that they are fighting for if the likes of Alpine and McLaren perform at their potential, it might be nip and tuck across the line to decide who finishes at the top of the second half of the field.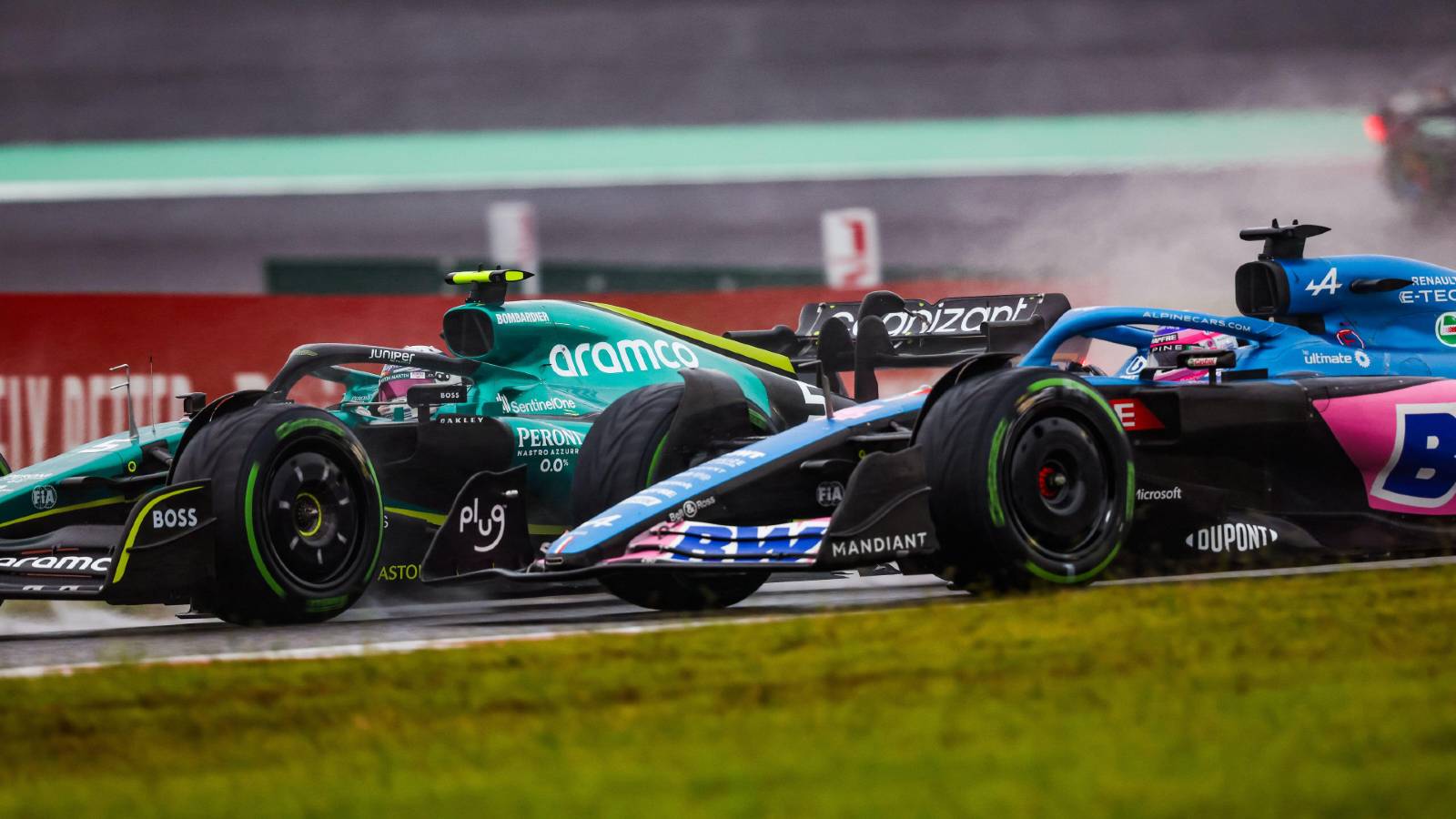 George Russell vs. Lewis Hamilton
This is a particularly fun squabble, as the team newbie has been hunted down mercilessly by his illustrious teammate in the second half of the season.
While Russell got off to a great start to the year, seemingly buoyed by his promotion to much more competitive machinery while Hamilton had a low-key beginning as he allegedly carried out experimental setup changes and might have still been reeling from the events of late 2021, Hamilton's uptick in performance coincided with the W13 becoming a more potent weapon.
As a result, just 20 points separate the pair with three races to go, and Russell's recent form suggests he's looking back over his shoulder and wondering just what he needs to do to stay ahead of the seven-time World Champion.
Having been the epitome of consistency in the first half of the season as Mercedes occupied a 'no-man's-land' in third spot, Russell hasn't looked to be able to quite get in the fight with the Red Bulls and the Ferraris to quite the same level as Hamilton has.
Can Russell steady the ship and get across the finish line ahead of Hamilton, or will Lewis be able to keep up his current pressure and assert himself as top dog of this particular pairing at the first time of asking?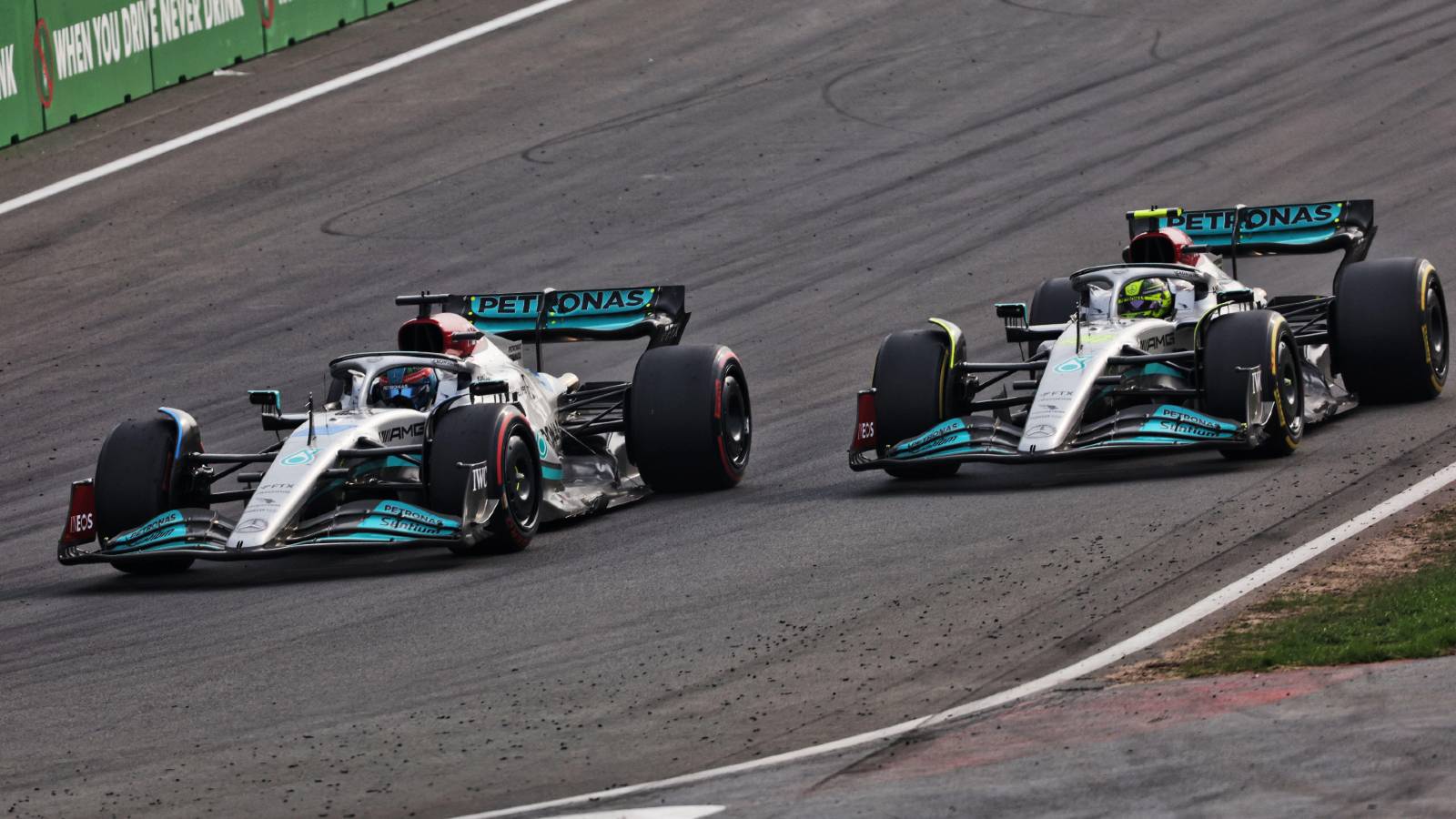 Williams and Haas – will Mick Schumacher get another chance?
While American racer Logan Sargeant has provisionally landed the vacant Williams seat for 2023, he's in a similar position to Colton Herta – the IndyCar racer who was nailed on for a seat with AlphaTauri, only to not be granted dispensation for an FIA Super Licence.
Sargeant is in a much stronger position, given that he occupies third place in the Formula 2 Driver's Championship – he needs to finish in the top six to reach the required 40 points of weighting. He's just nine points ahead of the trio behind him, with seventh place a further three points back. While all looks good for him, the cards falling in the wrong way during the Sprint and Feature races at the F2 season finale in Abu Dhabi could result in him falling down to seventh – even if it looks quite unlikely, stranger things have happened.
Should Sargeant fall short, then surely this would hand a massive lifeline to Mick Schumacher as the German driver fights to keep his F1 career alive while Haas remain reluctant to commit to him.
If Sargeant fails, Schumacher is surely the lead contender to take that seat, with team boss Jost Capito having previously shown interest in him. However, if Sargeant does nail down a top six championship finish, that door shuts for Schumacher – and he's left in the hands of Guenther Steiner. A Steiner who has been as non-committal about Schumacher as it's possible for a team boss to be, as he has openly said there are plenty of options open to them.
It's a cruel Sword of Damocles that currently dangles over the head of the 2020 F2 Champion, particularly given his evident massive jump forward in the second half of 2022. It's just unfortunate that that improvement came as the rest of the seats were filled, leaving him in the hands of his current employers.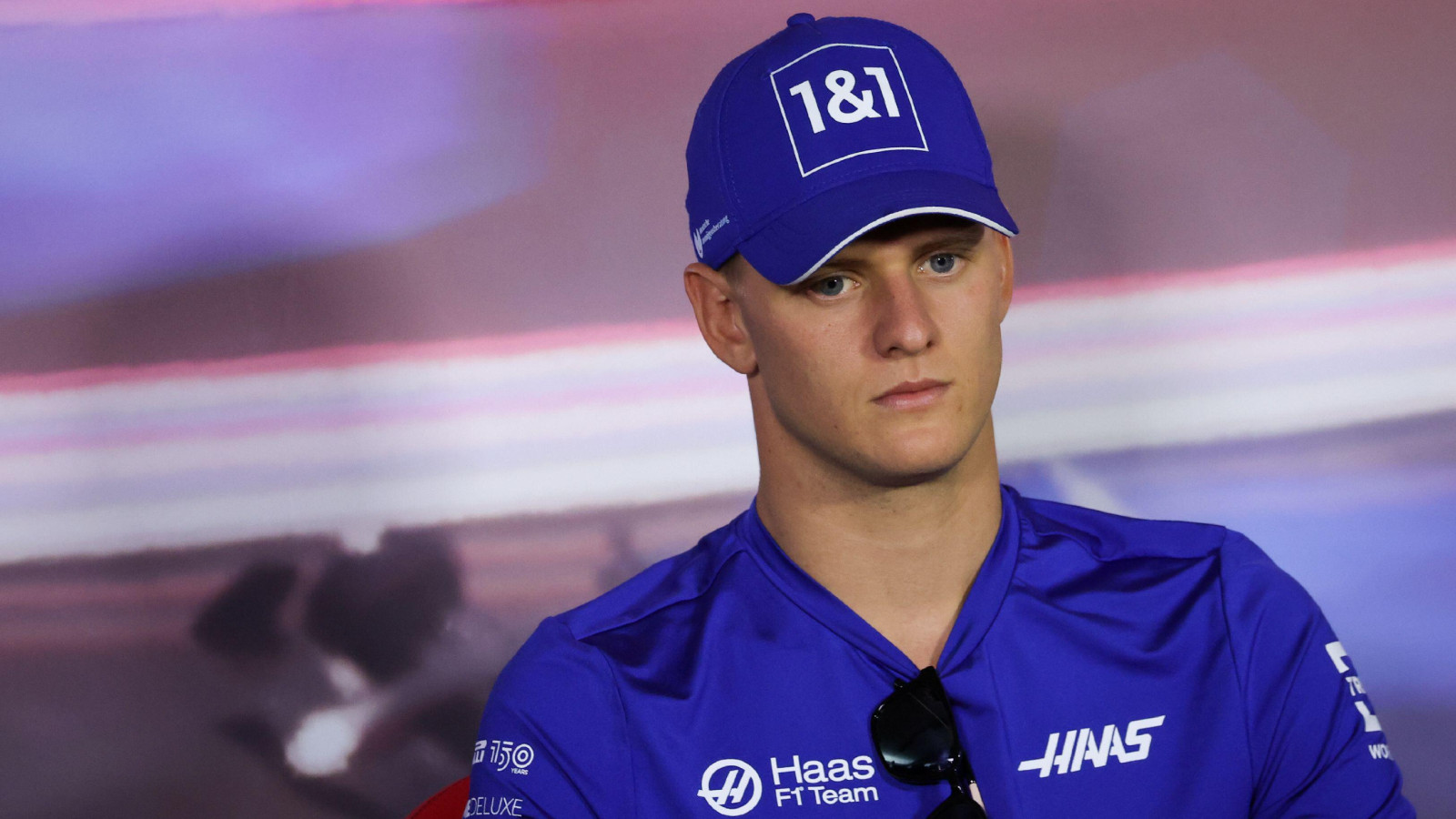 Daniel Ricciardo and Sebastian Vettel's final races
Two of F1's most popular and likeable personalities will leave the sport in a few weeks' time, although are leaving in very different circumstances.
While Ricciardo is being forced out, with the only expressions of interest seemingly coming from teams he views as beneath him, the eight-time Grand Prix winner has slipped ever further away from competitiveness as the death knell of his current career hoves into view.
It's been a sad fall from grace, with little sign of the fired-up Ricciardo in F1 2022 – a stark contrast to the driver who won the hearts of F1 fans everywhere during his stint with Red Bull Racing.
Part of that period saw him beat Sebastian Vettel, with the German driver coming off the back of his dominant four-year title streak, but Vettel himself is leaving under very different circumstances.
Having had ample opportunity to continue with Aston Martin, only to decide to walk away just as the team started their ascent from the back of the grid, Vettel has seemingly focused on enjoying his racing and going out on a high. His recent races have been a joy to watch and, while his qualifying prowess is not what it once was, his racing skills and fearlessness have been evident – particularly so during his final lap squabble with the notoriously hard racer Kevin Magnussen through the final corners of the race at COTA.
Having made an immediate impression 15 years ago upon his entry to the sport, Vettel is leaving with apparent regrets over his decision and form that would see most teams welcome him if there were seats available. Unlike Ricciardo, it's not impossible to imagine Seb being back on the grid in 2024.
Read More: Will Red Bull prioritise Sergio Perez over Max Verstappen in Mexico?