F1 2022 results: Austrian Grand Prix – Qualifying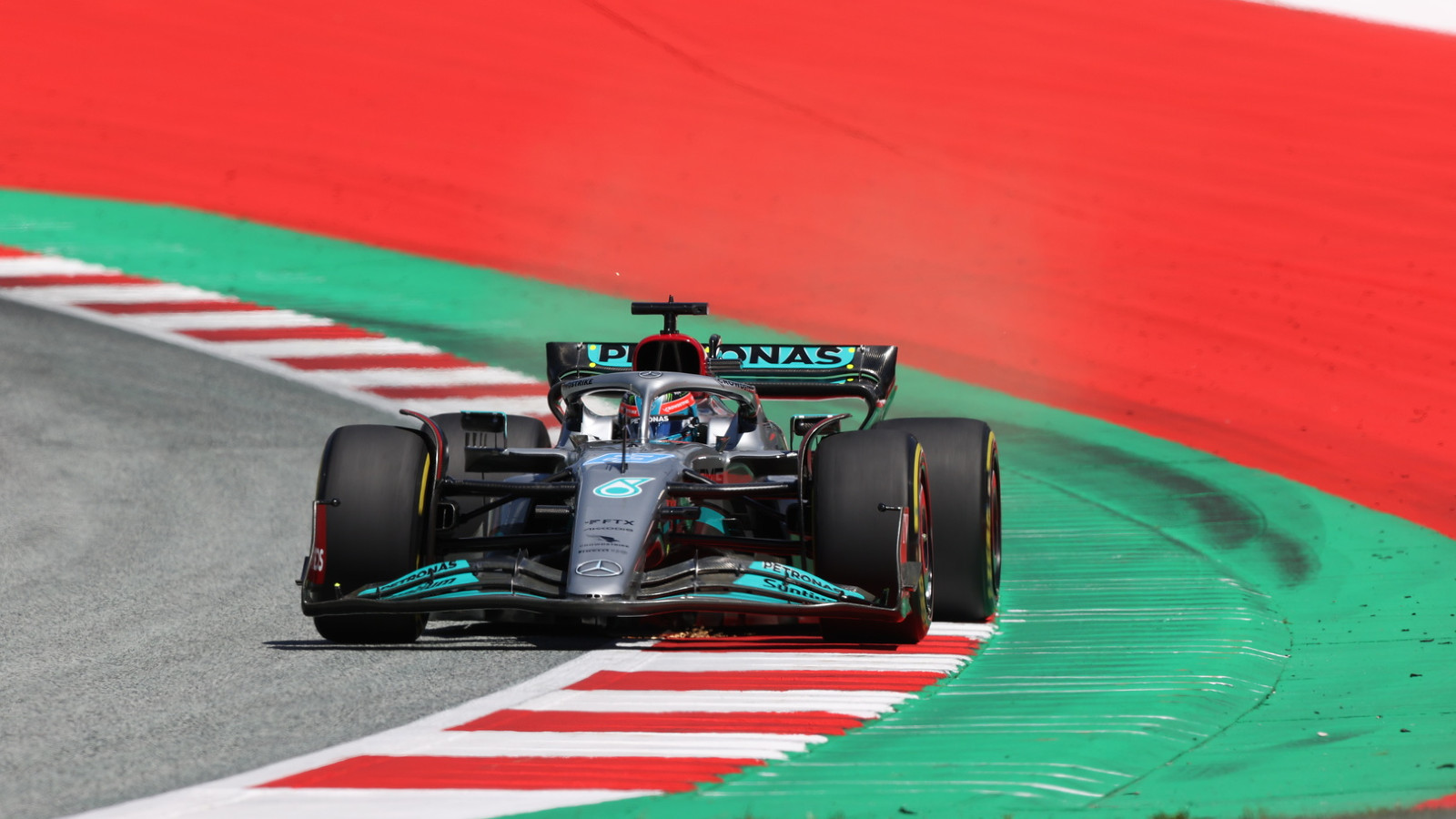 Here are the latest results from the critical qualifying session for the Austrian Grand Prix at the Red Bull Ring.

Red Bull's Max Verstappen has snatched a last-gasp pole position for the Austrian Grand Prix, pipping the two Ferrari drivers by mere hundredths of a second during the final runs.
The Q3 part of qualifying was marred by two separate crashes for the two Mercedes drivers, with both Lewis Hamilton and George Russell bringing out the red flags after losing control of their cars.
Despite the lengthy delays, Verstappen kept his head and responded to Ferrari snatching the top two spots by putting in a 1:04.984 at the chequered flag – ensuring that he'll start from pole position for the Sprint event on Saturday.
Here is our complete report on the qualifying session from the Red Bull Ring.
At the end of Q2, Charles Leclerc had set the pace in both of the first two parts of qualifying. His closest competitor in Q2 was Verstappen, with the reigning World Champion setting the fastest time of practice earlier on Friday.
AlphaTauri's Pierre Gasly was fastest of those knocked out in Q2, as he placed in 11th, ahead of Williams' Alex Albon. Valtteri Bottas was 13th, but is set to start Sunday's race from the back as a result of a power unit grid penalty.
Yuki Tsunoda was 14th in the second AlphaTauri, while Lando Norris was knocked out in 15th after a troubled Q2 session in which he expressed a lack of confidence in his brakes and missed out on setting a representative laptime.
Eliminated from Q1 were McLaren's Daniel Ricciardo, Aston Martin's Lance Stroll and Sebastian Vettel, Alfa Romeo's Zhou Guanyu, and Williams' Nicholas Latifi.
Q3 Results:
Max Verstappen Red Bull Racing 1:04.984
Charles Leclerc Ferrari +0.029
Carlos Sainz Ferrari +0.0.082
Sergio Perez Red Bull Racing +0.420
George Russell Mercedes +0.447
Esteban Ocon Alpine +0.742
Kevin Magnussen Haas +0.895
Mick Schumacher Haas +0.1.027
Fernando Alonso Alpine +1.119
Lewis Hamilton Mercedes +8.167
Q2 Results:
Charles Leclerc Ferrari 1:05.287
Max Verstappen Red Bull Racing +0.087
Lewis Hamilton Mercedes +0.188
Carlos Sainz Ferrari +0.289
George Russell Mercedes +0.410
Sergio Perez Red Bull Racing +0.518
Kevin Magnussen Haas +0.607
Esteban Ocon Alpine +0.706
Fernando Alonso Alpine +0.795
Mick Schumacher Haas +0.864
Pierre Gasly AlphaTauri +0.873
Alex Albon Williams +0.943
Valtteri Bottas Alfa Romeo +1.032
Yuki Tsunoda AlphaTauri +1.564
Lando Norris McLaren +20.560
Q1 results:
Charles Leclerc Ferrari 1:05.419
Carlos Sainz Ferrari +0.241
Max Verstappen Red Bull Racing +0.433
Fernando Alonso Alpine +0.597
Lewis Hamilton Mercedes +0.660
Sergio Perez Red Bull Racing +0.724
George Russell Mercedes +0.816
Lando Norris McLaren +0.911
Kevin Magnussen Haas +0.947
Mick Schumacher Haas +0.986
Valtteri Bottas Alfa Romeo +1.023
Yuki Tsunoda AlphaTauri +1.044
Esteban Ocon Alpine+1.049
Alex Albon Williams +1.097
Pierre Gasly AlphaTauri +1.170
Daniel Ricciardo McLaren +1.194
Lance Stroll Aston Martin +1.428
Zhou Guanyu Alfa Romeo +1.482
Nicholas Latifi Williams +1.584
Sebastian Vettel Aston Martin +1.664