F1 2022 results: Monaco Grand Prix Qualifying session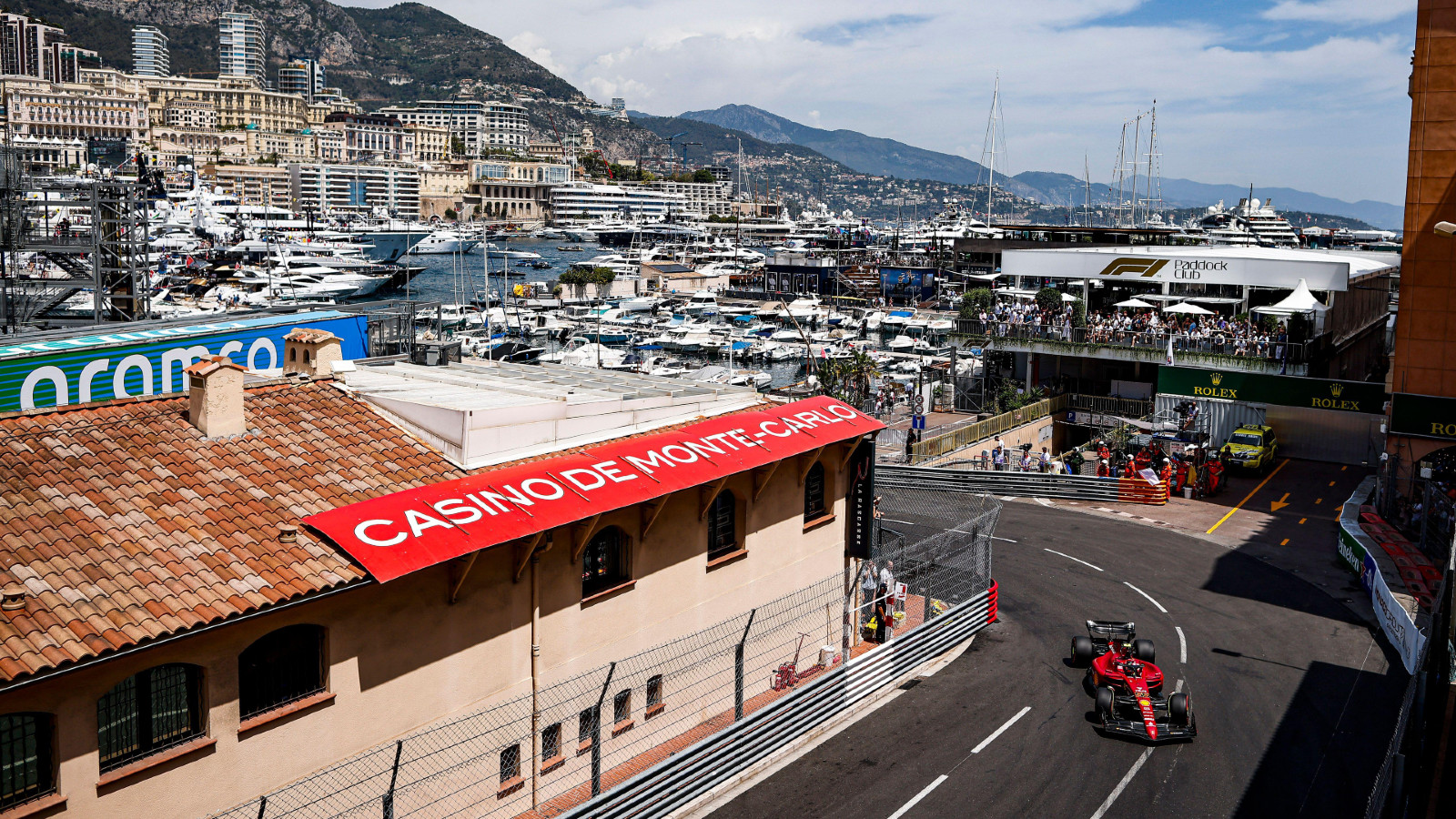 Here are the results from the qualifying session in Monte Carlo, where Ferrari locked out the front row for the Monaco Grand Prix.

Ferrari's Charles Leclerc took pole position having set the fastest time of qualifying on his first run in Q3. The home hero put in a 1:11.376 to beat his team-mate Carlos Sainz by almost three tenths of a second.
The session ended in drama due to Red Bull's Sergio Perez hitting the barrier at Portier on his final flying run. Sainz ended up striking the broken Red Bull and with cars blocking the track, the session was red-flagged and did not resume.
With Ferrari locking out the front row, it is an all-Red Bull second row as Perez finished third ahead of Max Verstappen.
Eliminated in the first part of qualifying were Williams' Alex Albon, AlphaTauri's Pierre Gasly, Aston Martin's Lance Stroll, Williams' Nicholas Latifi, and Alfa Romeo's Zhou Guanyu.
In the second part, both Haas drivers were knocked out, as were AlphaTauri's Yuki Tsunoda, McLaren's Daniel Ricciardo and Alfa Romeo's Valtteri Bottas.
Click here to read our full report from Qualifying.
Results: Qualifying (Q3)
Charles Leclerc Ferrari 1:11.376
Carlos Sainz Ferrari +0.225
Sergio Perez Red Bull +0.253
Max Verstappen Red Bull +0.290
Lando Norris McLaren +0.473
George Russell Mercedes +0.736
Fernando Alonso Alpine +0.871
Lewis Hamilton Mercedes +1.184
Sebastian Vettel Aston Martin +1.356
Esteban Ocon Alpine +1.671
Results: Qualifying (Q2)

Charles Leclerc Ferrari 1:11.864
Sergio Perez Red Bull +0.090
Carlos Sainz Ferrari +0.210
Max Verstappen Red Bull +0.253
Lando Norris McLaren +0.402
Esteban Ocon Alpine +0.664
Lewis Hamilton Mercedes +0.731
Sebastian Vettel Aston Martin +0.749
George Russell Mercedes +0.753
Fernando Alonso Alpine +0.824
Yuki Tsunoda AlphaTauri+0.933
Valtteri Bottas Alfa Romeo +1.045
Kevin Magnussen Haas +1.057
Daniel Ricciardo McLaren +1.100
Mick Schumacher Haas +1.217
Results: Qualifying (Q1)

Charles Leclerc Ferrari 1:12.569
Carlos Sainz Ferrari +0.047
George Russell Mercedes +0.218
Esteban Ocon Alpine +0.279
Lando Norris McLaren +0.358
Max Verstappen Red Bull +0.424
Sergio Perez Red Bull +0.435
Kevin Magnussen Haas +0.500
Yuki Tsunoda AlphaTauri +0.541
Sebastian Vettel Aston Martin +0.744
Daniel Ricciardo McLaren +0.769
Fernando Alonso Alpine +0.825
Lewis Hamilton Mercedes +0.875
Mick Schumacher Haas +0.900
Valtteri Bottas Alfa Romeo +0.972
Alex Albon Williams +1.042
Pierre Gasly AlphaTauri +1.091
Lance Stroll Aston Martin +1.109
Nicholas Latifi Williams +1.834
Zhou Guanyu Alfa Romeo +3.037