F1 2023 driver title odds: Huge move for 'dark horse' Alonso as Aston Martin hype hots up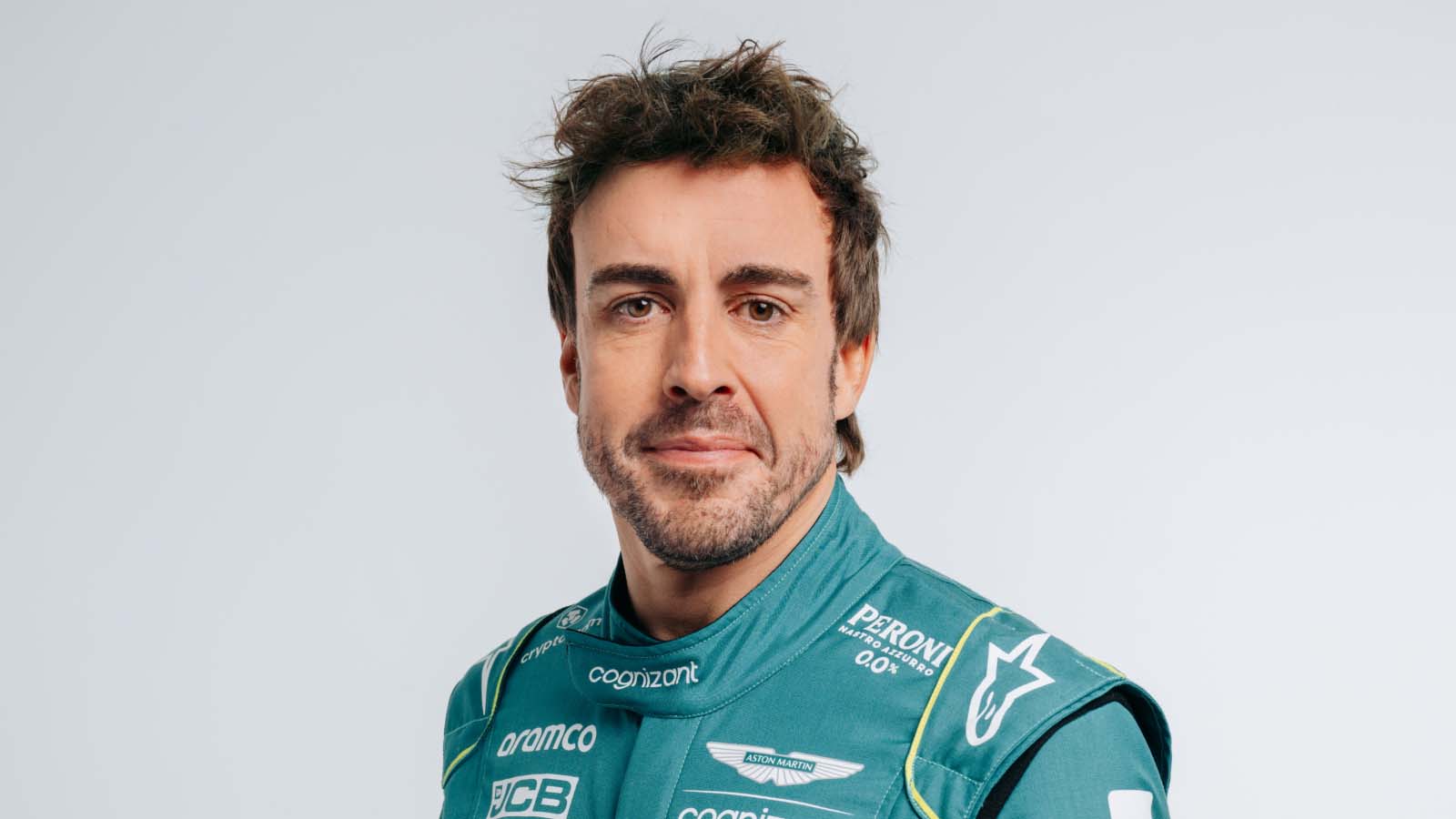 The new season is looming large on the horizon! Let's take a closer look at the latest F1 2023 odds to see where the early money has been heading in the driver market.
The beauty of a new F1 season is every driver and every team go back to zero points in their respective standings, sparking fresh hope of new contenders for the title – even more so after Max Verstappen and Red Bull won both at an absolute canter in 2022.
However, after an exemplary performance during pre-season testing in Bahrain, Verstappen and Red Bull still look to be the absolute class of the field and that is reflected in the current markets. But, after catching the eye of many in the paddock, Fernando Alonso and Aston Martin this year's clear dark horses.
The following ranking is based on the current betting markets
F1 2023 Drivers' title favourites
1 – Max Verstappen
Somewhat unsurprisingly, Max Verstappen is being heavily backed to make it three Drivers' Championships in a row which would put him in an elite class with Jack Brabham, Sir Jackie Stewart, Niki Lauda, Nelson Piquet and Ayrton Senna should he manage to stay at the top of the Formula 1 mountain.
The dominant nature of Verstappen's F1 2022 title win means the Dutchman was immediately installed as the off-season favourite and, after a hugely impressive performance during pre-season testing, there is absolutely zero evidence to suggest that anyone from Mercedes or Ferrari are going to be in a position to take Verstappen's crown away from him.
Following the three days of testing in Bahrain, Verstappen's price has shortened considerably.
2 – Lewis Hamilton
Current second favourite is a seven-time World Champion that goes by the name of Lewis Hamilton. After the hugely controversial way a record-breaking eighth crown was taken from his grasp in 2021, Hamilton went the entire 2022 season without a single victory – the first time that has ever happened in Hamilton's F1 career, which started all the way back in 2007.
After the wrong of 2021, the expectation was for Hamilton to use that as motivation and turn it into a right in 2022. But, having to drive the W13 which resembled more space hopper than Formula 1 car, it became clear quite quickly that the wait for an eighth World title would have to go on.
Hamilton has drifted in the market slightly and that has come as a result of the W14 not particularly setting the world alight in pre-season testing. All the noises out of the Mercedes camp are that more patience and hard work is going to be required before they can even think about challenging for regular wins again.
3 – Charles Leclerc
Next in line is Charles Leclerc, the man who screamed potential World Champion after winning two of the opening three races in F1 2022. But, as we all know, a combination of Red Bull's resurgence, countless driver and team errors at Ferrari alongside poor reliability, the long title drought at the Scuderia became even drier.
However, a new season will bring renewed optimism at Ferrari, who now have a new team boss in Frederic Vasseur and has a strong previous working relationship with Leclerc. If Vasseur does delve into the murky waters of picking No.1 and No.2 drivers, expect Leclerc to be in the former role rather than the latter.
Ferrari quietly impressed during pre-season testing and the domino effect of that in the betting market is that Leclerc is now really challenging Hamilton for the second favourite spot behind Verstappen.
4 – George Russell
The prospect of making the jump up from the back of the grid to the front and expected to perform from the get-go is a daunting one, but George Russell made it look easy despite all of Mercedes' problems during his first season with the Silver Arrows.
Russell had long outgrown his stay with backmarkers Williams and was crying out for a bigger move, which finally came once Hamilton's former team-mate Valtteri Bottas found a new cosy home with Alfa Romeo. He more than justified that move during F1 2022 and with a taste of winning a F1 race still firmly on his lips, he will be thirsty for more.
The early indications with Russell is that he is going to be much more of a handful for Hamilton than his predecessor, making for a fascinating watch as we allow this driver dynamic to develop further into a second season.
Due to Mercedes' less than impressive performance in pre-season testing, Russell's odds for the World Championship title have drifted significantly, but not enough for him to fall any further down the pecking order.
5 – Carlos Sainz
We now start making the net a little wider as we look at the drivers who are with big teams but remain relatively unfancied at this stage to launch their own title tilts.
F1's 'Smooth Operator' had a fantastic start to life as a Ferrari in 2021 as he got the better of Leclerc, but the Monegasque driver soon turned those tables back around in F1 2022 – even if Sainz did experience the first F1 win of his career with victory at the British Grand Prix.
As alluded to earlier, the predominant reason for why Sainz is relatively low down in the market is because of that expectation Leclerc will be favoured over him if Ferrari do have the ability to have another crack at the titles in F1 2023.
But, like Sainz showed during his win at Silverstone, he has showed signs of defiance before and any moves to pigeon-hole him into a No.2 role may not come easy.
There has been little movement on his price since the market first opened at the start of the year.
6 – Sergio Perez
Rounding off the drivers at the top three teams – Red Bull, Mercedes, Ferrari – is Sergio Perez who, try as he might to establish his own World title credentials, simply won't be allowed to as long as Max Verstappen is in the other Red Bull car.
Rather than focusing on a World Championship push, more pressing for Perez will be looking to protect his own future at Red Bull – even more so now that Daniel Ricciardo is back in the fold as Red Bull's third driver.
Red Bull say Ricciardo is of no threat to Perez, but the team's cut-throat decision-making with some of Verstappen's previous team-mates since the Aussie was last with them means there will always be scepticism around Red Bull's driver plans. You never truly know what is up their sleeves.
Perez, though, away from all the noise off the track, can still be a wonderful driver on it and his majestic win at the Singapore Grand Prix in 2022 was another timely reminder of his supreme skill. It's just a lack of consistency coupled with the Verstappen factor that will ensure Perez will never be threatening top spot to win the title.
Finishing top of the timesheet during pre-season testing, Perez's price has shortened but the movement has not been significant enough to see him even leapfrog the likes of Sainz and Russell in the current market.
A surprise win at the Bahrain Grand Prix would surely change that…
The Outsiders
When the betting market was first revealed, everyone after Sergio Perez was available at three-figure prices – but that is no longer the case.
Step forward Fernando Alonso, with he and Aston Martin labelled as the clear dark horses of the F1 2023 season after a very impressive pre-season testing period. Such is the move for Alonso, he is now actually very close to overtaking Perez in the market which shows you just how much pre-season hype is now surrounding Lawrence Stroll's team.
The key for Alonso and Co now is can they begin to justify it?
Notable drifters amongst the other outsiders has to be McLaren, who look to be starting this season on the back foot following a very uninspiring pre-season in Bahrain.
All indications show so far that Lando Norris and Oscar Piastri are going to have a very hard time to finish 'best of the rest' in F1 2023.