F1 2023 qualifying results from the Bahrain Grand Prix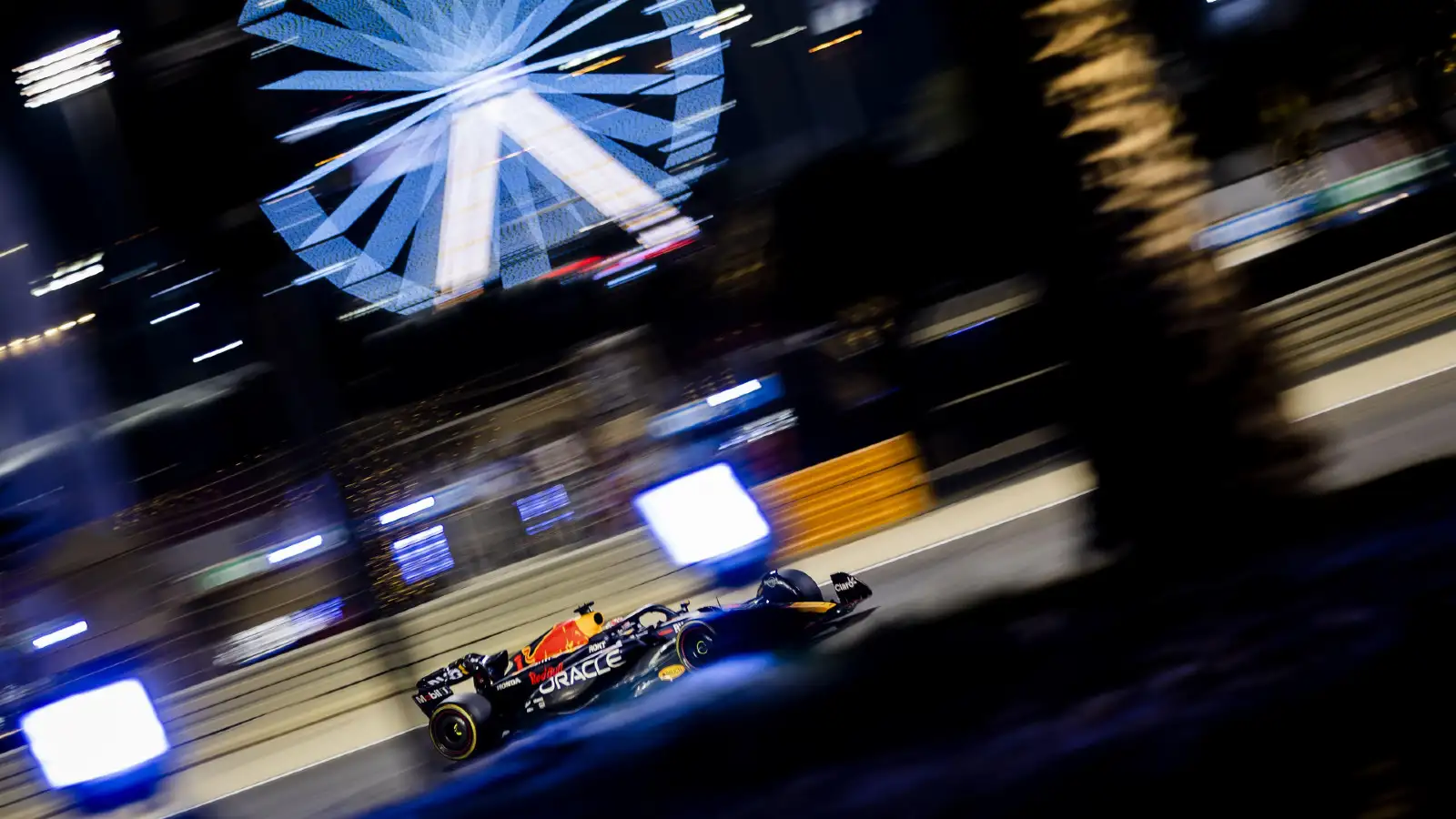 Here are the complete results from the qualifying session for the 2023 Bahrain Grand Prix, the opening round of the 2023 Formula 1 World Championship.
Max Verstappen has begun his F1 title defence with a comfortable pole position at the Bahrain Grand Prix and will be joined on the front row of the grid by Sergio Perez.
It's an all-Ferrari second row with Charles Leclerc, who ended his Q3 early for strategic reasons in order to save a set of soft tyres, P3 and team-mate Carlos Sainz in fourth.
On the third row we have Fernando Alonso and George Russell, with both outqualifying Lewis Hamilton who will start Sunday's race from P7. Lance Stroll, Esteban Ocon and Nico Hulkenberg complete the top 10 on the grid.
Charles Leclerc finished top of the timesheet after Q2 with Max Verstappen and George Russell completing the top three. The top five, in fact, adding Lewis Hamilton and Carlos Sainz to the equation were all separate by just two tenths of a second heading into the pole-position shoot-out.
Fernando Alonso, Sergio Perez, Nico Hulkenberg, Esteban Ocon and Lance Stroll all safely made through to Q3 as well.
Lando Norris, Valtteri Bottas, Zhou Guanyu, Yuki Tsunoda and Alex Albon were all knocked out in Q2.
The 18-minute Q1 session at the Bahrain International Circuit came to an end with Carlos Sainz fastest at the chequered flag.
The session was briefly stopped due to debris coming from Charles Leclerc's car, after the Monegasque locked up under braking into Turn 1 with four minutes elapsed.
"It's a piece of the wheel arch off the front," was the message to Leclerc following the incident and, although Ferrari gave him the OK to continue, the red flags were immediately shown to allow for the retrieval of the debris.
When the session resumed, a flurry of action saw Alonso briefly go quickest, only to be pipped by Leclerc, Russell, and Sainz, while Stroll had his lap deleted for exceeding track limits.
The session ended with Sainz on top ahead of Russell, Leclerc, and Alonso, while eliminated were Logan Sargeant, Kevin Magnussen, Oscar Piastri, Nyck de Vries, and Pierre Gasly.
Q3 results:
1 Max VERSTAPPEN Red Bull Racing 1:29.708
2 Sergio PEREZ Red Bull Racing +0.138
3 Charles LECLERC Ferrari +0.292
4 Carlos SAINZ Ferrari +0.446
5 Fernando ALONSO Aston Martin +0.628
6 George RUSSELL Mercedes +0.632
7 Lewis HAMILTON Mercedes +0.676
8 Lance STROLL Aston Martin +1.128
9 Esteban OCON Alpine +1.276
10 Nico HULKENBERG Haas F1 Team
Q2 Results:
1 Charles LECLERC Ferrari 1:30.282
2 Max VERSTAPPEN Red Bull Racing +0.221
3 George RUSSELL Mercedes +0.225
4 Lewis HAMILTON Mercedes +0.231
5 Carlos SAINZ Ferrari +0.233
6 Fernando ALONSO Aston Martin +0.363
7 Sergio PEREZ Red Bull Racing +0.464
8 Nico HULKENBERG Haas F1 Team +0.527
9 Esteban OCON Alpine +0.632
10 Lance STROLL Aston Martin +0.845
11 Lando NORRIS McLaren +1.099 [Eliminated]
12 Valtteri BOTTAS Alfa Romeo +1.161 [Eliminated]
13 Guanyu ZHOU Alfa Romeo +1.191 [Eliminated]
14 Yuki TSUNODA AlphaTauri +2.228 [Eliminated]
15 Alexander ALBON Williams No time set [Eliminated]
Q1 Results:
Carlos Sainz FERRARI
George Russell MERCEDES
Charles Leclerc FERRARI
Fernando Alonso ASTON MARTIN
Lance Stroll ASTON MARTIN
Nico Hulkenberg HAAS
Max Verstappen RED BULL
Yuki Tsunoda ALPHATAURI
Alex Albon WILLIAMS
Sergio Perez RED BULL
Valtteri Bottas ALFA ROMEO
Esteban Ocon ALPINE
Lewis Hamilton MERCEDES
Zhou Guanyu ALFA ROMEO
Lando Norris MCLAREN
Logan Sargeant WILLIAMS [Eliminated]
Pierre Gasly ALPINE [Eliminated]
Kevin Magnussen HAAS [Eliminated]
Oscar Piastri MCLAREN [Eliminated]
Nyck De Vries ALPHATAURI [Eliminated]