F1 2023 Testing Results – Day 2 (Bahrain)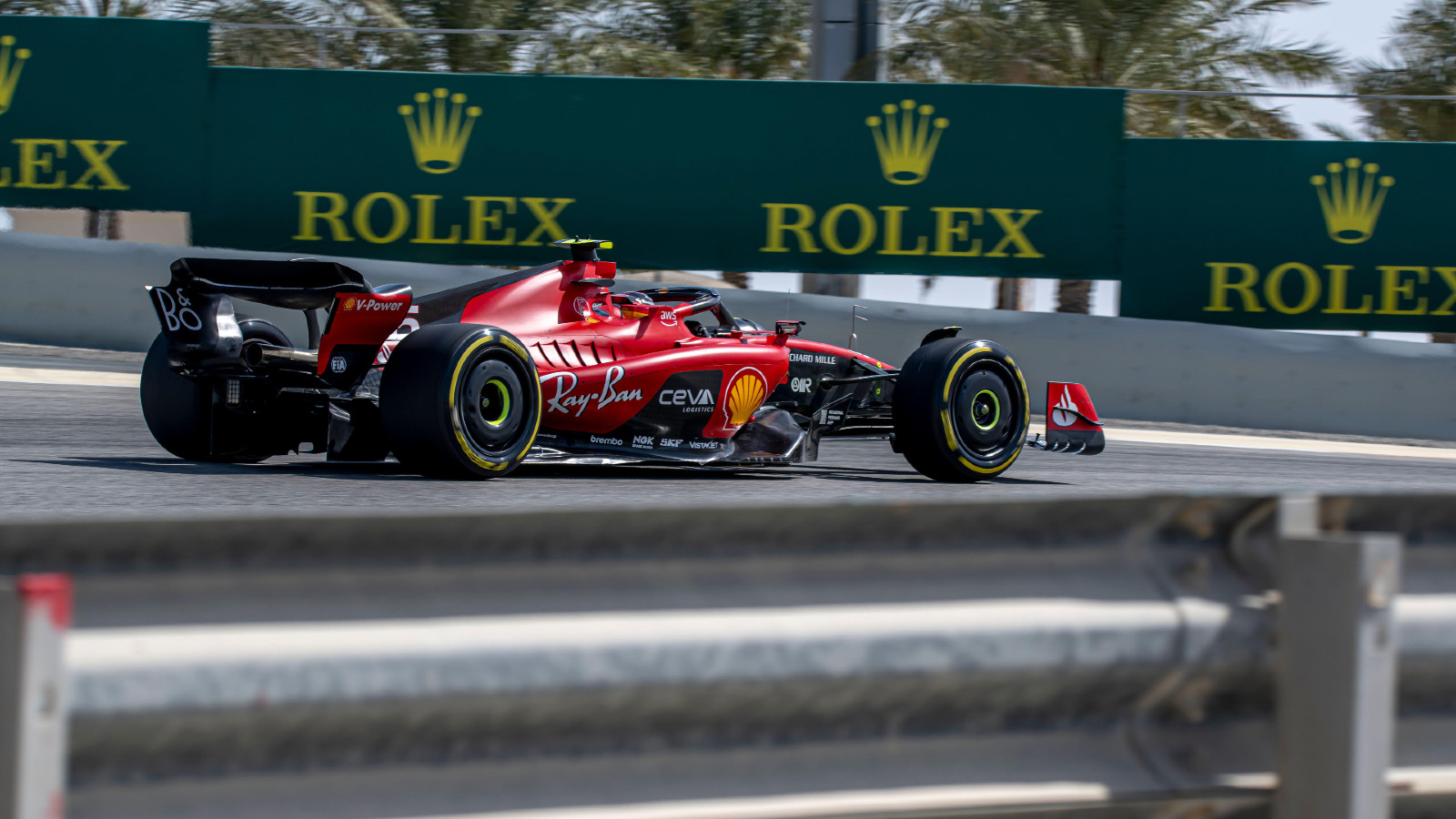 Here are the testing results from the ongoing three-day event in Bahrain, where the second day is underway.

Formula 1's official pre-season test for 2023 is underway in Bahrain, with the Bahrain International Circuit playing host to three long days of action.
Each team runs one car for the day, with the one-hour lunch break giving the teams the opportunity to swap out drivers if they choose to do so.
Following on from the first day, where Max Verstappen set the pace for Red Bull while logging over 150 laps of the circuit, Ferrari currently occupy top spot during the second day.
It was a metronomic morning, with no red flags or incidents of note during the first four hours of the day – minor bodywork losses for Lewis Hamilton and Yuki Tsunoda, as well as a brief off-track moment for Lando Norris being the most dramatic moments of an otherwise drama-free session.
But the afternoon saw Max Verstappen fly to the top of the standings early on, while Mercedes' George Russell missed the final 90 minutes of the session and brought out the red flags after a hydraulics issue left him stuck in fourth gear.
But Zhou Guanyu bolted on a set of C5 tyres and went for a lower-fuel run later on in the session and pipped Verstappen's quickest time of the day by four-hundredths, putting the Alfa Romeo driver top for the day.
Fernando Alonso followed up his pace from Thursday with 130 more laps and a P3 placing to round out the top three, while softer tyre runs from Nyck de Vries and Nico Hulkenberg saw them among the top five.
Bahrain F1 2023 Testing Results – Day 2

1 Zhou Guanyu, Alfa Romeo, 1:31.610, C5 tyres – 133 laps
2 Max Verstappen, Red Bull, 1:31.650, C3 – 47
3 Fernando Alonso, Aston Martin, 1:32.205, C3 – 130
4 Nyck de Vries, AlphaTauri, 1:32.222, C5 – 74
5 Nico Hulkenberg, Haas, 1:32.466, C4 – 68
6 Carlos Sainz, Ferrari, 1:32.486, C3 – 70
7 Logan Sargeant, Williams, 1:32.549, C5 – 154
8 Charles Leclerc, Ferrari, 1:32.725, C3 – 68
9 Oscar Piastri, McLaren, 1:33.175, C3 – 74
10 Pierre Gasly, Alpine, 1:33.186, C3 – 59
11 Kevin Magnussen, Haas, 1:33.442s, C3 – 67
12 Esteban Ocon, Alpine, 1:33.490, C3 – 49
13 George Russell, Mercedes, 1:33.654, C3 – 26
14 Sergio Perez, Red Bull, 1:33.751, Prototype – 76
15 Lewis Hamilton, Mercedes, 1:33.954s, C3 – 72
16 Lando Norris, McLaren, 1:35.522, C2 – 65
17 Yuki Tsunoda, AlphaTauri, 1:35.708, C2 – 85