F1 23 to provide first look at Las Vegas Grand Prix circuit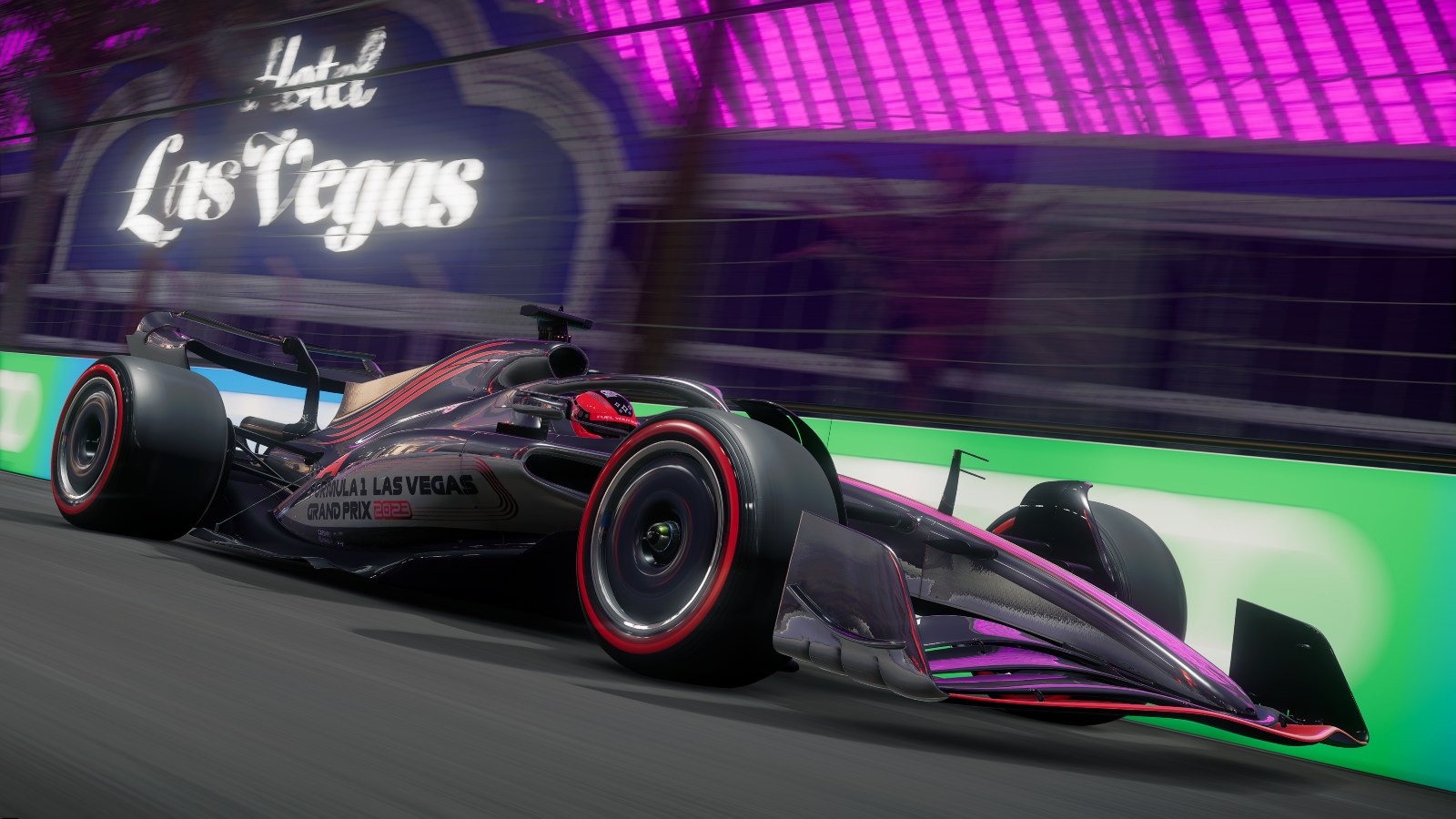 F1 23 is giving fans a first taste of the Las Vegas Grand Prix with the circuit part of the game set to be launched in the summer.
Formula 1 will return to Las Vegas in November for the first ever race down the iconic Las Vegas Strip but for those who cannot wait that long, F1 23 is offering an answer.
The circuit will be part of the new gane set to be launched in June and will allow drivers to race around the track months before the professionals get a go.
The Vegas track is 6.12km of street racing in the downtown area with 14 turns and average speeds comparable to Monza. Hotel guests at Caesars Palace, the Bellagio and the Venetian will get a prime view with the track passing by their window down the Strip.
Speaking about the launch, senior creative director at Codemasters, the development company behind the game, Lee Mather said it took over 1,900 days to build the circuit in the game.
"Our team has designed a wonderful virtual recreation of one of the most exciting and striking cities in the world. The sheer scale and density of the buildings in Las Vegas has been a fun challenge for the team along with the vibrance and energy of The Strip lit up for the Saturday night race. It took over 1900 days of cumulative development time to deliver that level of authenticity."
F1 23 will release on June 16 on PlayStation 5, Xbox Series X|S, PlayStation 4, Xbox One, and PC via EA App, Epic Games Store and Steam. To celebrate the iconic track, time-limited Las Vegas-themed items, including a special livery, helmet, gloves and hat, will be available for anyone who pre-orders the F1 23 Champions Edition before May 31.
You can watch a video of the track in action by clicking here.