F1 to address 'unacceptable' conduct of fans in Austria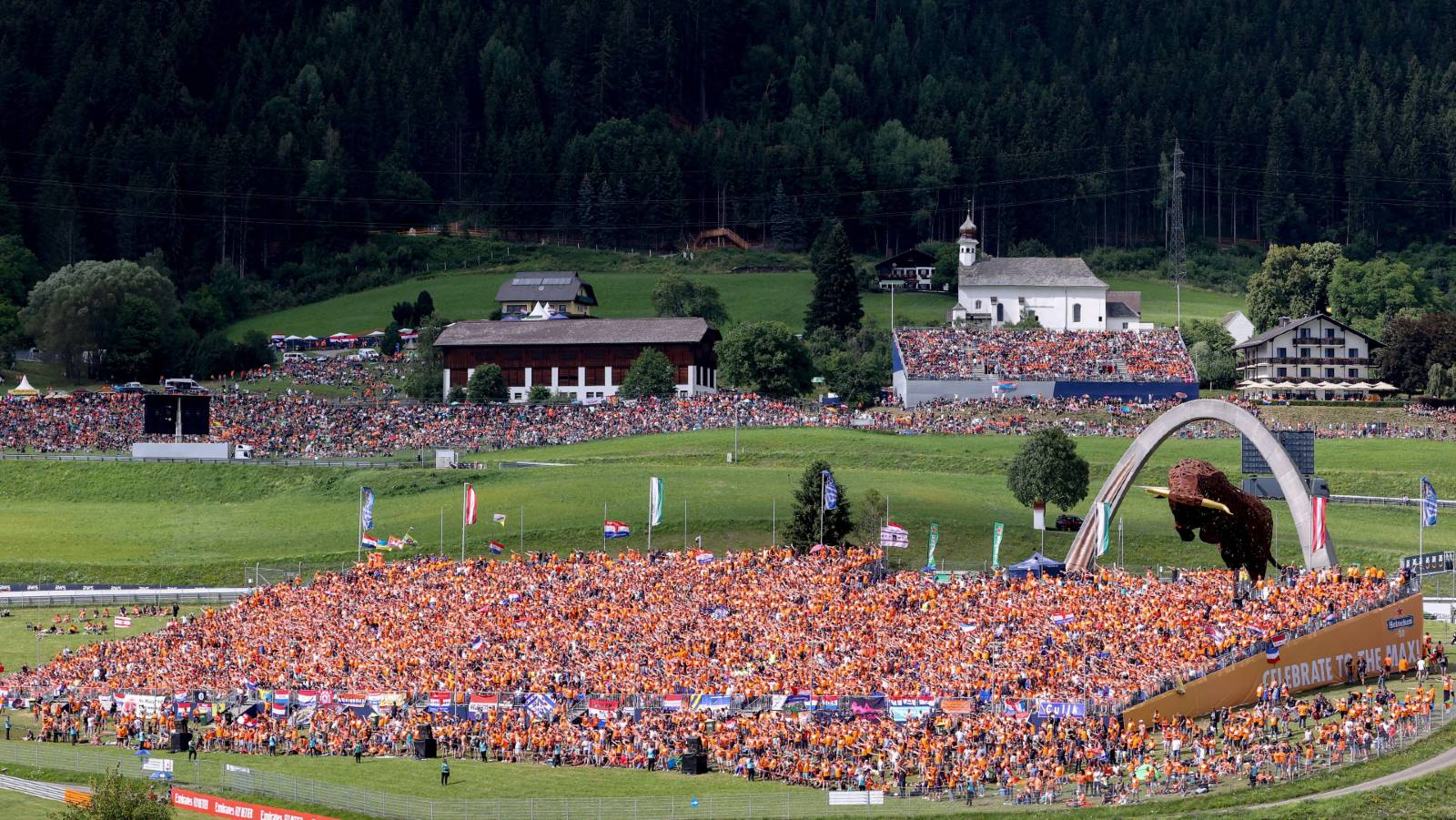 Formula 1 are to address concerns about "unacceptable" behaviour from fans at the Austrian Grand Prix with the race promoter.
The conduct of spectators at F1 events has been placed in the spotlight after incidences at both the British and Austrian Grands Prix on the last two weekends.
At Silverstone, Max Verstappen was the subject of jeers from the home crowd due to his rivalry with Lewis Hamilton, that having been the venue where they had first clashed 12 months earlier.
But at the Red Bull Ring it has been the other way around, with spectators having cheered when Hamilton crashed out of qualifying on Friday.
Mercedes team principal Toto Wolff and Hamilton have both spoken out on the matter, with the Austrian saying there is a need to "educate" fans while the seven-time former World Champion considered it "mind-blowing" that anyone would celebrate a driver being in an accident.
However, there have also been other unpleasant episodes occurring at the Spielberg venue over this weekend as, Motorsport.com report, there have been examples posted on social media of homophobic and racist abuse and other forms of harassment.
Formula 1 have, therefore, issued a statement that such behaviour will be looked into.
— Formula 1 (@F1) July 10, 2022
"We have been made aware of reports that some fans have been subject to completely unacceptable comments by others at the Austrian Grand Prix," read the statement.
"We take these matters very seriously, have raised them with the promoter and event security and will be speaking to those who have reported these incidents.
"This kind of behaviour is unacceptable and will not be tolerated."
Verstappen has said anyone who heckles another driver cannot be considered a true Formula 1 fan.
"Those people are not really F1 fans," Verstappen told The Guardian.
"They cannot really enjoy what is actually happening right now, a lot of great drivers actually fighting against each other. They cannot appreciate that and it's a bit of a shame.
"How many times do you get to experience stuff like that? Such an intense rivalry or fights. These people are not lovers of the sport."
Hamilton, meanwhile, could not understand why anyone would cheer a crash when they do not know the potential outcome for that driver.
"I don't agree with any of that, no matter what," said the Briton. "A driver could have been in hospital and you are going to cheer that?
"You should never cheer someone's downfall or someone's injury."
Wolff said: "The booing is a personal attack on the driver. Fans should put themselves in the position and that they are standing up there and they are being booed and I think that's not right for the driver, that Christian [Horner] was being booed at Silverstone.
"I don't think that's right. Hopefully we can talk sense. We love the fans, we want them to be there, we want them to be emotional and passionate, but maybe when it gets personal that shouldn't happen."