F1 and Mercedes condemn Piquet after Hamilton racial slur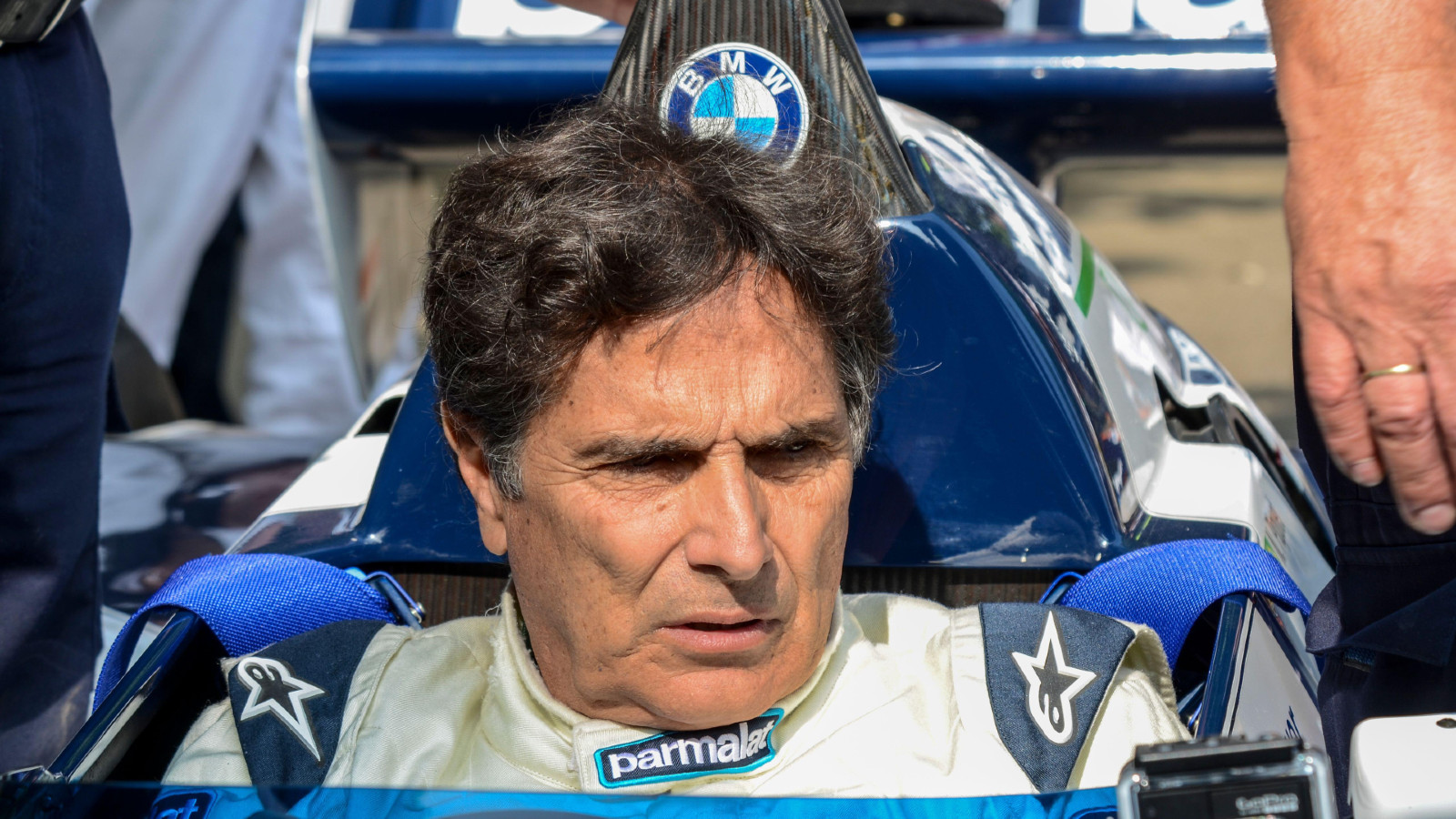 Formula 1 and Mercedes have released statements on Nelson Piquet's alleged racial slur against Lewis Hamilton.
Piquet used the racial slur during an interview he gave towards the end of the 2021 Formula 1 season, as Max Verstappen and Hamilton battled for the title.
In November 2021, Piquet was speaking to Motorsport Talk's Ricardo Oliveira when the conversation shifted to chatting about the 2021 British Grand Prix.
This weekend marks a year since the highly controversial incident on the first lap of the race at Silverstone, when the two title protagonists collided at high speed at the Copse corner. Verstappen was flung into the tyre barriers and had to be taken to hospital for precautionary checks.
Hamilton, whose car was damaged in the incident, had his W12 repaired during the red flag period and resumed the race. While he was given a 10 second time penalty after being found predominantly to blame for the collision, he recovered from this to beat Ferrari's Charles Leclerc and win.
Piquet, speaking about the clash, referred to Hamilton in a racially derogatory fashion as he and Oliveira spoke in Portuguese.
According to Brazilian media, Piquet said: "The [racial slur] put the car in and left it, because there was no way to get past two cars at that corner. He drove dirty."
The story has been reported by some of Brazil's largest media agencies, such as CNN Brasil, O Globo, and Folha de Sao Paulo.
Piquet, father of former F1 racer Nelson Piquet Junior, is also the father of Kelly Piquet, Max Verstappen's girlfriend and an ex of Daniil Kvyat – the Russian is the father of Kelly Piquet's daughter.
The 69-year old won three F1 World Championships during the 1980s, and made headlines in Brazil last year as he acted as a chauffeur for Brazilian president Jair Bolsonaro at a public event.
F1 issued a statement on Piquet's comments, telling PlanetF1: "Discriminatory or racist language is unacceptable in any form and has no part in society.
"Lewis is an incredible ambassador for our sport and deserves respect. His tireless efforts to increase diversity and inclusion are a lesson to many and something we are committed to at F1."
Mercedes followed with their own firm condemnation on Tuesday morning:
"We condemn in the strongest terms any use of racist of discriminatory language of any kind," the statement read.
"Lewis has spearheaded our sport's efforts to combat racism, and he is a true champion of diversity on and off track.
"Together, we share a vision for a diverse and inclusive motorsport, and this incident underlines the fundamental importance of continuing to strive for a brighter future."
— Mercedes-AMG PETRONAS F1 Team (@MercedesAMGF1) June 28, 2022