F1 boss criticises Andretti for their loud, 'not smart' approach to joining the grid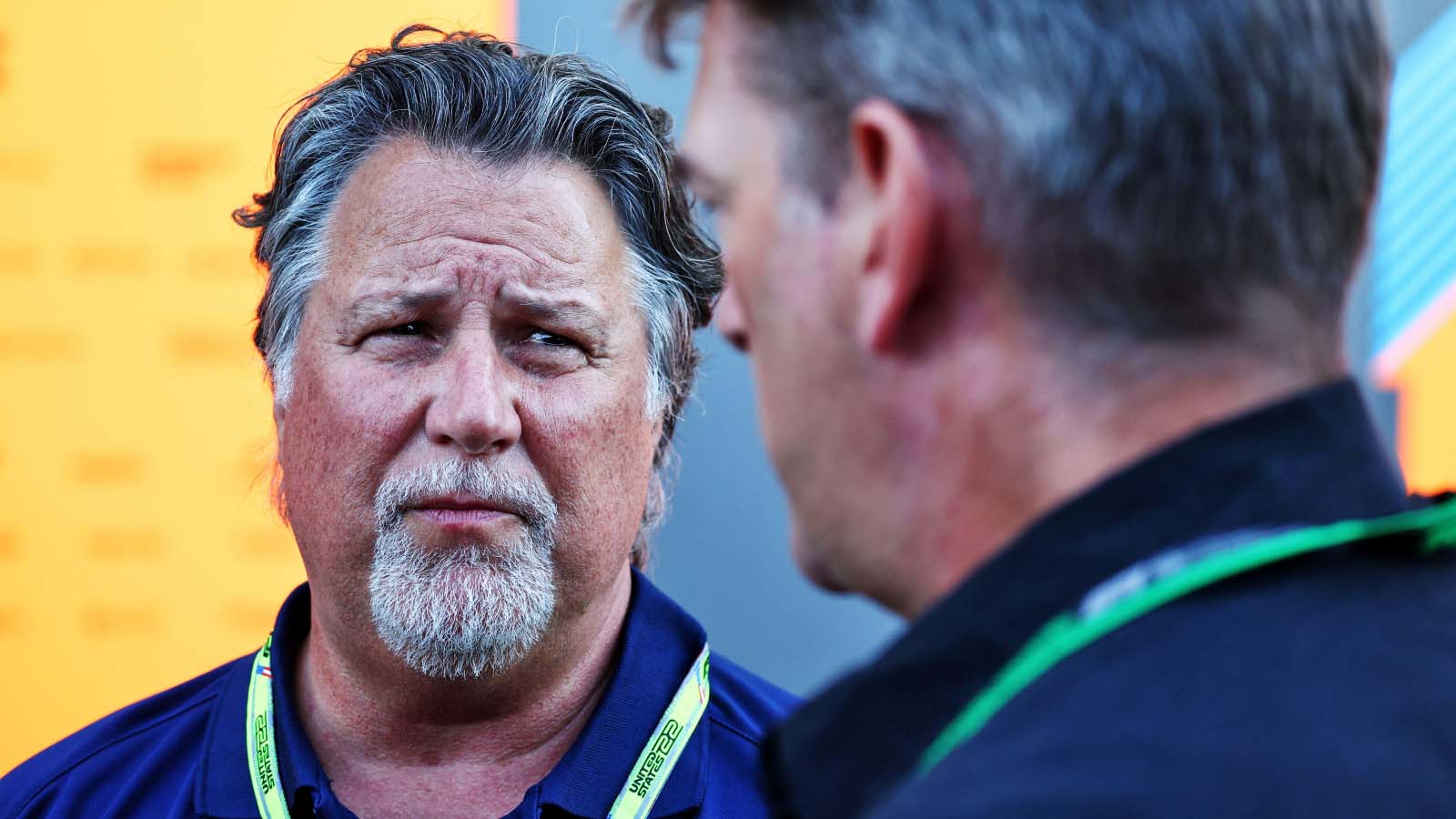 Formula 1 chief executive Stefano Domenicali has labelled Andretti's "very vocal" approach to joining the grid as "not smart" but has denied that F1's authorities have been unwelcoming towards the team.
Last month, Andretti launched a new attempt to gain an entry by aligning with American giants General Motors via the Cadillac brand, which was met with a largely lukewarm response by F1 and the current teams.
Team owner Michael Andretti responded by telling Forbes that the reticence to accept his proposal was "all about greed", accusing the existing teams –  all set to face a reduction in prize money if an 11th team joined – of "looking at themselves and not looking at what is best for the overall growth of the series."
In an interview with Sky F1, Domenicali has expressed his dissatisfcation with Andretti's tactics and claimed F1's priority at this point is to preserve the value of the established 10 teams.
He said: "First of all, we are very welcoming of everyone that is bringing value to the racing. You're talking about Andretti, who I know very, very well, of course, Mario and Michael since many, many years.
"That is not a problem of not welcoming because that has been a wrong wording.
"I think we need to respect everyone. There were teams like Mario Andretti and Michael Andretti that were very vocal about the will to enter Formula 1. In my view, [it's] not smart to say that the teams are greedy to protect themselves, but that's my opinion, but there are others that are much less vocal that would like to come in Formula 1.
"So there is a process to respect and we will make sure together with the FIA that the person will be respected and, if the all the elements are there, they will be very welcome.
"There will be a lot of dimensions to consider and we don't have to overreact because someone is pushing the system.
PlanetF1.com recommends
Naomi Schiff admits being 'very surprised' to receive Sky F1 call for pundit role
Eagle-eyed fans spot early design clues as Max Verstappen drives RB19 for first time
Ranking the 2023 grid's rookie seasons: How did the current F1 drivers fare on debut?
"We need to take action because I believe that, today, what is more vital is to protect the growth of the sport and also the sustainability of the teams that have invested in Formula 1 in the times when things were different. So the value of that investment today, from a pure commercial point of view, is much more different than it was just couple of years ago.
"So I think that the process that will be done will be done seriously, in the right way and no one can put that with the anxiety to take the right decision because someone is shouting and some others [are] not shouting.
"I do believe that this is a great sign that Formula 1 is becoming the centre of a lot of attention for someone that before was not really very attracted by us."
Asked directly if Andretti's aggressive approach had annoyed him, Domenicali responded: "I've discussed that with them very openly and I said to them that I would have acted [in] a different way."
Domenicali defended F1's cautious approach to welcoming new teams, claiming that the recent history of teams coming and going – all three of the new teams in 2010 had dropped off the grid just seven years later – has placed a large emphasis on sustainability.
"I would say we need to be prudent," he explained. "As I said, it seems [from the outside] that there is a personal negative attack on Andretti. That is not the case, by the way, that is not the case.
"We need to be serious and professional in evaluating all the elements and now, more and more, if you're able to join Formula 1 you need to be really strong in terms of [a] sustainable plan for the future.
"One of the problems of the past few years [is that] we had so many teams coming in and coming out, and we need to make sure that we protect that for the future for the best of the sport."