Does the F1 calendar really need a London Grand Prix anyway?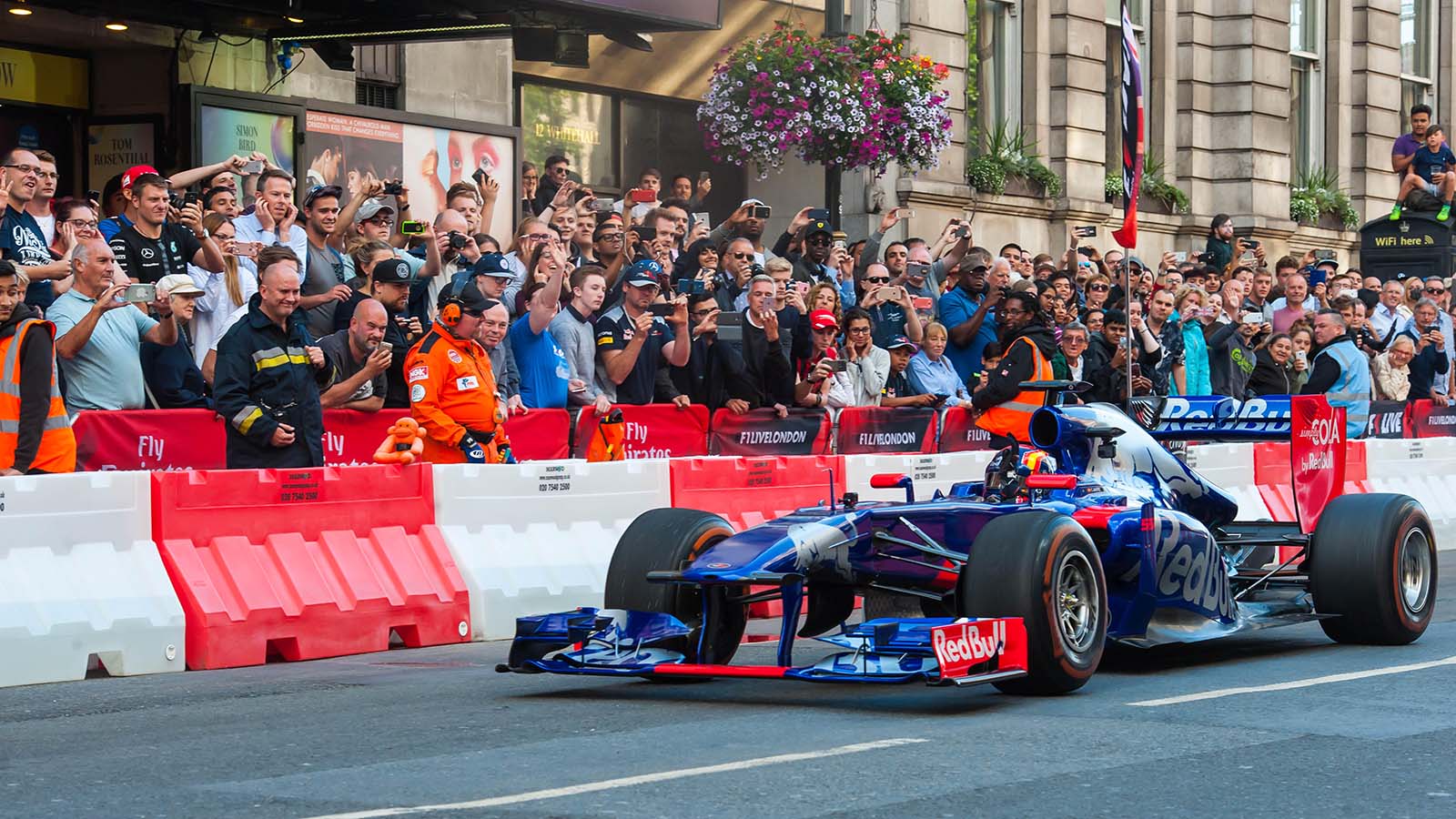 The annual London Grand Prix plans have resurfaced with fresh development plans released, but does the F1 calendar really need this addition?
Design consultants Dar and the LDN Collective joined forces to unveil plans for a London Grand Prix at Royal Docks, complete with floating grandstands and paddock areas which will allow for a capacity of 92,000 spectators.
F1 responded quickly by saying there are "no plans" to race there, but it still begs a big question…
Does the F1 calendar really need a London Grand Prix?
Mark Scott: Whilst I completely understand the lure of having an F1 race in a prime spot such as London, Silverstone is and should always be the only home of F1 in the UK. There doesn't need to be a second race to detract away from the spectacle that is Silverstone.
The F1 calendar is already at the risk of over-saturation and, in my eyes, there is one glaring omission from the schedule that needs to addressed above all else: a race weekend in Africa.
In recent times, two of the biggest names in the sport in Max Verstappen and Lewis Hamilton have both said F1 needs to go racing in Africa and it's about time F1 started to listen.
Thomas Maher: While the big push from Formula 1 in recent years has been to move away from existing circuits and to shut down streets in the most populated cities on the planet, I'm not sure of the relevance of a London Grand Prix given the immense popularity and history of Silverstone.
Silverstone continues to be one of the best motor racing circuits in the world for actual racing and, sure, while its surroundings might be cows and sheep rather than the glamour of London, F1 can't turn its back on its prestige just for a 'flavour-of-the-month' type event in the Docklands.
Stories regarding a race in London have circulated as long as I can remember, going back to when I first paid attention to the sport in the late '90s. With Silverstone sold out on an annual basis, it proves there's no need to think about moving the race to the capital – perhaps the publicity of free advertising such stories get is just too much to ignore…
As Mark said, getting a Grand Prix on the African continent is a far more pressing matter than whether F1 should move away from an uber-popular venue.
Jamie Woodhouse: Now, I actually am thinking a London Grand Prix would be great for fans in the UK and, most importantly of course, for Formula 1 as a whole.
Even if this new track proposal has been met with denial from the series, the initial plan did say that a London Grand Prix would run alongside the British Grand Prix at Silverstone, a regular sell-out event as Thomas mentions, rather than take its place.
So, while Formula 1 is taking full advantage of its popularity boom in the United States, why not give its thriving audience in the UK something more to shout about?
It is very tough right now handling that balancing act that is the Formula 1 calendar, and while I absolutely agree we need to go racing in Africa, that is of course a situation that looks far more complicated than it originally seemed to be, following Jody Scheckter's claim that "greed" from Kyalami has put the South African GP's impending return on hold.
So, if there is a Circuit Gilles Villeneuve-esque circuit in mind for London, and the funding can be put together to make it happen, I say make it happen.
Oliver Harden: A grand prix in that there London is the tired old F1 story that just won't go away. Who needs a race in London when we already have Silverstone?
After struggling to see eye to eye with Bernie Ecclestone, the Silverstone management have found a kindred spirit in the current F1 regime and exciting new infrastructure projects promise to bring the home of the British Grand Prix – already one of the great F1 circuits – up to the standard of the best sporting venues in the world.
To keep pursuing a London GP would be an insult to the great work going on at Silverstone, but perhaps the capital can have a role to play in the promotion of the British round.
The pre-race street demonstration of 2017 was noted most for the driver who did not attend rather than those who did, but brought F1 to the people and the cars close enough to touch.
Making such a show a more regular event – combined with initiatives like F1's recently announced arrangement with Tottenham Hotspur – would be a more elegant way of taking F1 to the public than forcing another UK grand prix on them.