F1 chief 'more than nervous' as Red Bull suspect as many as 'six teams' over cap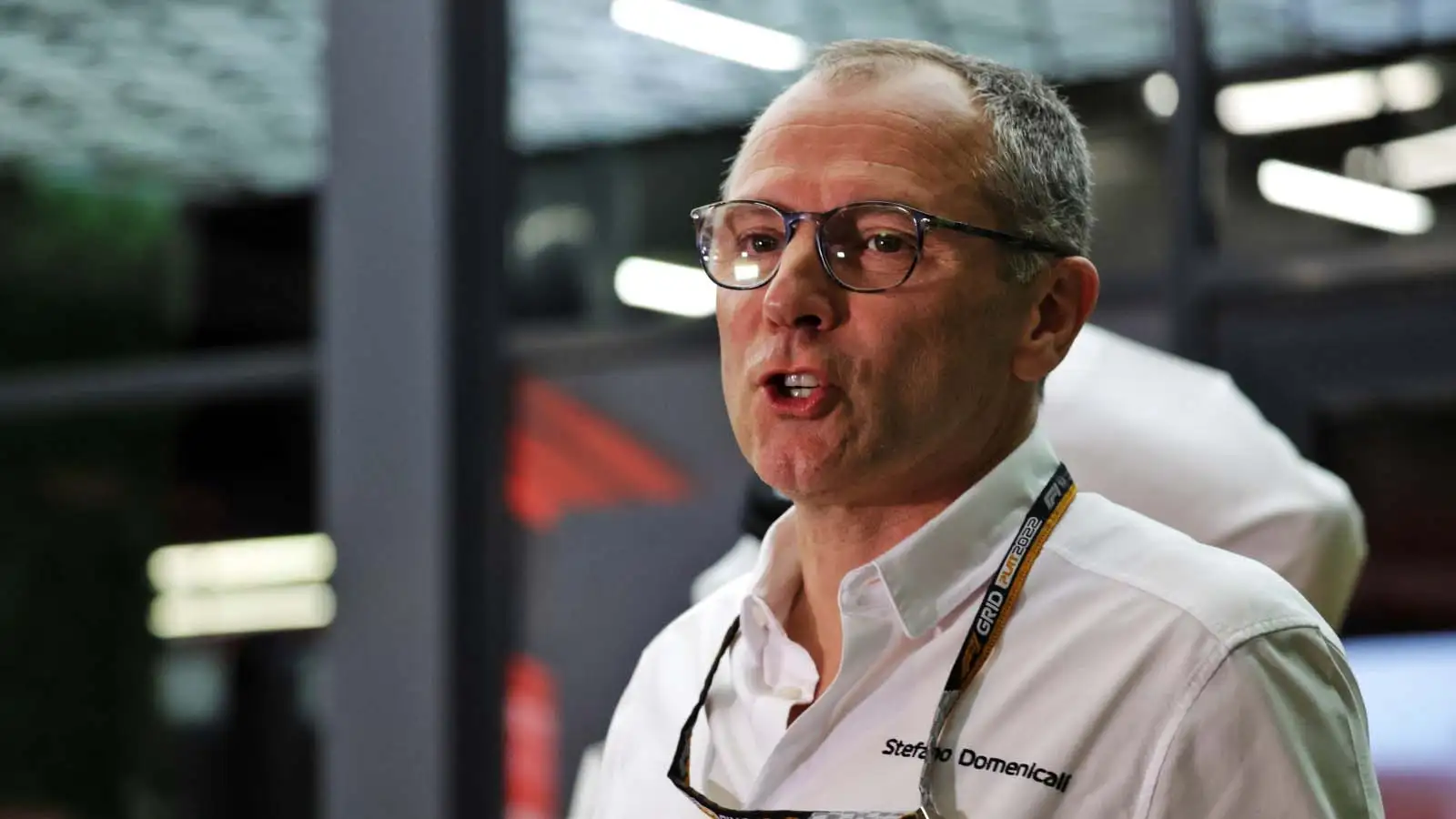 F1 chief Stefano Domenicali admits he's "more than nervous" to learn the findings from last year's budget cap submissions, the deadline for that having past on 31 March.
Formula 1 introduced a budget cap in 2021 with Red Bull found guilty of breaching it that first season, with the team overspending by $2.2m on their way to the Drivers' Championship.
They were handed a monetary penalty, fined $7 million, as well as a sporting one that cost them 10 percent of their R&D time for 2022.
But with rivals complaining that it wasn't enough, it remains to be seen whether the next round of penalties, if there are any issued, will be harsher.
The teams submitted their budgets for 2022 on 31 March, now it's a case of wait and see what the Cost Cap Administration reveals.
Domenicali admits he's concerned.
PlanetF1.com recommends
Stefano Domenicali weighs in on reports F1 could increase entry fees for new team
Seven F1 tracks that deserve a place on the calendar forever
F1's penalty system explained: How does a driver pick up a penalty from the FIA?
"I'm more than nervous," he told Sky Sports. "I'm pretty sure that everyone understands now what the effect is if there is a breach, and I totally agree that the focus on this will actually be very big.
"I think that is a point of attention mainly for the credibility and to check if everyone is respecting that rule, but [it] has to be done earlier than later."
Last season rumours that a team or two had breached the cost cap emerged only in October, that later confirmed by the FIA to be Red Bull. It wasn't until the end of that month that the matter was resolved with Red Bull entering an Accepted Breach Agreement with the FIA.
Domenicali added: "We are discussing and this is on the FIA's side to make sure that the control and the certification will be done much earlier because the effect, if some teams will be over it, has to be done in a proper way in as short a time as possible to be more credible.
"We see other sports that are tackling the financial regulation with, in my opinion, too long a time for a reaction – and this is not good."
Red Bull believe Domenicali has a right to be concerned
According to Red Bull as many as "six teams" may have breached the cost cap during the 2022 financial year.
Faced with unprecedented inflation, Christian Horner says some teams stated during an F1 Commission meeting last year that they "will break" it.
"A danger for 2022 is that there could be six teams in breach of the cap," said the team boss. "Energy prices have been exponential, but thankfully we've been protected from that.
"But there is that chance that several teams, many of which have stated it during F1 commission meetings, will break the cap this year."
Red Bull motorsport advisor Helmut Marko added: "I think the current status is that six teams are over it.
"Inflation is something that was not calculable to that extent, especially when it comes to energy costs."
As for whether Red Bull could be one of those teams, Horner told Auto Motor und Sport earlier this year: "You could never be 100 percent sure.
"But I think that certainly all the aspects that were a reason for us to be over in 2021 which, remember, it was the very first year of a set of very complicated regulations, we're confident that we should be comfortably within the cap for 2022.
"The amount of development we did and, particularly, crash damage that we had was significantly less than our two competitors. So, obviously, until you've got the certificate, nothing is 100%.
"But I'd be very surprised if we weren't fully within the cap."
This season the team boss is hoping 2022's finances can be finalised before the summer break, not a handful of races before the end of the season.
"Hopefully earlier than October," he said. "June, July, I would have thought, would be a realistic target."
Red Bull only learnt of their budget cap penalty at last year's Mexican Grand Prix, the third last race of the championship.