F1 clarify Mexico/US status after Canada call-off
After the cancellation of the 2020 Canadian Grand Prix, Formula 1 have insisted the races in the United States and Mexico are not in immediate jeopardy.
Montreal's round of the World Championship has been called off for the second consecutive year, with the ongoing 14-day quarantine requirement for anyone arriving in Canada making travel impossible for F1 personnel.
This is because the Azerbaijan Grand Prix is due to take place only a week before the intended Montreal date on June 13, which has now been filled by the Turkish GP instead.
But although the traditional summer journey across the Atlantic has now been scrapped again, Formula 1 have contributed to a statement to insist there are no plans to alter the autumn schedule in relation to the United States and Mexican Grands Prix.
They occupy October 24 and 31 dates on the calendar respectively, although there was no mention of the Brazilian Grand Prix which is due to follow on a week later.
All three countries have been particularly hard hit during the pandemic, which forced the cancellation of their races last year, and Brazil continues to be badly affected with a variant of COVID-19 which originated in that country.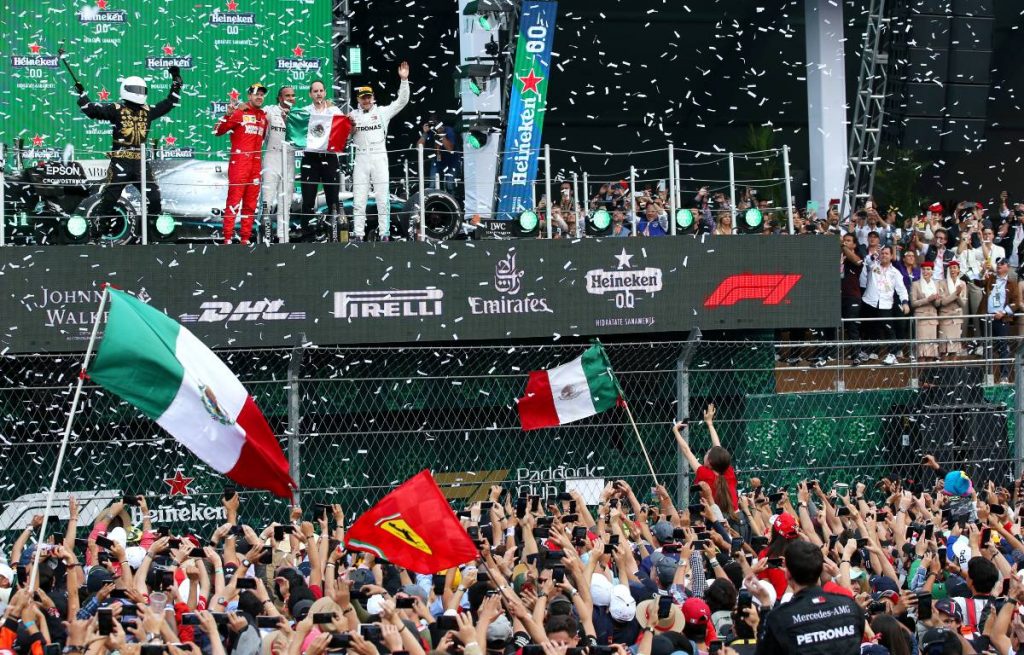 Check all the latest 2021 teamwear via the official Formula 1 store
A statement from the Mexican Grand Prix promoters read: "In relation to the announcement of the cancellation of the 2021 Canadian Grand Prix, we want to confirm the Mexican Grand Prix will take place in October.
"The decision not to hold the event in Canada is due to a series of very specific measures in that country, such as travel and entry restrictions and the mandatory two-week confinement requirement.
"In this respect, Formula 1 declares: 'We want to be very clear that in relation to the Mexican and United States Grands Prix, no changes in relation to this season's races are scheduled to take place.
"'We have been working with the respective promoters to make the 2021 race happen in Mexico. They are set to put on a great show and we look forward to visiting these destinations'.
"We continue to work together with local and federal authorities in monitoring the situation to ensure the best and safest experience for all attendees.
"As promoters of the Mexican Grand Prix, we are positive that by the end of October the situation in the country will allow the race to take place with the public in the Autodromo Hermanos Rodriguez."
Follow us on Twitter @Planet_F1, like our Facebook page and join us on Instagram!