F1 Commission wants 'options' to avoid a repeat of Spa 2021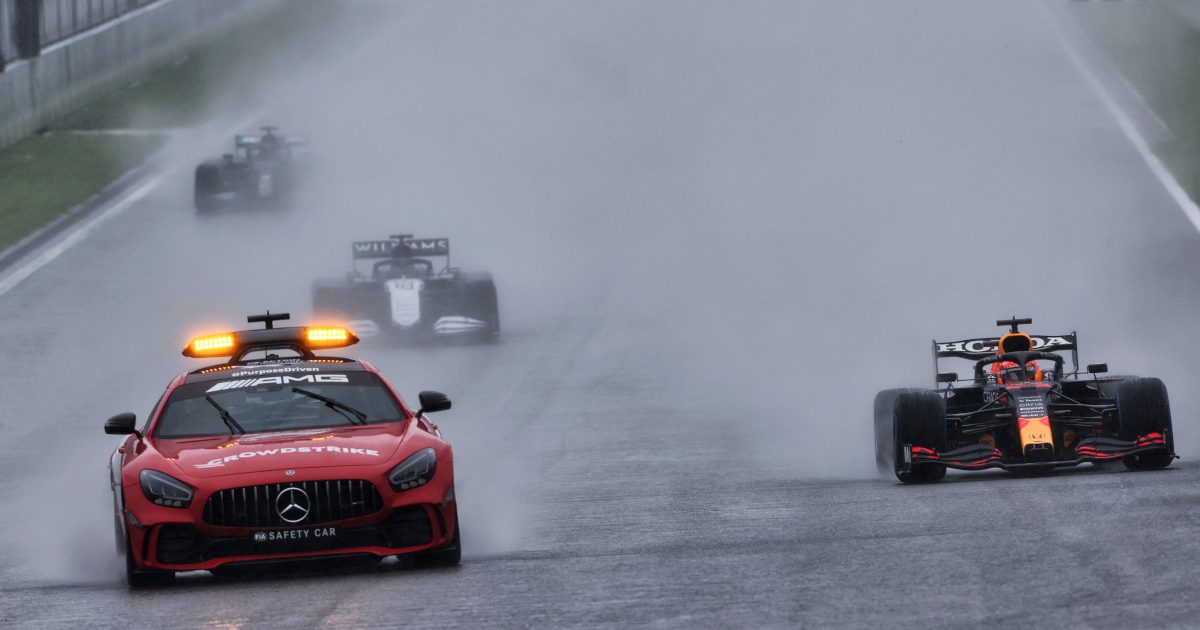 The F1 Commission has called on the Sporting Advisory Committee to put forward "options" to avoid a repeat of this year's farcical Belgian GP.
This year's Belgian Grand Prix was a complete wash-out, with a two-lap event behind the Safety Car meaning it was a procession, but surpassed the minimum requirements for what could be constituted as a 'race'.
The top 10 were awarded half-points based on that, ultimately their qualifying positions.
The farce saw Formula 1 widely criticised with Sebastian Vettel saying it was a "joke" to award points given that it wasn't a race while Lewis Hamilton said "money talks".
Formula 1's powers-that-be said they would discuss possible solutions to avoid a repeat with the F1 Commission doing just that on Wednesday.
"Following the weather-affected 2021 FIA Formula 1 Belgian Grand Prix, the Commission discussed potential updates to the Sporting Regulations and asked that the Sporting Advisory Committee considers this topic at its next meeting to propose options for updated procedures and regulations," read the Commission's statement.
Check all the latest 2021 teamwear via the official Formula 1 store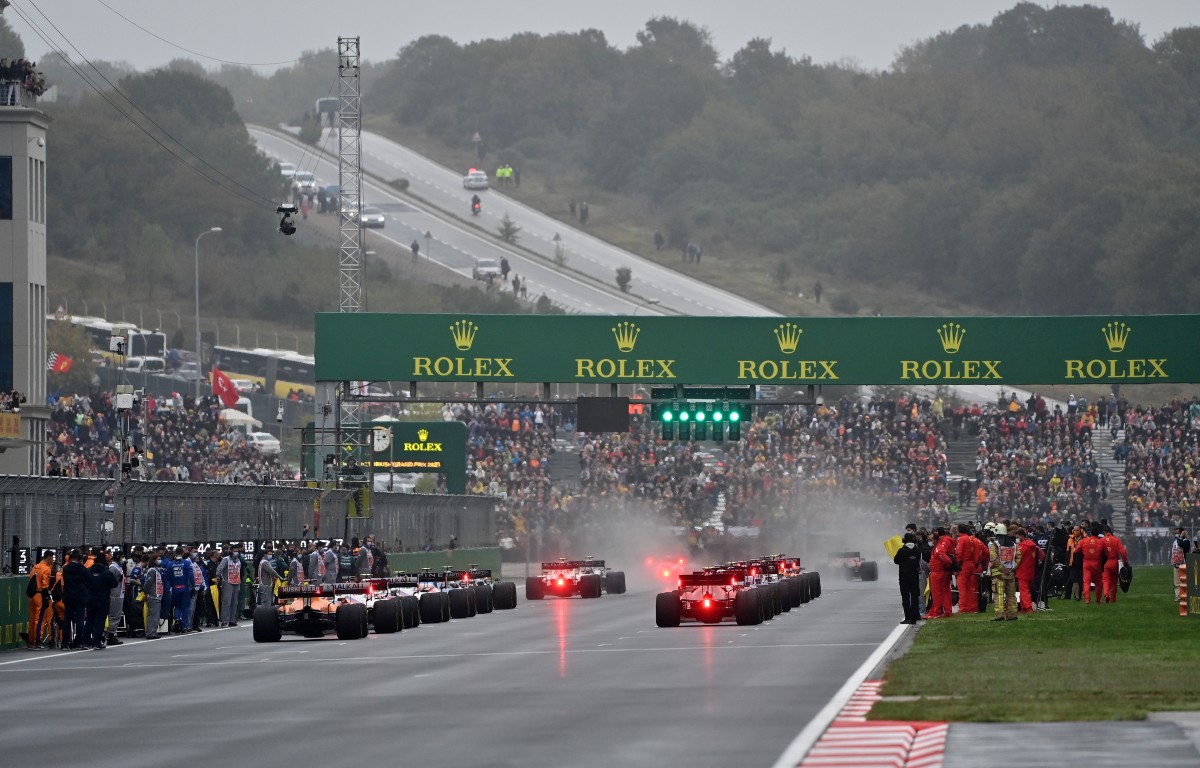 They also discussed Formula 1's new sprint qualifying format, the concept trialled at the British and Italian GPs.
"The Commission was presented with a report on the first two Sprint events held at Silverstone and Monza earlier in the season," the report continued.
"The report gathered feedback from a large number of stakeholders, which were positive about the Sprint concept.
"Further evaluation will take place following the third and final Sprint event of 2021 in Brazil. Elements relating to potential future Sprint events and the associated regulatory framework will then be discussed with a positive resolution anticipated in the weeks following the Brazilian Grand Prix."
All the regulation changes still need to be ratified by the World Motor Sport Council.
But while the F1 Commission agreed those points, tyre blankets remains a contentious issue.
Formula 1 wants to move away from electric blankets in order to reduce costs, but the leading teams top teams are still reluctant to agree to that as they fear they could have a huge problem warming up the tyres.
According to Auto Motor und Sport, some teams already 'find it difficult to do so, even with the electric blankets. Especially on the tracks on which you already need more than one warm-up lap to get your Pirellis up to temperature.
'In addition, the new low-profile tires have a different warm-up behaviour because they flex less because of the narrower flank.'
The German publication claims the teams have reached a compromise that will see the tyre warmers gradually disappear from Formula 1. From 2022, only 20 instead of 40 blankets per team will be allowed. Rain tires and intermediates must then no longer be preheated at all.'