F1 compromises on 3kg increase in minimum weight – report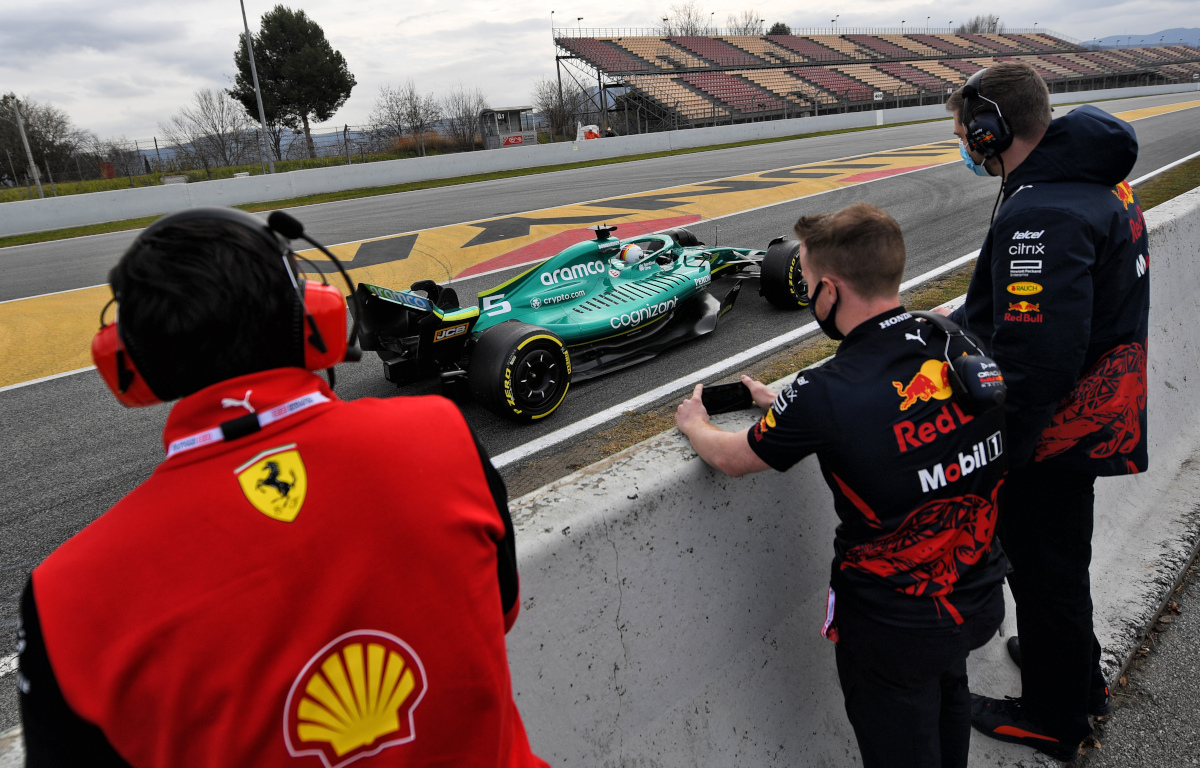 With only Alfa Romeo said to have stayed at the minimum weight, the F1 teams have reportedly compromised on a 3kg increase.
Last week as the Formula 1 cars took to the Circuit de Catalunya for the opening group shakedown Auto Motor und Sport reported that some of the teams were struggling to lower the weight of their new 2022 cars.
Although this year the minimum weight is up to 795 kilograms, a 43kg increase, the new 18-inch tyres and the stiffer suspensions are making life difficult for the teams.
According to one team boss "some of the cars are two digits above the minimum weight".
Red Bull revealed that they were one of those teams.
The team's motorsport advisor Helmut Marko told Motorsport-Magazin.com that the "only problem" have with their RB18 is the "weight". But, he added that "all teams have that" same problem and as such he was expecting them to agree an increase.
However, not all the cars are overweight. Alfa Romeo's C42 is spot on while McLaren's MCL36 only needs to drop a few kilograms. Ferrari's F1-74 is 6kgs too heavy.
🚨 | The F1-75 weighs 801 kg

Only 6 kg above the minimum weight of 795 kg.

Source ✍️: (@hlawiczka) pic.twitter.com/xyv36k5Nsm

— Ferrari News (@FanaticsFerrari) March 7, 2022
The weight issue led to nine of the ten teams requesting that the FIA increase the minimum weight and, according to the Italian edition of Motorsport.com, that has been agreed – but only by a small amount.
'After the request received by the FIA from nine of the ten F1 teams, the FIA has decided a small increase in the minimum weight of the cars, allowing for a deviation of 3 kilograms from the initial 795 kg,' read the report.
Some teams are said to have asked for as much as 10 to 15kgs but that the FIA was keen on that given the 'philosophy of the budget cap regulation'.
In the end a 'compromise was reached that does not stray far from the guidelines' set out by the FIA.
Why three? That was a 1kg for the tyres, a 1kg for the new wheel covers and an extra one for the reinforcements needed for this year's floors and suspensions.
Confirmation of the new weight limit is expected in Bahrain.

Marko reveals Red Bull's RB18 is overweight
Helmut Marko has revealed that the Red Bull's RB18 is overweight.