Formula 1 confirm Chinese Grand Prix is OFF 2023 calendar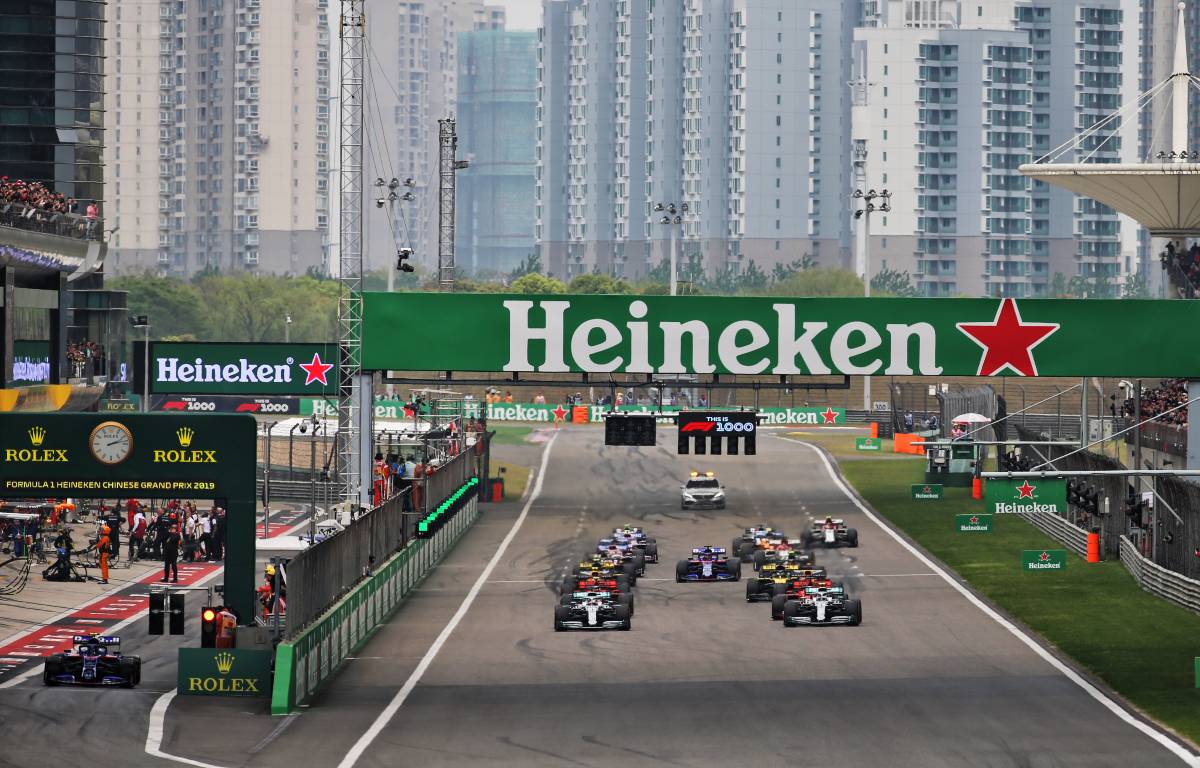 The Chinese Grand Prix will not go ahead in 2023, due to ongoing concerns about the COVID-19 pandemic in the region.
Having been included on the record-breaking 24-race calendar in 2023, F1 has confirmed that the Chinese Grand Prix will not make its return next season.
A short statement from F1 confirmed the reason is due to ongoing concerns regarding COVID-19: "Formula 1 can confirm, following dialogue with the promoter and relevant authorities, that the 2023 Chinese Grand Prix will not take place due to the ongoing difficulties presented by the COVID-19 situation.
"Formula 1 is assessing alternative options to replace the slot on the 2023 calendar and will provide an update on this in due course."
China continues to observe extremely stringent measures to contain the COVID-19 virus, with mandatory central hotel quarantine in place for any person entering the country – the duration of which varies.
China continues to implement a dynamic zero Covid policy and has had to deal with serious outbreaks across several cities and provinces in recent weeks. These outbreaks have resulted in swift implentation of strict controls on movement, mandatory testing, mass testing, and further periods of quarantine, including central quarantine, with the same conditions as quarantine on arrival.
Official figures for Shanghai, the city in which F1 was due to arrive next April, show a slowly rising figure for confirmed cases, with a steadily upward trend to reach 30 confirmed cases on December 1st.
On Tuesday, Shanghai Disneyland closed its doors to the public due to the rigorous measures put in place by the government, with national figures reaching a record 40,327 cases.
The Chinese Grand Prix was last held in early 2019, with the 2020 edition the first race to be cancelled when the COVID-19 pandemic began – even before F1 flew to Australia and the futile attempt to kick off the season in Melbourne.
According to Portuguese motorsport broadcaster Joao Carlos Costa, Portimao is at the top of F1's wishlist to replace the Shanghai round – the Portuguese venue served as a popular stand-in track during the COVID-affected 2020 and '21 seasons.
"Portugal once again on the F1 route," he wrote on his Twitter page.
"Imminent decision – Portimao should replace China in the 2023 calendar. Small details are missing, to be resolved before the FIA World Council, scheduled for December 9, in Bologna. Portuguese fans, what a Christmas gift!"
Read More: Meet Calvin Lo: The billionaire bidding to break up the established order in F1