A 'locked down' Aus GP was an option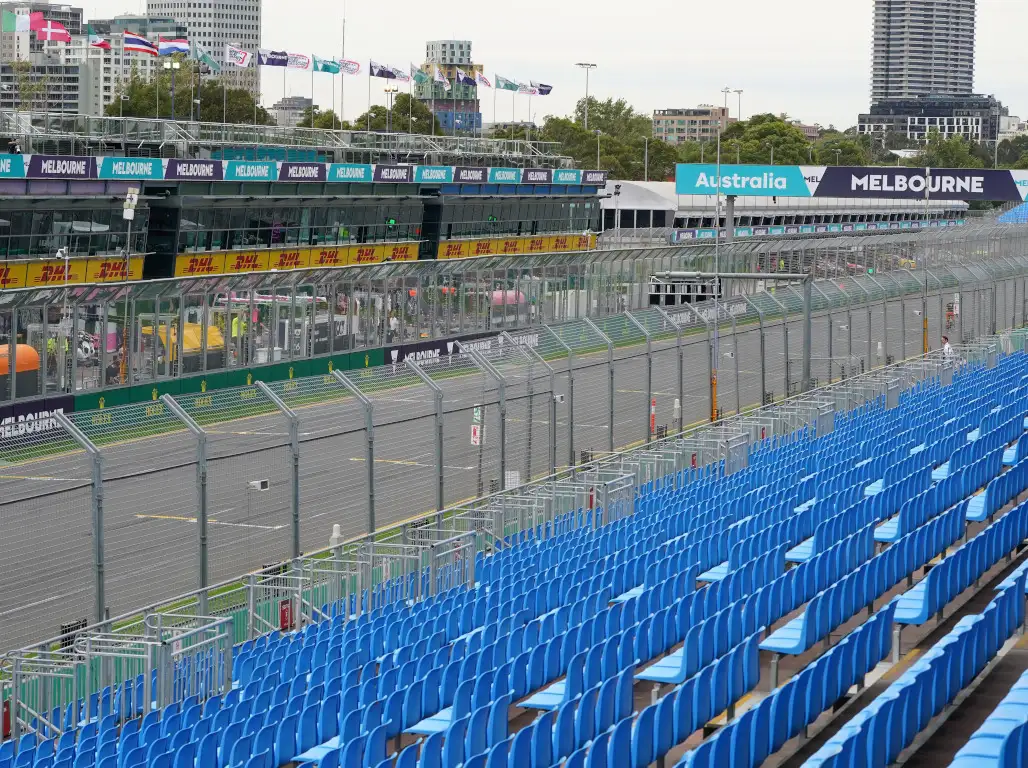 Formula 1 could have run behind closed doors in Melbourne, however, instead the FIA and the Australian GP promoters decided to cancel the grand prix.
Although Formula 1 arrived in Melbourne earlier this week with every intention of taking to the Albert Park circuit for round one of the championship, that didn't happen.
Instead the grand prix was called off two hours before the start of FP1 after McLaren withdrew following a positive Covid-19 test for one of its staff members.
That led to hours of discussion and debate and ultimately a vote on whether to continue with the weekend or not.
It was decided not to, although Horner says the teams did consider taking the race behind closed doors.
"Obviously, it's very disappointing not to be racing, but we have to consider the health of our staff and personnel," the Red Bull team boss told The Race.
"[At the] end of the day the FIA and promoter decided to cancel.
"We discussed different scenarios; we discussed running with the paddock locked down and taking further precautions.
"The health authorities and the FIA were OK to continue with that if the majority of teams were OK with it.
"It was a moving target coming here. If the guy had tested positive before we came would've been different.
"But now we're about to get on same planes to get back to Europe.
"A shame, but at end of day you have to put health and well being of fans, team members."
The big question now is will the teams head to Bahrain next.
Horner reckons it is "inevitable" that more races, starting with Bahrain, are cancelled but Liberty Media's Chase Carey is refusing to make the call.
Follow us on Twitter @Planet_F1 and like our Facebook page.