'No suggestion' F1 was in danger going to Aus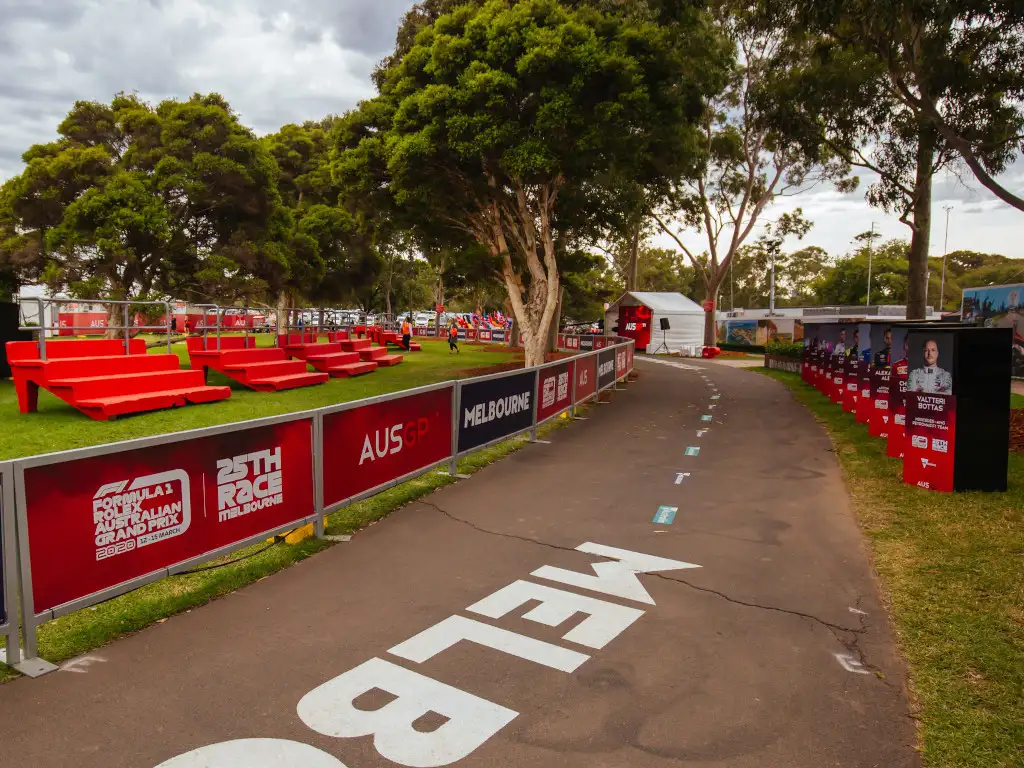 As Pirelli recorded F1's second positive coronavirus test, Australian Grand Prix CEO Andrew Westacott insists the F1 paddock was not put in danger by its visit to Melbourne.
Formula 1 arrived in Melbourne last week for the season-opening Australian Grand Prix.
Almost immediately, news broke that one McLaren team member and several from Haas were being tested for the coronavirus after spiking fevers.
The McLaren staff member tested positive while the Haas tests all came back negative.
That led to the grand prix being shut down and the Formula 1 teams returning to Europe. However, one Pirelli personnel did not make the trip back after he also tested positive.
Westacott is adamant the 2,000-strong paddock was not placed in danger by the decision to even fly to Melbourne, a move that many questioned.
"There's no suggestion of that whatsoever," he told Motorsport.com.
"The advice and input from the chief medical officer of the Victorian government took into account not only the test results from the eight teams that were submitted and the one positive, but it also takes into account what's happening in the localised society.
"When they made the decision that they did, it was based on all the inputs and the medical evidence that they had, and which we have taken all along.
"It was clearly the right decision to make, and we are where we are."
He added: "Melbourne and Victoria has a chief health officer that feeds into a national body of chief health officers, who feed into a committee and all the way up to the national security committee, chaired up by the prime minister.
"We have taken guidance from that committee, and their input has been crucial. We had that additional advice that indicated that the event would be cancelled.
"It's important to note that Victoria hosted a massive event last weekend, the World T20 Women's Final at the MCG, which hosted 86,000 fans. So this is a fluid situation that emerges and changes on a day to day basis."
Following the cancellation of the Australian GP, Bahrain and Vietnam were also called off.
Formula 1 is hoping to begin the season in late May or early June with either Monaco or Baku as the first grand prix.
After that it could be a bumper few months as the sport tries to cram as many races as possible in the remaining weekends.
Follow us on Twitter @Planet_F1 and like our Facebook page.