F1 demand Spanish GP to fix 'not acceptable' problems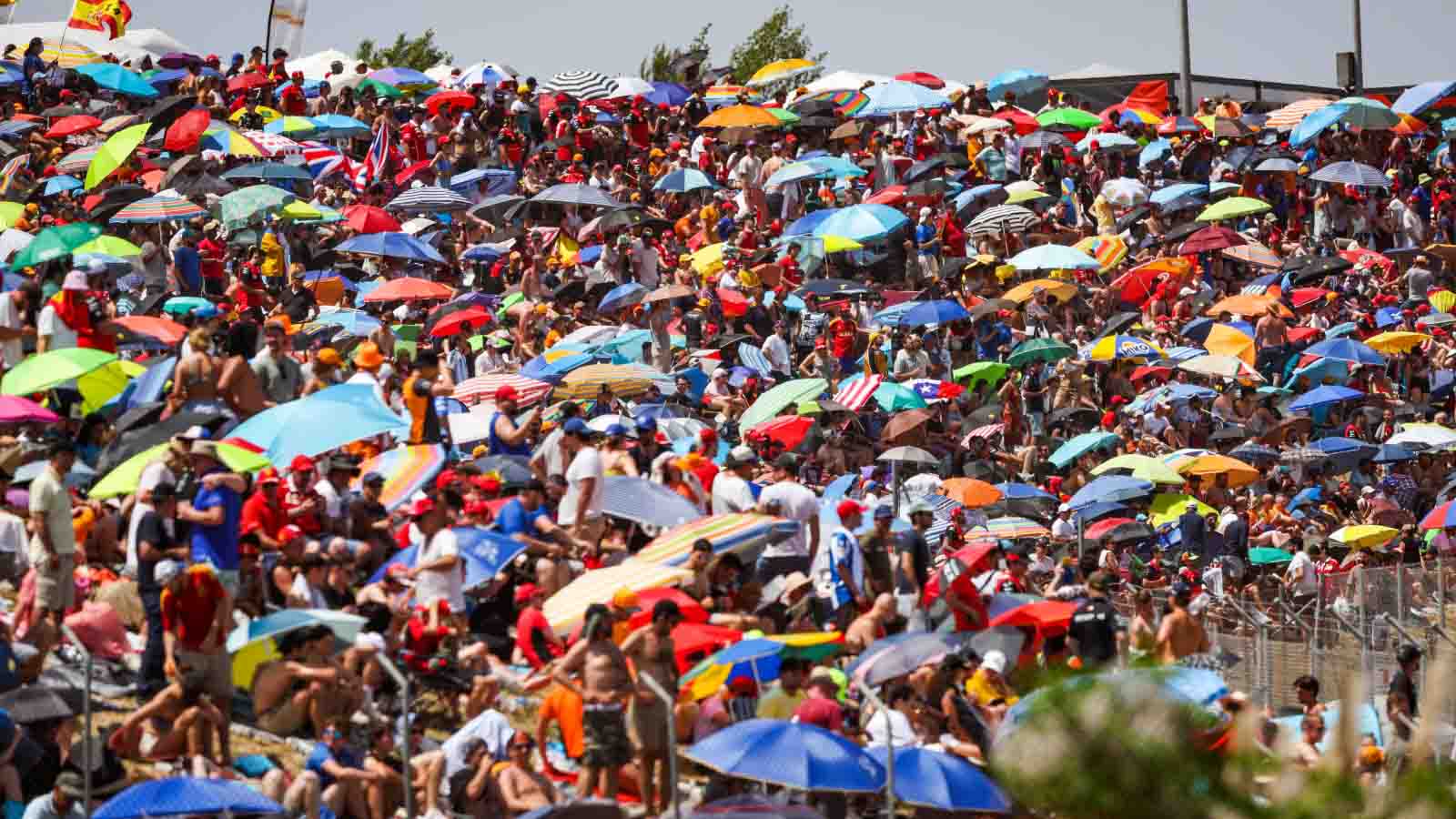 Formula 1 has urged Spanish GP officials to fix significant traffic problems that arose throughout the weekend in Barcelona.
The race was a near sell-out at the weekend and had more than 120,000 people descend on the Circuit de Barcelona-Catalunya for Sunday's Spanish Grand Prix.
But while the circuit has been on the calendar for more than 30 years, the demand for tickets has seldom been seen in Spain, leading to an unexpected swell of people trying to use its usual public transport and car infrastructure.
This led to significant traffic jams with fans trying to leave the circuit, while the nearby Montmelo train station had an unexpectedly high number of passengers which led to lengthy delays in heading back to Barcelona city centre.
😍😍😍😍 @Carlossainz55 #GradaCS55 #F1 #SpanishGPpic.twitter.com/tdZbyZQwbD

— Circuit de Barcelona-Catalunya (@Circuitcat_es) May 22, 2022
Fans and reporters made their feelings known on social media about the congestion around the track, and Formula 1 confirmed they have ordered track officials to rectify this problem before it returns next year.
The unseasonable warmth in Spain also compounded the issue, with temperatures at the circuit exceeding 35°C throughout the weekend and causing some fans to even reportedly faint in the heat.
A statement from Formula 1 read: "The huge number of fans at this event both inside and outside the circuit created the traffic issues for the fans.
"We have made the promoter aware that this is not acceptable and must be fixed for next season."
Sizeable queues are said to have formed throughout the weekend as well, for concession stands and toilets as the circuit saw a significant increase on its usual attendance, prompting Formula 1's demand for changes.
The Spanish Grand Prix has seen its popularity grow in recent seasons, with the loyal 'Orange Army' of Max Verstappen fans steadily growing in number in Barcelona year on year, combined with the appeal of Spanish fans having two home heroes in the form of Fernando Alonso and Carlos Sainz.
The Circuit de Barcelona-Catalunya's place on the calendar had been in some doubt last year, before the track's bosses signed a new contract with Formula 1 in November to host the Spanish Grand Prix until the 2026 season, having been a regular destination for the sport since 1991.