Esteban Ocon and Pierre Gasly have both given an insight into their winter breaks, which are obviously going to be different than usual.
Even though vaccines against Covid-19 are being introduced to the world, it is still going to take a long time for life to return to normal.
As it stands in the world of Formula 1, there is a record-breaking 23-race calendar to prepare for in 2021 – which would some achievement for everyone concerned if it can be completed without delays and setbacks.
The drivers will not be following the strict protocols set by the FIA and Formula 1 as such during their time away from the paddock.
But, they will still need to remain vigilant throughout the winter period so they do not jeopardise their preparations for a strenuous year ahead.
"There is going to be a high period of training, I need to catch the weight that I've lost during the season and get my fitness level up again," Ocon said, as quoted by Motorsport.com.
"But it's a bit tricky to travel at the moment in Europe. It's a bit tricky to just drop the precautions really, because we can't really do that.
"We're not going to be tested as much, but we don't want to get sick and lose 15 days and feel unwell.
"Hopefully [I'll have] a good Christmas in family, an easy New Year really, because there's nothing to do, and then back to work training."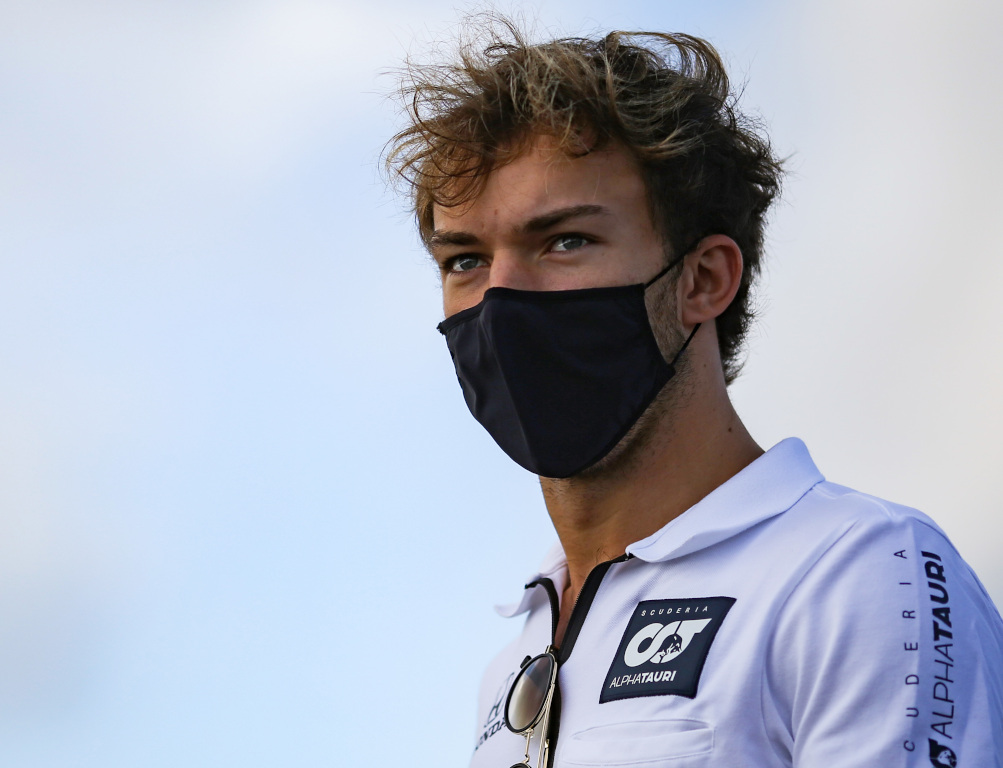 Get your hands on the official AlphaTauri 2020 collection via the Formula 1 store  
Gasly, meanwhile, does want to re-establish his social life as best he can in current circumstances after so many months away from family and friends back at home.
"I still want to be careful with the people around me, but still I'm going to take more freedom to see my family, to see over Christmas, spend more time with them," Gasly revealed.
"It's the same with my friends. I came back after two months in France [last month], and they were there and I told them, I'm sorry, I wish I could see you, but I just don't want to take the risk because you never know.
"It's kind of frustrating not to be able to. You feel like you're a bit in a cage, where you don't have the freedom to really do and see the people you want.
"I'm clearly going to take the opportunity over the off-season to do it, because who knows what is going to happen next year. We may be in a similar situation.
"Clearly during the off season and the small time we have, I'll try to have a better social life hopefully."
Follow us on Twitter @Planet_F1, like our Facebook page and join us on Instagram!