F1 CEO Stefano Domenicali said the result of a worldwide fan survey proves the sport is moving in the right direction.
The F1 Global Survey took in more than 167,000 responses from fans in 187 countries, and found that the overall audience of the sport is now leaning towards a younger age group – reporting an average age of 32, down from 36 from the results in 2017.
Coupled with that, the amount of female fans surveyed has doubled, while a swathe of newer fans of Formula 1 have taken part – having answered that they have been following the sport for less than five years.
Domenicali called the results of the survey "the most encouraging and most important push that we need to keep in our wave for the future".
"I think diversity and getting younger audiences will enable us to enrich, in terms of being able to capture the attention of more people. That's really something that we've seen [happen with] the effect of having the right language, the right narrative and the right tools that are closer to the way the younger generation are working and behaving.
"That's really something that we're going to push even harder in that respect."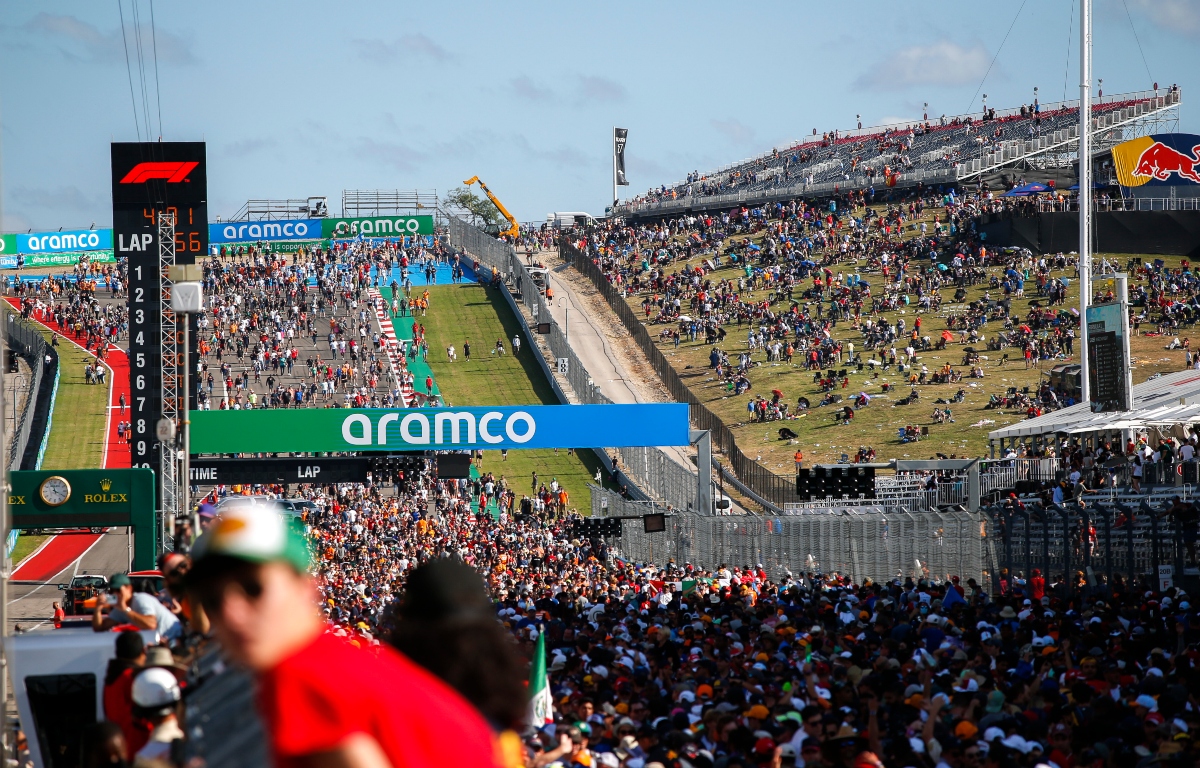 Liberty Media have made a big effort to improve and expand its digital output since it acquired Formula 1 four years ago, and a part of the expansion of the fanbase – in America in particular – has been attributed to the success of Netflix docuseries, Drive to Survive.
A bumper crowd headed to COTA for the United States Grand Prix, and F1's CEO feels that the extra knowledge fans have gained by seeing the behind-the-scenes look at the sport has managed to add to the fans' enjoyment – backed up by the fact Miami Grand Prix pre-sale tickets sold out in 40 minutes, such has been the recent increase in popularity in the States.
"For sure Drive to Survive had a big impact, mainly on the ones that were not really so avid fans of Formula 1," Domenicali said in Austin, quoted by Autosport.
"They saw different narratives with regards to that sport. For sure it had a positive impact.
"That is pushing us also to think about what we are already planning, to have incredible events when people are coming here [to races].
"Of course it's a matter of pricing, but it's a matter of what we are going to offer in the pricing that we are going to give to the people that are coming here.
"We have great plans to the future. Hopefully COVID will be behind us soon so we can really live the excitement physically live at the track.
"This is something we are going to take into consideration. But it's good to see that the vibes and the feeling we are having are confirmed by this research."