Formula 1 unveil Sir Frank Williams tribute plans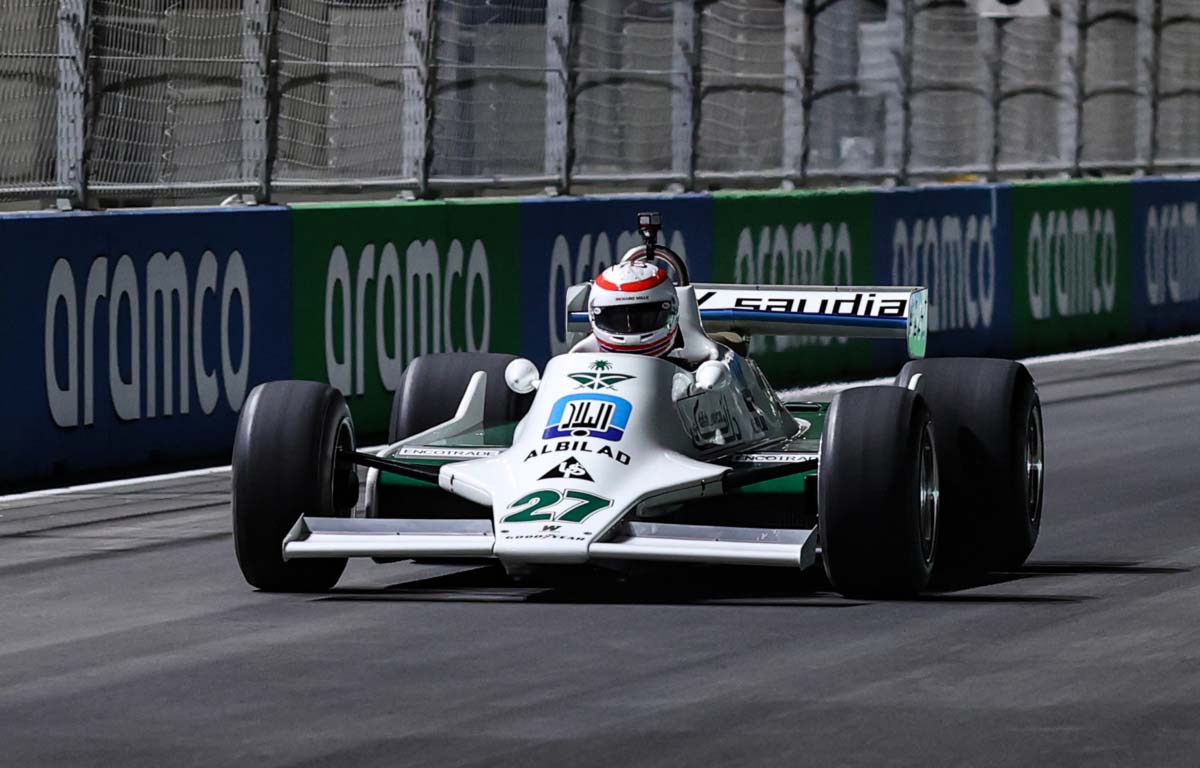 Formula 1 have detailed how they plan to commemorate the life of Sir Frank Williams in Saudi Arabia, following his death last weekend.
The legendary team owner sadly passed away aged 79 on Sunday, and tributes have been plentiful for him over the course of the week ahead of the race in Jeddah.
Williams' cars have been carrying tributes in his name, including his favourite quote from the film Top Gun on the Halo of the drivers' cars: "I feel the need, the need for speed!"
And among the respects being paid to Sir Frank, Formula 1 will hold a minute's silence in his honour at 7.20pm local time (4.20pm UK time), which will take place after the drivers' parade on Sunday.
Every driver and team principal will gather to take part in the moment of reflection, while visual tributes will be shown on the big screens by the grandstands.
Tribute to Sir Frank Williams on the FW43B in Saudi Arabia… #F1 pic.twitter.com/WzdgnZLklM

— PlanetF1 (@Planet_F1) December 3, 2021
Damon Hill, who won the World Championship for Williams in 1996, and Martin Brundle have done parade laps in the legendary Williams FW07 around Jeddah already.
This was a coincidence as these runs had already been planned prior to the race, but they take on an added poignance given the death of the team's founder.
The FW07 raced to 15 victories while it was used in Formula 1, and the FW07B chassis helped propel Alan Jones to the 1980 World title, and that car will be used again before the race to give Sir Frank a lap of honour.
Current and former Williams drivers, along with many prominent figures within the Formula 1 paddock have all shared their memories of the former team principal.
George Russell said of his former boss: "I'll remember Frank with fond memories. I remember going to meet him for the first time feeling rather nervous back in 2018, but within seconds, to be honest, you recognise how warm-hearted he is and the sort of personality he has.
"He was such a great human being and so well loved by everybody in the team and the wider community of Formula 1 as well – so he'll always be a legend within Formula 1."
Sir Frank Williams passes away aged 79
Formula 1 has reacted to the news that iconic team owner Sir Frank Williams has died at the age of 79.