Mandatory vaccinations likely in Formula 1 paddock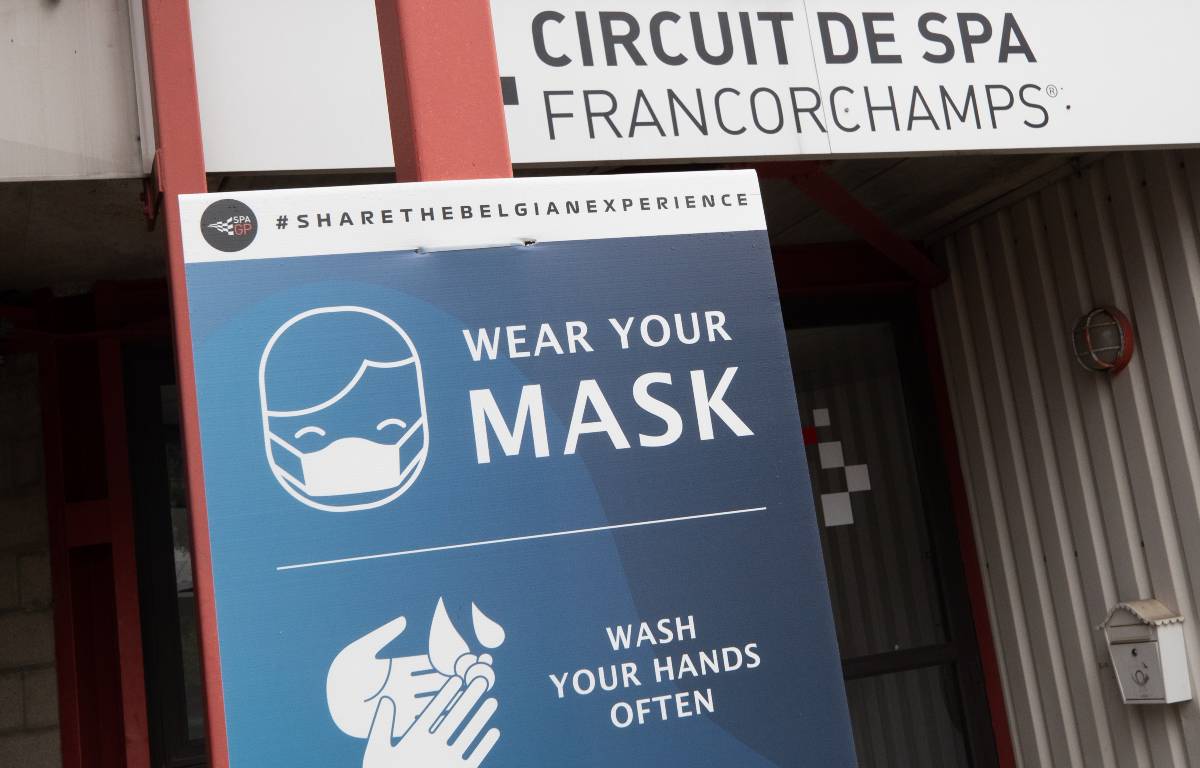 Formula 1 is likely to make vaccinations against COVID-19 a mandatory requirement for all paddock personnel next season.
The move is in response to the emergence of the more transmissible Omicron variant, which has led to record numbers of daily COVID-19 cases in some countries.
With the pandemic continuing, a third consecutive F1 campaign looks set to take place with protocols enforced in order to protect all of those working at each race.
Strict testing has occurred throughout the 2020 and 2021 seasons, although social distancing requirements were eased somewhat during the final quarter of the 22-race campaign just ended.
Formula 1 will not want to revert to behind-closed-doors races, like most of those held in 2020, but mandatory vaccinations could be introduced even though early data indicates contracting Omicron may not result in as severe an illness as previous variants.
"In terms of what will happen next year, it's a bit too early because three weeks ago, we all thought the pandemic was almost over and 2022 would be just back to normal," Bruno Famin, the FIA's director of operations who is in charge of the governing body's COVID-19 protocols, told Autosport.
"But unfortunately, with this new variant we have in Europe, the pandemic is increasing a lot and hospitals are getting full again.
"Hundreds of thousands of people are contaminated every day in Europe and we have to be very careful.
"We know in some places, in some countries, at some events, mandatory vaccination is progressing, It's something we may consider, but for the time being nothing has been decided yet."
Scuderia Ferrari Mission Winnow driver @Charles_Leclerc has tested positive for COVID-19.
In accordance with protocols required by FIA and the team, Charles was tested on his return from Abu Dhabi.
He is currently feeling fine, with mild symptoms and will self-isolate at home.

— Scuderia Ferrari (@ScuderiaFerrari) December 16, 2021
F1 CEO Stefano Domenicali has confirmed the concept of mandatory vaccinations of F1 staff has been officially approved by the FIA World Motor Sport Council.
"There are many issues to discuss with the teams," said Domenicali. "We will have the problem of COVID to manage again next year and it will not be easy. But in two years of the pandemic, we have completed some super-intense seasons.
"Having finished a season with 22 races, it makes us cautiously optimistic for what the start of the 2022 season should be like, where alas COVID may still be present.
"But it is no coincidence that one of the last things approved in the last FIA World Council, as a precaution, is to have all F1 staff vaccinated to be in the paddock."
The latest two drivers revealed to have tested positive for COVID-19 were Nikita Mazepin, who had to miss the season-ending Abu Dhabi Grand Prix as a result, and Charles Leclerc upon returning home from that race – the second time this year he had contracted the virus.