Formula 1 needs Hamilton 'more than ever'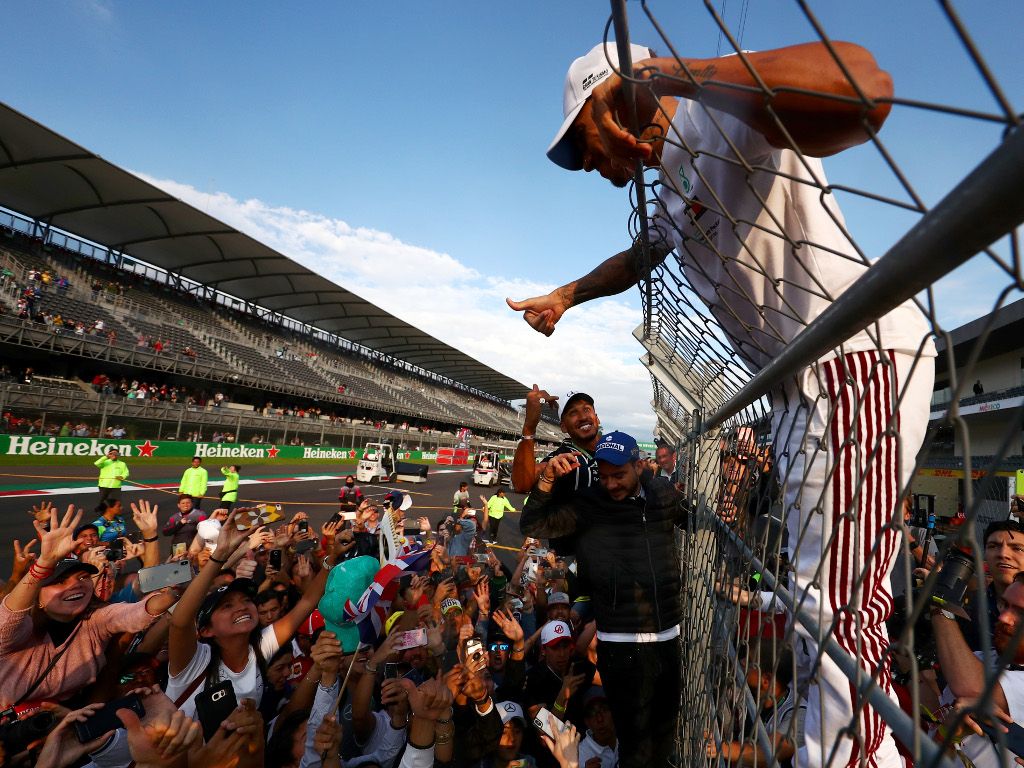 With five World titles in the bag and mass appeal around the world, Bernie Ecclestone says F1 needs Lewis Hamilton "more than ever."
The Mercedes driver became only the third man in history to win five World titles, wrapping up the 2018 championship with a P4 in Sunday's Mexican Grand Prix.
At 33 years of age and having signed a new Mercedes deal earlier this season, Hamilton could yet chase down Michael Schumacher's record of seven titles.
One person hoping he sticks around to do just that is former supremo, Ecclestone.
"The guy is just phenomenal," Ecclestone told German newspaper Bild am Sonntag.
"He is simply the best – on many levels.
"He is the best driver, he gets better and better under pressure, and he does so much more for Formula One worldwide than anyone else.
WATCH: Will Smith congratulates Lewis Hamilton over team radio
"He's the attraction at a time when Formula One is not so exciting.
"He keeps Formula One racing, it needs Lewis more than ever."
Ecclestone also weighed in on Formula 1 possibly gaining a new Schumacher in the years to come.
Mick Schumacher, who recently won the European Formula 3 championship, has enough points for a super license and is knocking on F1's door.
He is, however, expected to rather race in Formula 2 next season as he builds up towards F1.
"He is doing a fantastic job. Mick is well on the way to Formula One," said Ecclestone.
"It's just too bad that his father can not support him."
As for whether Ferrari or Mercedes await Mick, Ecclestone replied: "Why not?"
Follow us on Twitter @Planet_F1 and like our Facebook page.