Formula 1 has announced its intention to introduce a new 'powerful and emotive' generation of power units in 2025.
There were a huge amount of topics regarding engines on the agenda for Thursday's F1 commission meeting.
A proposal to freeze engine development from the start of the 2022 season was unanimously approved, all but guaranteeing that Red Bull and AlphaTauri will remain on the grid going forward, running their own engines.
"In a significant development for the sport that reflects the unity and collaborative spirit between the FIA, Formula 1 and the teams, a vote on the freeze of Power Unit development was undertaken during the meeting, and the proposal was unanimously agreed by all teams and Power Unit Manufacturers," the FIA said.
"As such, engine development will be frozen from the start of 2022."
Sign up to the official Formula 1 store and save 10% on your first order!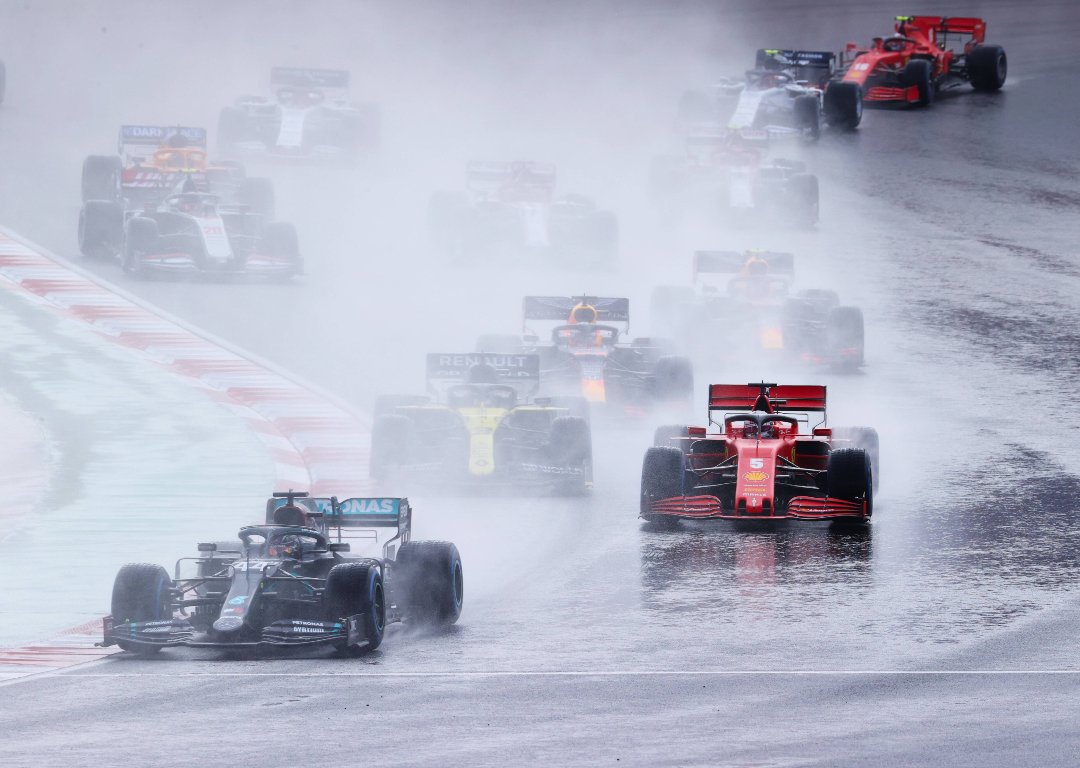 There has previously been talk that in order for all three engine manufacturers – Mercedes, Renault and Ferrari – to agree to such a measure, the new engine regulations would be moved forward a year to 2025, and it has now been confirmed that that is the case.
"The definition of the objectives for the next generation of F1 car and Power Unit is of the utmost importance to the FIA and Formula 1, and together with teams and Power Unit manufacturers, there is strong alignment on the overall goals – particularly the need to reduce cost and reach carbon neutrality," an official statement reads.
Specifically, five key goals were listed in the statement: environmental sustainability and social and automotive relevance; fully sustainable fuel; creating a powerful and emotive Power Unit; significant cost reduction and attractiveness to new Power Unit manufacturers.
As work begins on achieving said goals, the sport has also put together a "high-level working group" consisting of both current and potential engine manufacturers.
It's likely that Audi is a part of this group following reports that the German company is interested in joining the grid as a manufacturer in 2025.
Follow us on Twitter @Planet_F1, like our Facebook page and join us on Instagram!