It's been quite a year for Formula One in 2020. The sport has been ravaged by interruptions due to the global pandemic, but the sport has also shown amazing resilience by still finishing off the races that were originally planned.
As we now turn the bend into 2021, Formula One fans are already making predictions for what we can expect to see for the 2021 season, and there's a lot of juicy news to cover. Some of the news and expectations we will be looking at in this quick piece has also attracted a lot of attention for F1 betting, too.
Of course, there are still uncertainties about what 2021 will hold for Formula One, but then again, there are uncertainties for every single sport right now.
Mainly, these uncertainties are regarding the races that will take place on the initially planned dates, and only time will tell for what occurs. With that said, we will be focusing on the news and rumours that are a little more certain than the racing calendar, so let's get started…
Hamilton to stay at Mercedes
This has been one of the biggest stories of the year, especially now that the 2020 season has reached its conclusion. As many Formula One fans will know, Hamilton hasn't actually signed a new contract with Mercedes as of yet.
But we believe the success he has enjoyed at Mercedes will make it almost certain that he will stay with Mercedes for at least another season. Not only are the F1 cars that these guys produce absolutely phenomenal, but Hamilton is so familiar with how they drive now that he will not want to give this up in a hurry.
In recent days, both Mercedes and Hamilton have been dropping hints that the relationship will continue through the 2021 season too.
But still, Hamilton has not taken it upon himself to sign any paperwork yet! There is still time for things to change on this, but with the first race of the 2021 season scheduled for March, we have a feeling that an announcement will come to fruition shortly after the festive period. And since Hamilton will be going for a record-breaking 8th F1 title, there is just no logic for him to change teams when things have been working so well.
Honda no longer involved in F1 after 2021
No, you didn't read that incorrectly! Honda will sadly be enjoying its last season in Formula One racing next year, as the company has stipulated that it now wants to turn its attention to producing zero-emission vehicles.
And to add to these changes, Honda has also publicly announced that F1 rule changes are making things too expensive for the company to justify remaining in the sport. That's obviously not great news for those that are fans of Honda's performances with the likes of Max Verstappen. But then again, this is also quite exciting, as Honda's current drivers will need to find new partnerships beyond the 2021 season.
It's not just Verstappen that will be finding a new team either, for Honda's other solid driver, Albon, will also be looking elsewhere. With that said, it's Verstappen that is attracting most of the headlines for this subject, as he has clearly been a major rival for Lewis Hamilton over the last year. Many F1 pundits are pouring in opinions and rumours on this matter, with the general consensus being that Verstappen may move to Ferrari or McLaren.
Perez joining Honda for 2021
This is one of the biggest bits of F1 news right now, no doubt about it. Sergio Perez had an amazing season with Racing Point, and he finished the season as the 4th ranked driver in the overall standings.
What's particularly interesting about this one is that he will now join forces with Verstappen at Honda, with these two guys being 3rd and 4th in the F1 standings, respectively. Of course, the two guys ahead of them are Hamilton and Bottas, in 1st and 2nd. This certainly means that the 2021 season will be one of the most competitive we have ever seen, and it won't be a walk in the park for Mercedes, by any means.
And since this will be the final year in which Honda will be competing in Formula One, it's likely that they will really go for it!
Hamilton to break the record for World Titles
Regardless of the outcome for the team that he will be racing with (which will almost certainly be Mercedes), the betting markets are absolutely exploding with punters wagering on Hamilton to break the overall record.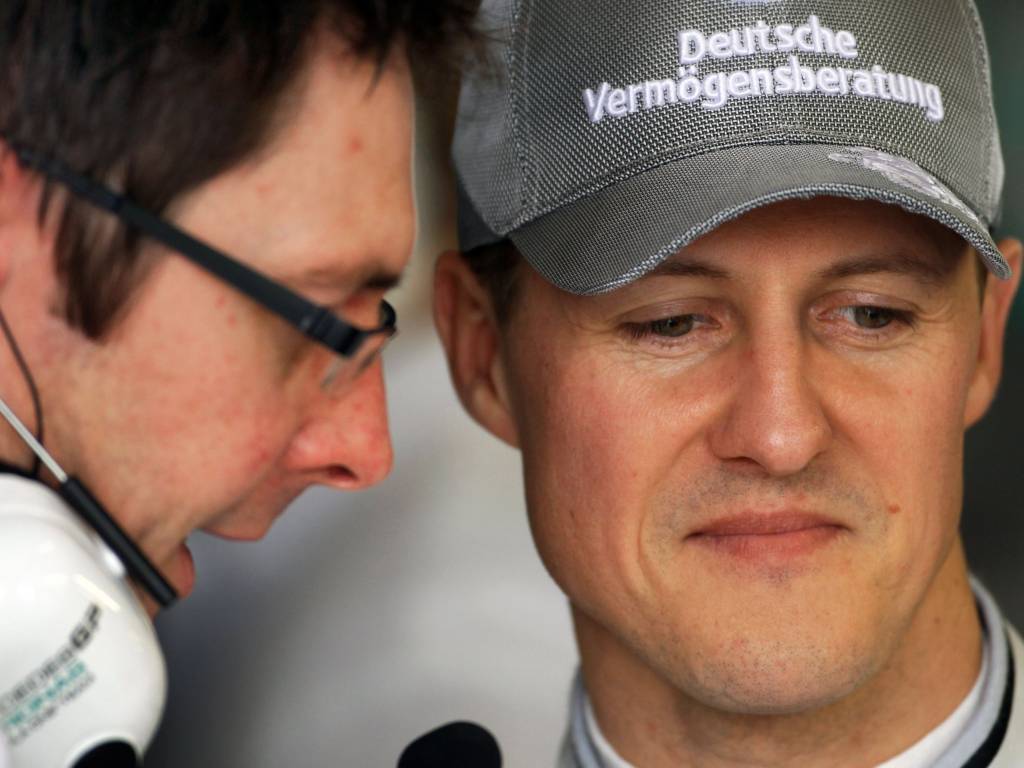 Currently, he is tied with the legendary Michael Schumacher on 7 World Titles, but given the form he has displayed in 2020, there is no reason he cannot break the record next season. When you look at the standings, it's not like Hamilton just scraped his 7th World Title this year – he absolutely obliterated the rest of the field.
He managed to finish in first place an unreal 11 times, and he amassed 100+ points more than his nearest rival – his own teammate, Bottas. When you look at these kinds of statistics, it is clear that Hamilton is in a class of his own in Formula One right now, and unless something drastic changes, he has a great shot at lifting the F1 title again. We will certainly be keeping a keen eye on this one, and we are sure you will be too!