Andretti application approved as Lewis Hamilton talks F1 'love-hate story' – F1 news round-up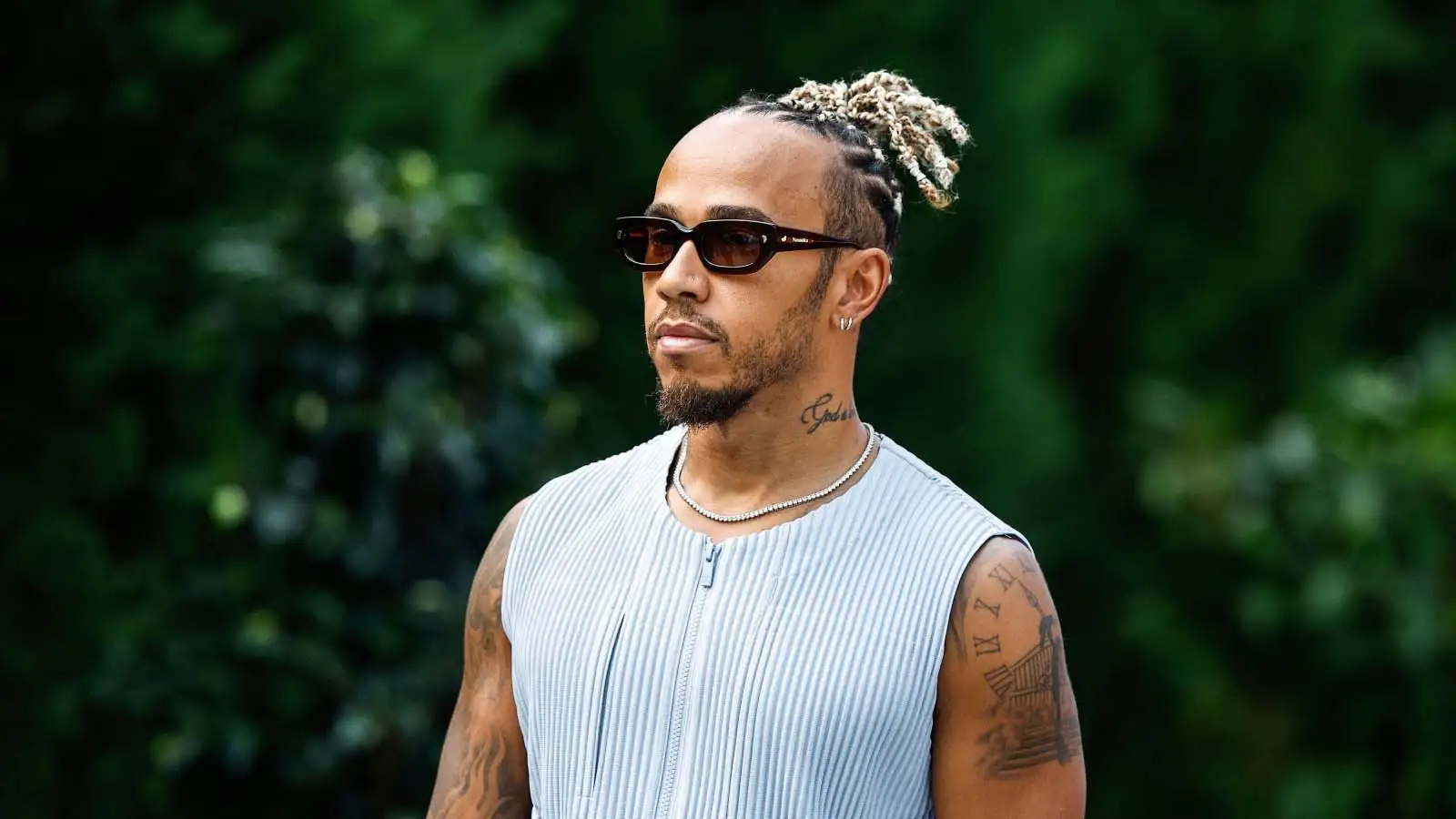 It is Qatar race week everyone! And we kick things off with another busy day full of talking points from the world of Formula 1.
Lewis Hamilton admitted that his relationship with Formula 1 is "love-hate" these days, though battling team-mate George Russell plays a positive role, while Hamilton also offered insight as to why "casual" Ferrari talks have never resulted in a signed deal.
All this and much more, so let us dive into the action…
Andretti F1 application approved by the FIA
The biggest news of the day came as Andretti Formula Racing saw their application to join the F1 grid accepted by the FIA, but that does not mean they are becoming the 11th team just yet.
Andretti, who have secured an engine partnership with General Motors through Cadillac, now face another arguably even bigger hurdle to overcome, as they enter commercial talks with FOM and try to convince Formula 1 officials that they deserve to expand the grid.
The FIA said Andretti's was the only application to meet their demands over joining the grid in future, and they will now move to the next stage of talks over joining the sport.
Potentially exciting times ahead, for those in favour of seeing more F1 cars!
Read more: Andretti receive official FIA approval in huge 11th F1 team milestone
George Russell helps to motivate Lewis Hamilton
The Mercedes pair certainly got their elbows out during Formula 1's most recent outing at Suzuka, but rather than this concerning Mercedes, should they instead be thankful that Russell is bringing the fight to their seven-time World Champion?
Having admitted that he has days now where he does not want to be in the car, Hamilton said that going to battle with Russell helps keep him motivated.
"The duels with my team-mate George also give me the motivation," Hamilton told Blick. "You always have to be wide awake."
Read more: Lewis Hamilton reveals George Russell role in his F1 'love-hate story'
Lewis Hamilton explains reluctance to Ferrari move
In the same interview, Hamilton discussed his past "casual conversations" with Ferrari.
Hamilton has committed his future to Mercedes by signing a fresh deal which runs until the end of F1 2025, but as the delay on that announcement rumbled on, the door opened for speculation linking Hamilton to Ferrari to return.
But, Hamilton's unease over moving to Italy has previously meant that his Ferrari chats never progressed to a formal offer.
"We've had a few casual conversations," said Hamilton. "I know a lot of good people there. But I never felt ready to move to Italy."
Read more: Lewis Hamilton confirms Ferrari talks as reason for snub revealed
PlanetF1.com recommends
F1 2023: Head-to-head qualifying and race stats between team-mates
F1 points all-time rankings: Where do Hamilton, Verstappen and Alonso feature?
Can Max Verstappen beat Lewis Hamilton to title number eight?
The drive to at last claim a record eighth World Championship is also a pivotal factor behind Hamilton's continued commitment to Mercedes and Formula 1, but despite being in prime position on seven titles, could he actually be beaten to the punch?
Formula 1 is now in the era of Max Verstappen, the Red Bull driver closing in on a third World title after a further campaign of dominance, leaving Hamilton and the rest of the chasing pack in his dust.
So, will Verstappen be the one to reach eight before Hamilton gets the chance?
"Eight is a huge amount of distance away," Verstappen's Red Bull boss Christian Horner told Sky Sports News.
"There are not many drivers with more than three [titles]."
Read more: Christian Horner on prospect of Max Verstappen beating Lewis Hamilton to eighth title
Valtteri Bottas-George Russell Mercedes swap under scrutiny
Hamilton previously described Bottas as the best team-mate he has ever had, though it was not enough to prevent Mercedes from promoting their academy graduate Russell into their line-up for 2022.
However, F1 pundit Peter Windsor has questioned that decision, believing all Mercedes have done is destabilise their team.
"If you've got Lewis, you don't actually need George. If you've got George, you don't need Lewis," said Windsor when appearing on his own YouTube stream.
"It's an imbalanced team, always has been, always will be, and that is the problem with it."
Read more: Mercedes decision to replace Valtteri Bottas with George Russell under scrutiny