Lewis Hamilton speaks out on latest punishment as 'Mad Max' returns – F1 news round-up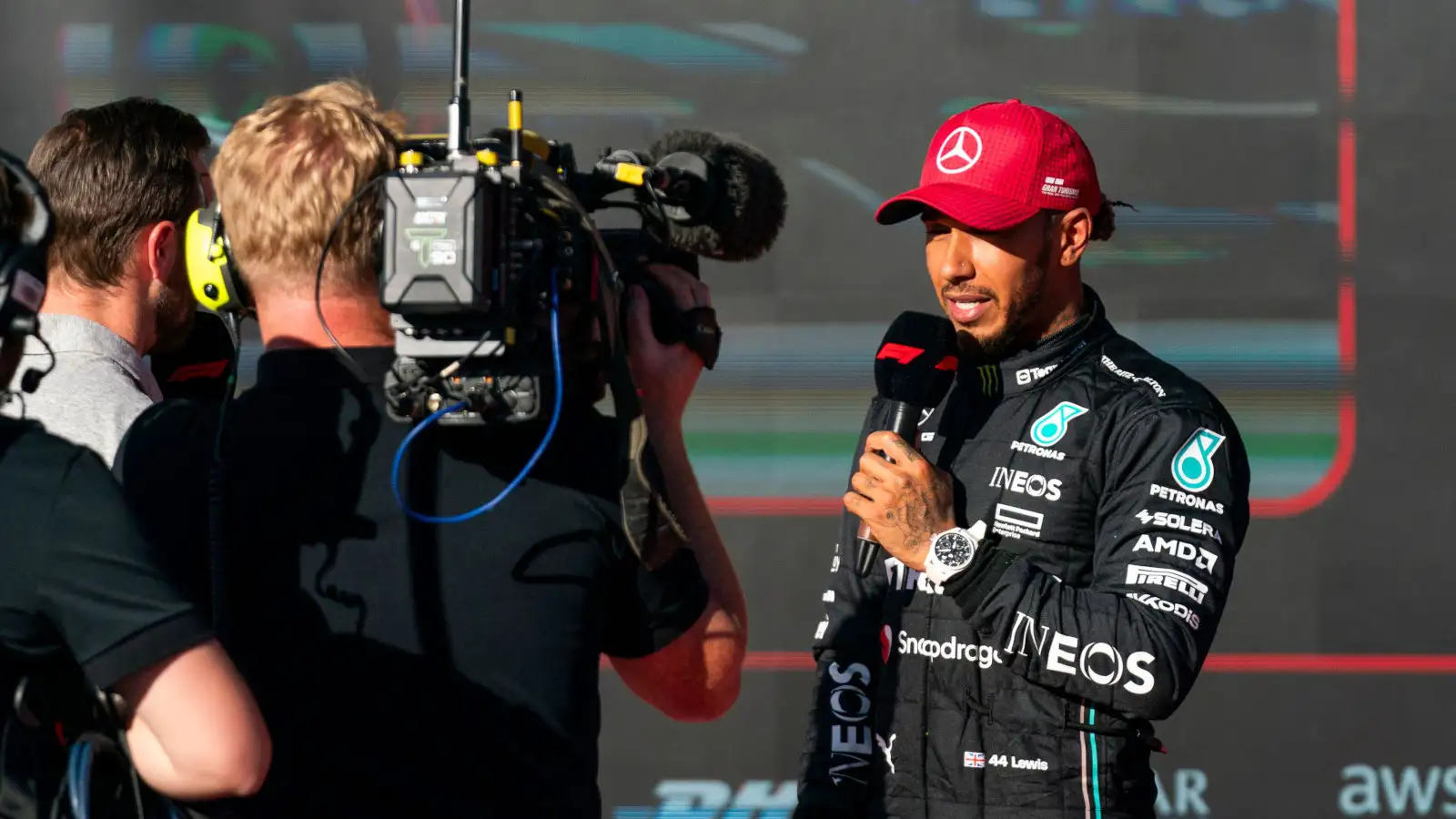 Lewis Hamilton and Charles Leclerc being disqualified from the US Grand Prix remains the talk of the town in Monday's selection of F1 news, with a sprinkling of opinion from elsewhere about events from Austin.
Both drivers tried to make light of the situation (as best they could, no doubt hurting from a technicality ending their race early), but that will have stung – and one can only imagine the feelings Hamilton would have had if he managed to overhaul Max Verstappen for a P1 finish on the road.
But that's all ifs, buts and maybes for now, so let's dive into Monday's biggest headlines.
Lewis Hamilton addresses US Grand Prix disqualification
Hamilton clawed his way back to within two seconds of Verstappen at the chequered flag on Sunday, but was soon kicked out of the race along with Leclerc for excessive plank wear on the floor of their cars.
But in being as diplomatic as possible, he felt Mercedes still made significant steps forward.
"It is of course disappointing to be disqualified post-race, but that doesn't take away from the progress we've made this weekend," Hamilton said.
"We had good pace and I was feeling great in the car. It was tough racing those around me as they were so quick, but we can be happy with many things.
"I feel positive as we're moving forward, even if reflecting on it we could have possibly won."
Read more: Lewis Hamilton and Toto Wolff break silence on United States GP disqualification
Helmut Marko details causes behind brake issues that caused 'Mad Max' radio messages
Max Verstappen was not best pleased with race engineer Gianpiero Lambiase on Sunday, with multiple expletive-laden messages for him interrupting the Red Bull driver in braking zones – as well as Verstappen unloading his frustration about a braking issue that plagued his race.
He dubbed the brakes a "piece of s***" compared to how they felt during Saturday's running, revealing later on he had to adapt how he drove to get around the problems he was facing.
Having sworn his way around the Circuit of The Americas and to victory on Sunday, Red Bull motorsport advisor Marko revealed what caused the problems for the Dutchman.
"We changed the brake pads and somehow something got stuck there," Marko told Sky Deutschland.
"He didn't have the right feeling. It was incredibly difficult for him to drive at the limit."
Read more: Helmut Marko reveals cause of Max Verstappen's 'piece of sh*t' brake issue
Hamilton and Leclerc join forces for tongue-in-cheek Instagram post
Addressing their disqualification, Lewis Hamilton shared a photo to his Instagram account of him and Charles Leclerc sat alongside each other looking somewhat stony-faced.
The caption? A simple: 'mood.'
As it was a collaborative post, it also shows up on Leclerc's feed, as the Mercedes and Ferrari drivers agree on the frustration they feel. At least they're seeing a (sort of) bright side.
Read more: Lewis Hamilton shows his true feelings with Instagram 'mood' post
Lando Norris aims cheeky dig at Aston Martin as McLaren pass in Constructors'
Now that McLaren are ahead of Aston Martin in the Constructors' Championship, Lando Norris was asked about it – and he said the Silverstone-based team's upgrades have seemingly had the opposite to the desired effect this season, while McLaren have surged forward.
"I feel like we're in a good rhythm," Norris said. "It's been clear that Aston are just, I don't know, they seem to have made the car slower and slower with every upgrade that they brought.
"I mean, they were racing Red Bull at the beginning of the year and I don't know where they finished today but they were out in Q1 and they've been struggling.
"So I don't know what their issues are but they were very strong. They had a lot of points in the first half of the season. Second half they've been struggling.
"So for us, it's vice versa."
Read more: Lando Norris delivers Aston Martin dig as McLaren sail past in Constructors' standings
Martin Brundle asks FIA question after disqualifications
With two of the four cars who had their post-race scrutineering fail in Austin based on plank where, given the failure rate involved, Martin Brundle wonders if the FIA should have stepped in at that point and conducted the test on more cars, even though a huge amount of tests already take place elsewhere on other cars.
"If 50 per cent of the tested cars failed, then shouldn't all the finishers have been checked? The answer must surely be yes," Brundle wrote in his post-race Sky Sports column.
"It must be said that the FIA checks pre and post race are beyond comprehensive. The published list includes over 50 separate and detailed checks mostly on all classified finishers, and a few on randomly selected cars."
Read more: Martin Brundle has 'big question' for FIA after Hamilton, Leclerc disqualifications