F1 should not be platform for 'private personal agenda' says FIA boss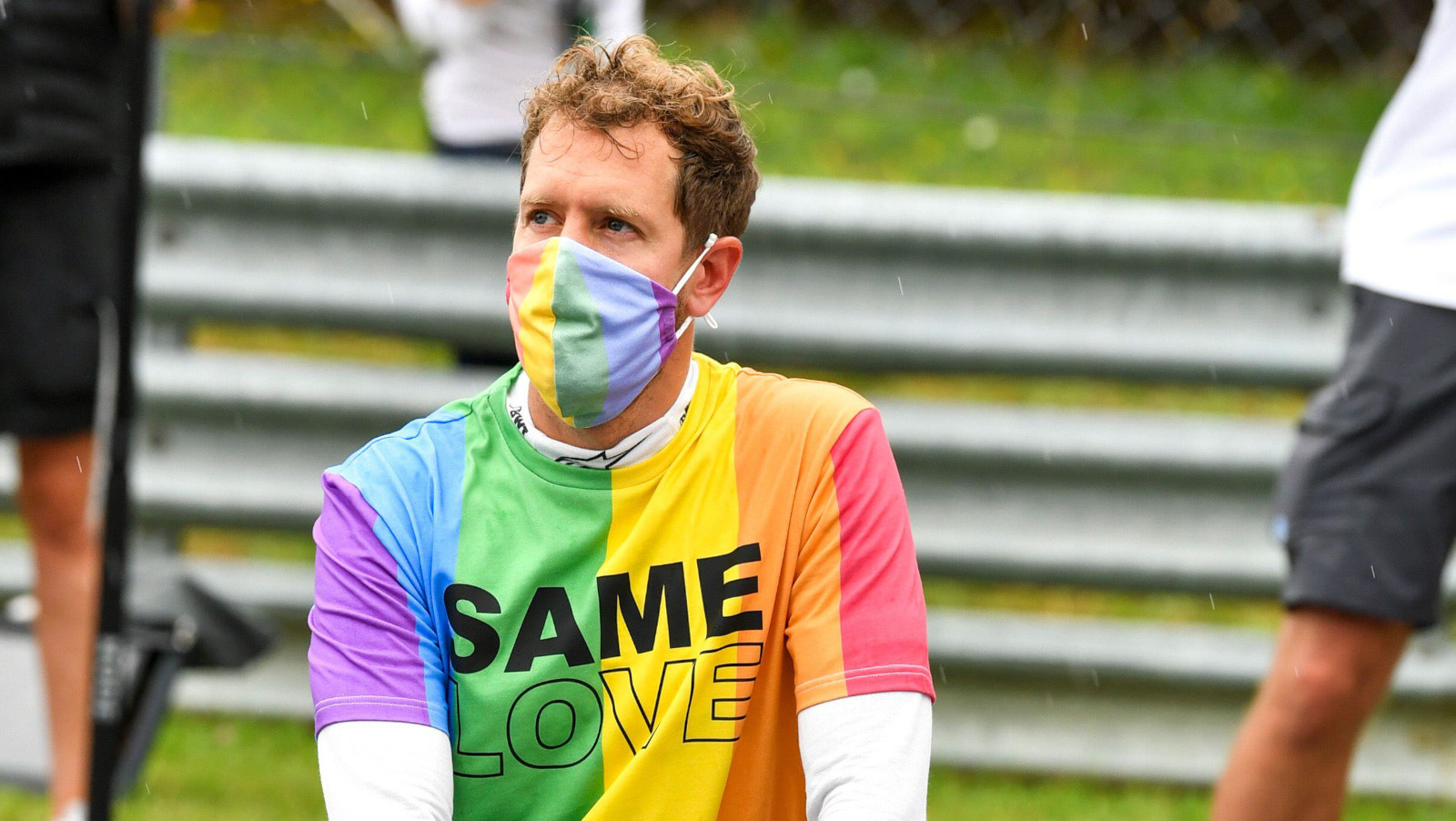 The FIA president Mohammed Ben Sulayem has defended the controversial banning of any political or religious statements made by drivers.
The sport's governing body announced in late December 2022 that moving forward all drivers would need to seek approval from them to display any kind of message or to speak out on matters of interest to them on political or religious grounds.
Frequently throughout the 2022 season, drivers like Sebastian Vettel and Lewis Hamilton spoke up in regards to issues such as racism, human rights and climate change.
Not only did they ban so-called political statements but also religious ones, which raises questions as to how they will police it, given Pierre Gasly says a prayer before getting in the car and Sergio Perez has images of Pope St John Paul II and Our Lady of Guadalupe (patron of Mexico) in his car.
After significant criticism, Ben Sulayem has sought to defend the FIA's new ruling while speaking to reporters at the Dakar Rally, saying that the sport should not be "a platform for private personal agenda."
"We are concerned with building bridges," Ben Sulayem said of the sport, which this season will race in three countries where homosexuality is illegal.
"You can use sport for peace reasons, but one thing we don't want is to have the FIA as a platform for private personal agenda. We will divert from the sport.
"What does the driver do best? Driving. They are so good at it, and they make the business, they make the show, they are the stars. Nobody is stopping them.
PlanetF1.com recommends
Battle lines are drawn as F1 and the FIA brace for civil war over Andretti entry
Ranked: The best and worst F1 tracks on the F1 2023 calendar
Five key questions facing Frédéric Vasseur as new Ferrari team boss
"There are other platforms to express what they want. Everybody has this and they are most welcome to go through the process of the FIA, to go through that."
It is not the first time that the FIA has sought to cut down on drivers' free speech, having previously banned the wearing of T-shirts on the podium.
Ben Sulayem has insisted that the FIA should remain neutral on all matters, a comment he made just days after expressing concern over opposition to Andretti's F1 bid on his Twitter account.
The 61-year-old Emirati said the FIA was not "shutting down" drivers but instead trying to "improve and clean up" the sport.
"I have my own personal things, okay, but it doesn't mean I will use the FIA to do it," he said.
"The FIA should be neutral, I believe. We need the superstars to make the sport.
"If there is anything, you take the permission. If not, if they make any other mistake, it's like speeding in the pit lane. If you do it, it's very clear what you get."
Speeding in the pit lane brings with it a fine of €100 per kilometre per hour crossed, it remains to be seen if the FIA will deploy such fines for unapproved messages.