F1 reacts to Helmut Marko comments as Alonso warns Vettel – F1 news roundup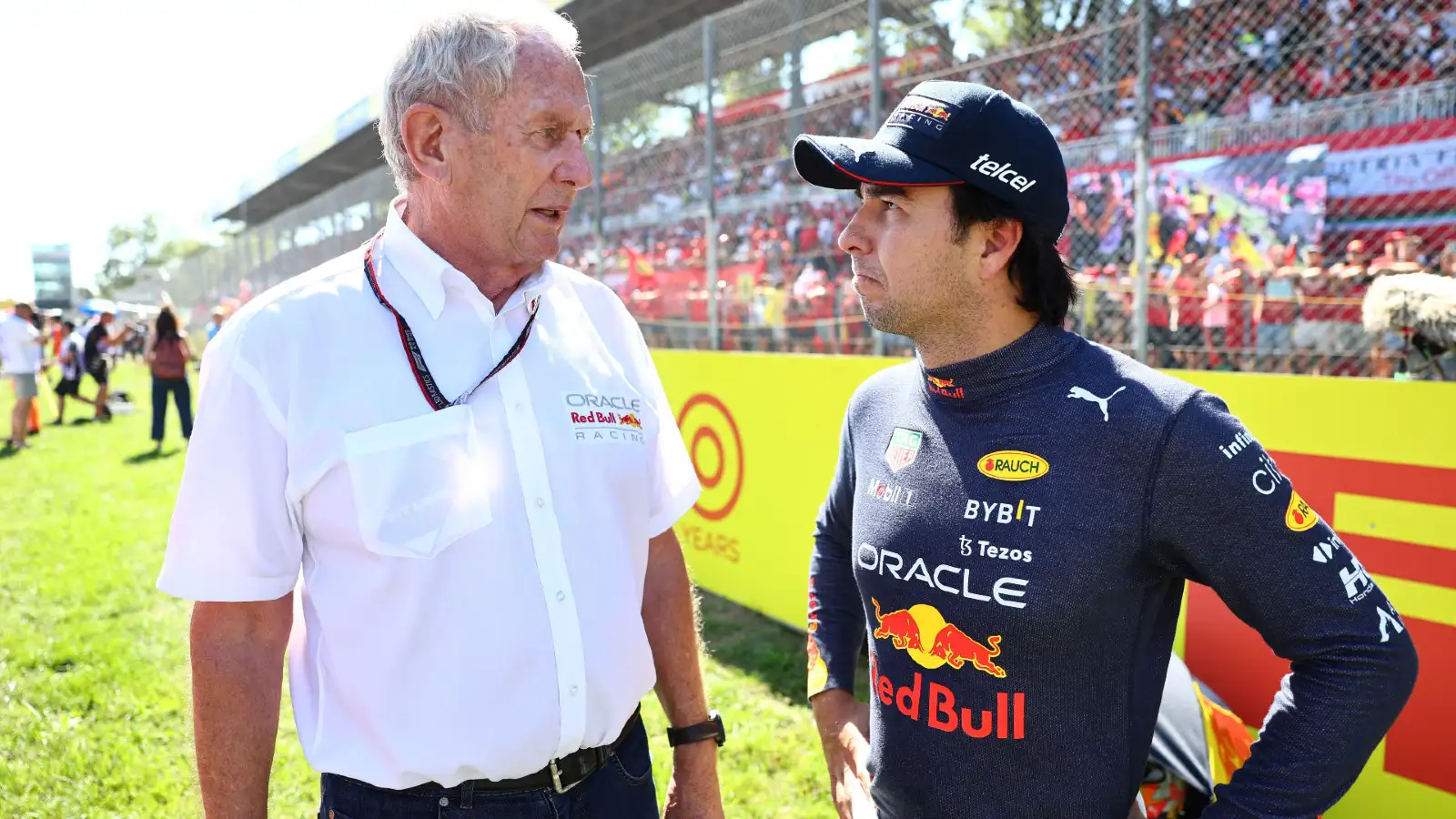 As Formula 1 descended on the Marina Bay Circuit, the drivers were put in front of the media to pass verdict on the sport's biggest topics.
Unsurprisingly it was the words of Helmut Marko that was the main talking point with Lewis Hamilton criticising the Red Bull senior advisor.
Elsewhere, Fernando Alonso provided a warning to Sebastian Vettel that an F1 comeback may be more challenging than he thinks.
F1 reacts to Helmut Marko's xenophobic Sergio Perez comments
During the two-week break between races, Marko was forced to apologise after making a xenophobic comment against Sergio Perez.
As is often the case, Hamilton was the most vocal stating that it was "totally unacceptable."
"Whilst we say there's no room for any type of discrimination within this sport, which there should be no room for, to have leaders, people in his position, making comments like this, is not good for us moving forward," Hamilton told Sky Sports F1.
"So I think it just highlights for us the work that still needs to be done. There are a lot of people in the background that really are trying to combat these sorts of things, but it's hard to manoeuvre when you have people that are at the top, if there are people in the top that have those sort of mindsets that just stop us from progressing.
"Yeah, I'm not surprised to be honest."
Read more: Lewis Hamilton slams Helmut Marko over 'totally unacceptable' Sergio Perez slur
Hamilton was not the only one to comment on the matter with Perez revealing the two had spoken about it in private.
"I had a private conversation with him. He did apologise and that, to me, was the main thing," Perez said.
"Basically, we move on, I have a personal relationship with him. and I think you can always have those feelings when you have that sort of talk – knowing the person helps a lot, because I know he doesn't mean it that way.
"I took his apology, because I know, from the personal relationships that we've had, that he doesn't mean it that way."
Read more: Sergio Perez opens up on face-to-face meeting with Helmut Marko after controversial comments
Max Verstappen meanwhile said the matter was closed and it was time to move on.
"I don't think I'm the right person to educate Helmut, but I think he quickly realised what he said and he apologised for it," the Dutchman said.
"And for me, then it's done. When people realise they made a mistake and they correct it, for me you move forward – and that's also exactly what we do as a team."
Read more: Max Verstappen weighs in on Sergio Perez, Helmut Marko controversy
Max Verstappen takes aim at Toto Wolff comments
Verstappen was a little more forthright when it came to comments made by Toto Wolff following the Italian Grand Prix.
An unusually unsportsmanlike Wolff suggested Verstappen's record of 10 victories in a row was only for Wikipedia to which the Red Bull driver responded by saying Wolff should focus on his own team.
"I'm not disappointed in that, but they had a pretty s*** race so probably he was still pissed off with their performance," Verstappen told the media.
"He almost sounds like he's an employee of our team sometimes, you know? But no, luckily not."
Fernando Alonso warns Sebastian Vettel over F1 comeback
Away from Red Bull and Mercedes, Aston Martin's Fernando Alonso was asked about comments from Sebastian Vettel half-suggesting an F1 comeback could happen in the future but the Spaniard was quick to remind his old friend it may not be as easy as he thinks.
"I was not in the interview or in the conversation, so sometimes we read the headline and you don't know exactly what it comes from and what is the tone of the answers," Alonso said.
"So it's up to him, obviously, if he thinks about [it]. As I said when Daniel came back, it is a challenge. It cannot be underestimated going back to F1.
"It could be a challenge, for sure."
Read more: Fernando Alonso sends warning to Sebastian Vettel about potential F1 comeback