F1 reserve drivers: Which drivers are on standby for the 10 F1 teams in 2023?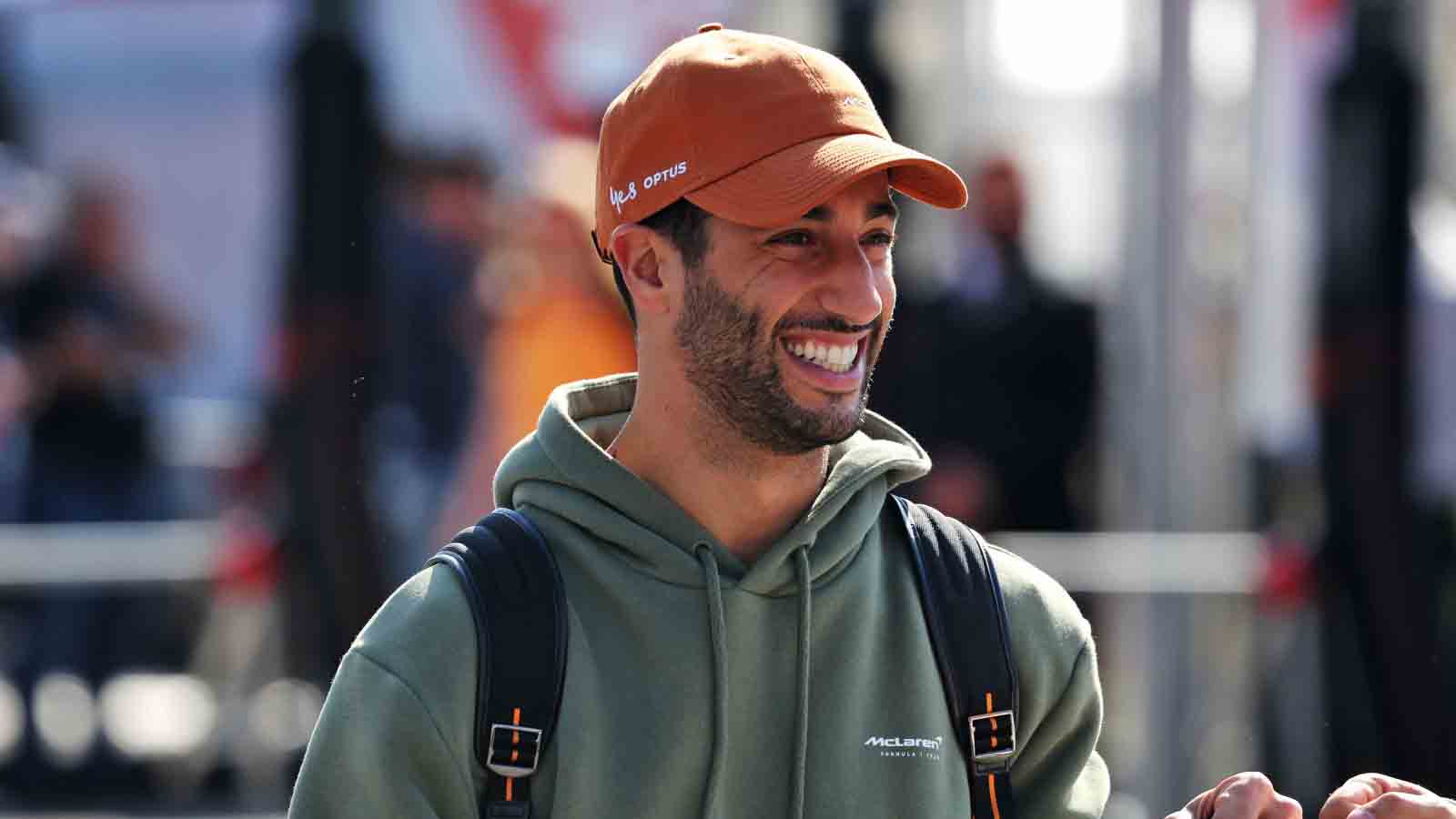 While plenty of eyes are on the two main drivers, there are many others that make up a Formula 1 team with some famous faces amongst them.
As we saw in 2022 with Sebastian Vettel's COVID bout at the start of the season, as well as Alex Albon's struggles with appendicitis that led to Nyck de Vries' stunning debut in the sport, sometimes two drivers are just not enough, which is where reserve and test drivers come in.
While the terms sound quite similar, they are actually quite different in the role the driver is expected to take. Reserve drivers will be at the track every race in case of the main drivers becoming unavailable while test drivers spend most of their time in the simulator helping to develop and improve the car.
Teams are also very fluid with not only how they label their drivers, but also which team they race for. Often customer teams, such as Haas and Aston Martin, will borrow the services of their engine supplier's driver hence why we saw Mercedes' De Vries drive in the Mercedes-powered Williams in 2022.
With some familiar faces and other less-known ones in mind, here are all the reserve and test drivers confirmed to be taking part in the 2023 season:
Red Bull
While the famous face of Daniel Ricciardo has rejoined his former team, just how much fans will get to see of that face in the paddock remains to be seen.
The Australian has been hired as the team's third driver but team boss Christian Horner revealed he will only fulfill the reserve role at select races in 2023. He will also do promotional events and spend time in the simulator helping Max Verstappen and Sergio Perez.
In the absence of the Honey Badger, Red Bull have delved into their academy with Liam Lawson, Dennis Hauger, and Zane Maloney all listed as reserve drivers. Rudy van Buren is down as the official simulator test and development driver.
Reserve drivers: Liam Lawson, Dennis Hauger and Zane Maloney
Third driver: Daniel Ricciardo
Simulator test and development driver: Rudy van Buren
Ferrari
Antonio Giovinazzi has been kept on in his reserve role despite being linked with a move to customer team Haas. The Italian has been in the job since he was dropped from Alfa Romeo in 2021 and combined it with his Formula E duties last season.
As part of his agreement with Ferrari, Giovinazzi was also on hand to provide the same role for customer teams Haas and Alfa Romeo in 2022.
Ferrari Driver Academy member Robert Shwartzman will fulfill the role of test driver having completed some F1 sessions for both Ferrari and Haas last season.
Reserve driver: Antonio Giovinazzi
Test driver: Robert Shwartzman
Mercedes
With Nyck de Vries off to a full-time race seat at AlphaTauri, Mercedes opted to bring in Mick Schumacher as their reserve driver, marking a return of the Schumacher name to the Silver Arrows for the first time since 2012.
As well as De Vries, Mercedes also used Stoffel Vandoorne in a similar role but he has since moved to Aston Martin.
Reserve driver: Mick Schumacher
Alpine
Alpine have yet to name their reserve driver following Oscar Piastri's move to McLaren. Fellow Australian Jack Doohan currently looks like the leading candidate.
McLaren
The link between McLaren's F1 and IndyCar exploits looks as strong as it has ever been with Alex Palou set to perform reserve driver duties for the team.
McLaren will also use the services of Will Stevens and Oliver Turvey as test and development drivers with the two spending most of their time in the simulator.
Reserve driver: Alex Palou
Test and development driver: Oliver Turvey and Will Stevens
Alfa Romeo
Alfa had previously used Ferrari's reserve driver but announced in October 2022 that Sauber Academy member Theo Pourchaire would fill the role for the 2023 season.
The Frenchman has been with Sauber since 2019 and made his F1 session debut at the 2022 United States Grand Prix in the place of Valtteri Bottas.
Reserve driver: Theo Pourchaire
Aston Martin
Aston Martin announced Felipe Drugovich as their reserve driver alongside their new driver development programme with the Formula 2 champion becoming the first member. He will be with the team at a number of grands prix in 2023 in order to give him experience and perhaps to prepare the team for life post-Fernando Alonso.
As well as Drugovich, Aston Martin have brought in Stoffel Vandoorne from Mercedes with the Formula E champion set to be a test and reserve driver for 2023.
Test and reserve driver: Stoffel Vandoorne
Reserve driver: Felipe Drugovich
Haas
Haas have confirmed that long-term reserve and development driver Pietro Fittipaldi will stay on as their reserve driver for 2023. The Brazilian had the chance to test the 2022 car on several occasions, including pre-season testing, two first practice sessions, and the post-season test in Abu Dhabi.
Fittipaldi made it very clear how much he enjoyed the handling of the new machinery, with Haas suitably impressed by his adjustment to the ground-effect cars – he's been rewarded with a new contract to dovetail with his LMP2 racing campaign in WEC and IMSA.
26-year-old Pietro, grandson of two-time F1 World Champion Emerson, will 'play an operational role on-track throughout the season' as well as 'supporting the team with commercial and digital duties off-track'.
Reserve driver: Pietro Fittipaldi
AlphaTauri
AlphaTauri will be sharing the resources of their sister team Red Bull so expect to see Liam Lawson, Dennis Hauger and Zane Maloney in the Italian team's garage at various stages over the season.
Reserve drivers: Liam Lawson, Dennis Hauger, and Zane Maloney
Williams
It is all change at Williams with team boss Jost Capito heading out the door while Logan Sargeant went from test driver to full-time driver, but one thing that has not yet been announced is who will be test or reserve driver in 2023.
In previous years, Williams have used the pool of Mercedes drivers such as Nyck de Vries in Monza.
Read more: F1 2023 calendar – Car launch dates, pre-season testing, TV schedule