F1 announces road repaving schedule ahead of inaugural Las Vegas Grand Prix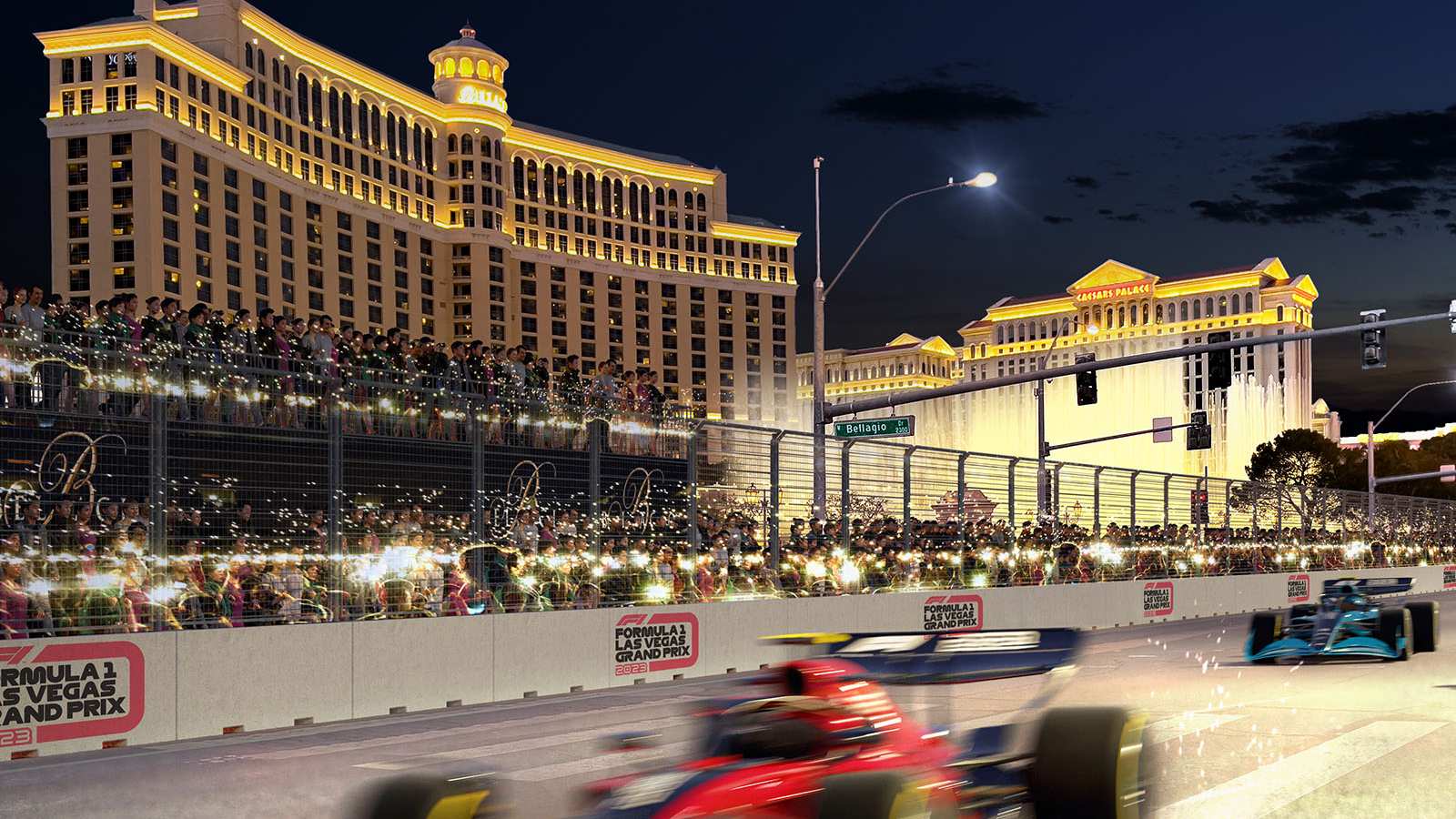 Formula 1 has detailed when Las Vegas residents can expect their roads to be resurfaced ahead of the Las Vegas Grand Prix.
The trip to Sin City is still someway off with the race scheduled for the penultimate grand prix of the year but already excitement is building for the event.
While work continues to build the 300,000-square-foot, four-story paddock facility, attention must also be paid to the track itself with the drivers set to race down the Strip before turning left up Harmon Avenue.
Just as Monaco has begun to do this week, Las Vegas will resurface the roads to ensure they are in perfect condition ahead of the race.
Speaking at Tuesday's Las Vegas Convention and Visitors Authority Board meeting, F1 detailed their project which will begin in April and run through until August.
The first stretch of road to be worked on is Sands Avenue from April 2 to April 7 and next is the Las Vegas Boulevard from April 9 to May 19.
After that, Harmon Avenue will be repaved from May 22 to May 26 before Koval Lane between June 11 and June 16.
The area around the paddock site will be repaved June 19 through June 30 and the area around the MSG Sphere site will be repaved August 21 to August 25.
PlanetF1 recommends
Lando Norris reveals details of Formula 1 drivers' WhatsApp group
Does the F1 calendar really need a London Grand Prix anyway?
Christian Horner's sign of regret with Pierre Gasly and Alex Albon's Red Bull promotions
F1 has high hopes for the event, telling PlanetF1.com last year that they believed it will "rival the Super Bowl."
"I think the investment in the US speaks for itself," she said. "COTA is incredibly important and they've set the foundation," Emily Prazer, former head of commercial development at F1 and now chief commercial officer of the Las Vegas Grand Prix, said.
"Then you've got Miami and partnering with the [NFL team Miami] Dolphins was such a significant fork in the ground
"If you've got Texas and the East Coast, then we have to do something on the West Coast and Vegas is just the city to do it. I don't think that you could ask for three better locations in America to have three races."
"You have American owners that consistently tell you that they want to rival the Super Bowl and I think this is the event that will rival the Super Bowl.
"We're planning a massive 45,000 person fan festival event. We're working with the casinos to do watch parties.
"The idea is, between now and November 2023, the sole focus is putting on the best race in the world and making sure that we don't let the ball slip on that."
Full repaving dates
April 2 – April 7: Sands Avenue
April 9 – May 19: Las Vegas Boulevard
May 22 – May 26: Harmon Avenue
June 11 to June 16: Koval Lane
June 19 – June 30: The area around the paddock site
August 21 to August 25: The area around the MSG Sphere site