F1 rumour: Just a matter of time before Mattia Binotto leaves Ferrari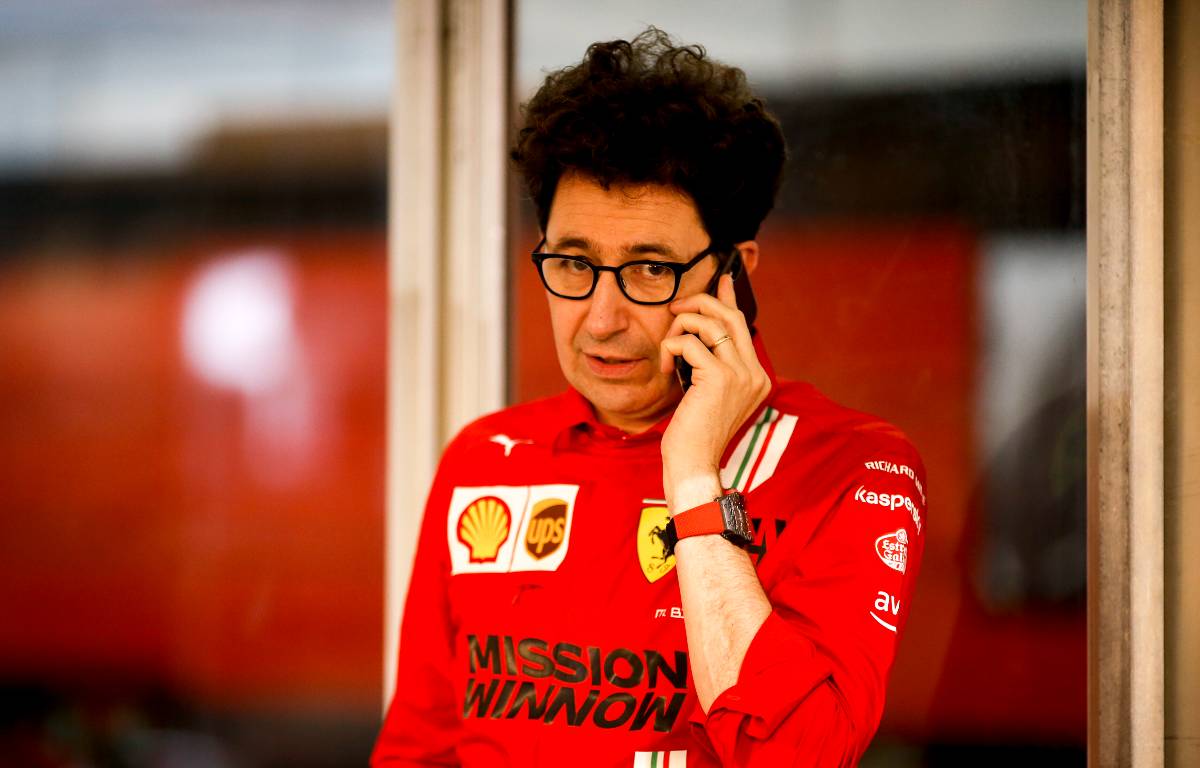 The rumours that Ferrari have decided to part company with team boss Mattia Binotto are refusing to go away, with Corriere dello Sport reporting 'it is a matter of hours' before it is all done and dusted.
After a season of gaffes and missed opportunities at Ferrari, there has been an increasing amount of pressure on the Scuderia to start making personnel changes to try and address the latest slump.
Recently, it was Binotto who was back in the firing line with Gazzetta dello Sport reporting that Alfa Romeo chief Frederic Vasseur was being lined up to replace him next season.
That reported was strongly denied by Ferrari but, when Binotto was asked about his future by PlanetF1 during the season finale in Abu Dhabi, he could not categorically state that he would be the person to lead the team again in 2023.
"Obviously, it is not down to me to decide," he said, when asked by PlanetF1 in the Abu Dhabi Grand Prix press conference.
"But I'm pretty relaxed. The reason why I'm relaxed is that I will always have open, frank and constructive discussions with my bosses, [Ferrari] chairman [John Elkann] – not only in the short term, but the medium and the long term.
"More than that, I think if I look back at the season, yes there are a few ups and downs. We are not today the fastest car on the track, but I think we achieved our main objective, which was to be back – to be competitive in the era of the 2022 cars.
"If I look at the way we started the season, no-one would have ever imagined Ferrari to be so fast at the start of the season.
"That is proof the team has worked very well through difficult moments in 2020/21. We remained united. I think it's a team which is not only working well, but has proved to be capable. There are still a lot of things that need to progress. Weaknesses have been shown.
"But I'm pretty sure that, as we did in the past, we will review and try to address them. The team back at the factory will focus on 2023, try to improve.
Now the Italian media are continuing to double down on the feeling that Binotto's time with Ferrari is up.
Corriere dello Sport's report claims the final finishing touches to an exit agreement are just 'hours away', citing that this leak of information has come from a source linked to within Charles Leclerc's entourage.
The report also states that the main reason for the departure is an increasingly cold relationship with Ferrari president John Elkann, who no longer trusts that Binotto is the right man for the job.
Alfa Romeo's Vasseur is still the only clear stand-out candidate to replace Binotto at this stage, the report adds, as McLaren's Andreas Seidl is believed to have already turned down the role.
Read more: Mattia Binotto gives Ferrari a 7.5/8 for their 2022 season