F1 rumours: Early details emerge on Ferrari and Red Bull 2023 cars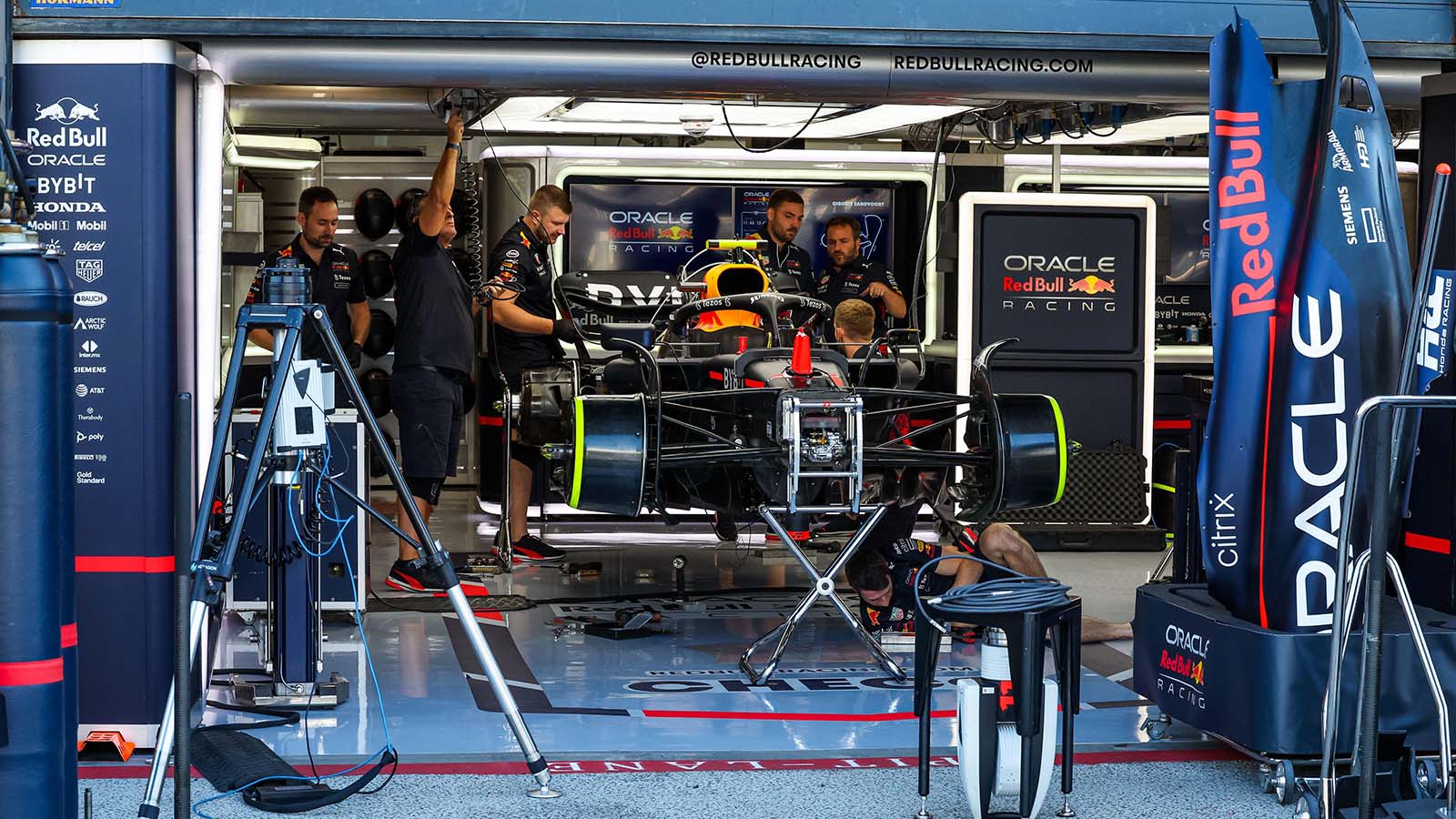 The Red Bull RB19 is reportedly set to be a leaner machine as Max Verstappen and Sergio Perez look to keep the titles in Milton Keynes this year.
As Formula 1 begins to reawaken from its winter slumber, little nuggets of information surrounding the F1 2023 cars are starting to be unearthed.
AlphaTauri, Aston Martin and Ferrari are the first to announce their launch plans for the new campaign, but we are still patiently waiting for the likes of Mercedes and Red Bull to reveal their respective schedules.
But, just to whet our appetites a little more, respected Italian publication La Gazzetta dello Sport believe they have some early pointers on the F1 2023 cars themselves, especially those expected to fight at the sharp end of the grid this upcoming season.
In a technical report on the as-yet-unnamed Ferrari car – simply known as Project 675 at the moment – the Scuderia are producing a car that will be an evolution and not a revolution of the F1-75, which showcased immense quality despite the car being overshadowed by plethora of Ferrari mistakes that ultimately saw their early World Championship bid left in tatters.
La Gazzetta dello Sport are of the opinion that Ferrari's 2023 car will be narrower due to an 'aerodynamic concept that will be largely different' and innovations such as a new gearbox will 'be more capable of increasing the competitiveness of the car'. The report also mentions Ferrari will be able to unlock another 30 horsepower from their power unit.
As for the Red Bull car, widely expected to be called the RB19, author Paolo Filisetti disclosed that the car is set to be 3kg lighter than its dominant F1 2022 predecessor.
He added: 'The gearbox, thanks to a different placement of the suspension elements, will present a lower narrowing, increasing the section of the Venturi channels.
'The layout of the sides will maintain strong points of contact with the 2022 car, but will be characterised by a refinement of the 'double bottom'.'
Rumours of a lighter Red Bull chassis are certainly not new as, during the F1 2022 season, there appeared to be a plan to introduce one in the second half of the campaign.
In August of 2022, Auto Motor und Sport reported a leaner Red Bull chassis was set to undergo crash tests ahead of a possible introduction for the final six races of the season.
Max Verstappen also revealed to the press at the time that a lighter car was on the agenda, but Red Bull boss Christian Horner later denied that was the case.
"Well I don't know where these rumours permeate from," he told Sky Sports F1 last September. "But no, there's no plans to introduce a lighter chassis. So you know, we keep going. We're in good shape."
And perhaps it was because of that "good shape" and Red Bull cantering to both World Championship titles, that there were in a luxury position of being able to push back some of their bigger plans and spend more time on the development phase.
Red Bull, mainly through the words of Dr Helmut Marko, made no secret of the fact that weight issues were playing a big role in preventing the team from unlocking further potential.
He recently told Auto Motor und Sport about the issues with the RB18: "The main problem was being overweight. We're still a little over it now."
Maybe not for much longer…
Read next: Toto Wolff reveals Mercedes W14 design will be 'full of surprises'