F1 rumours: Ferrari fight for P2 now with Red Bull esque-sidepods coming in F1 2024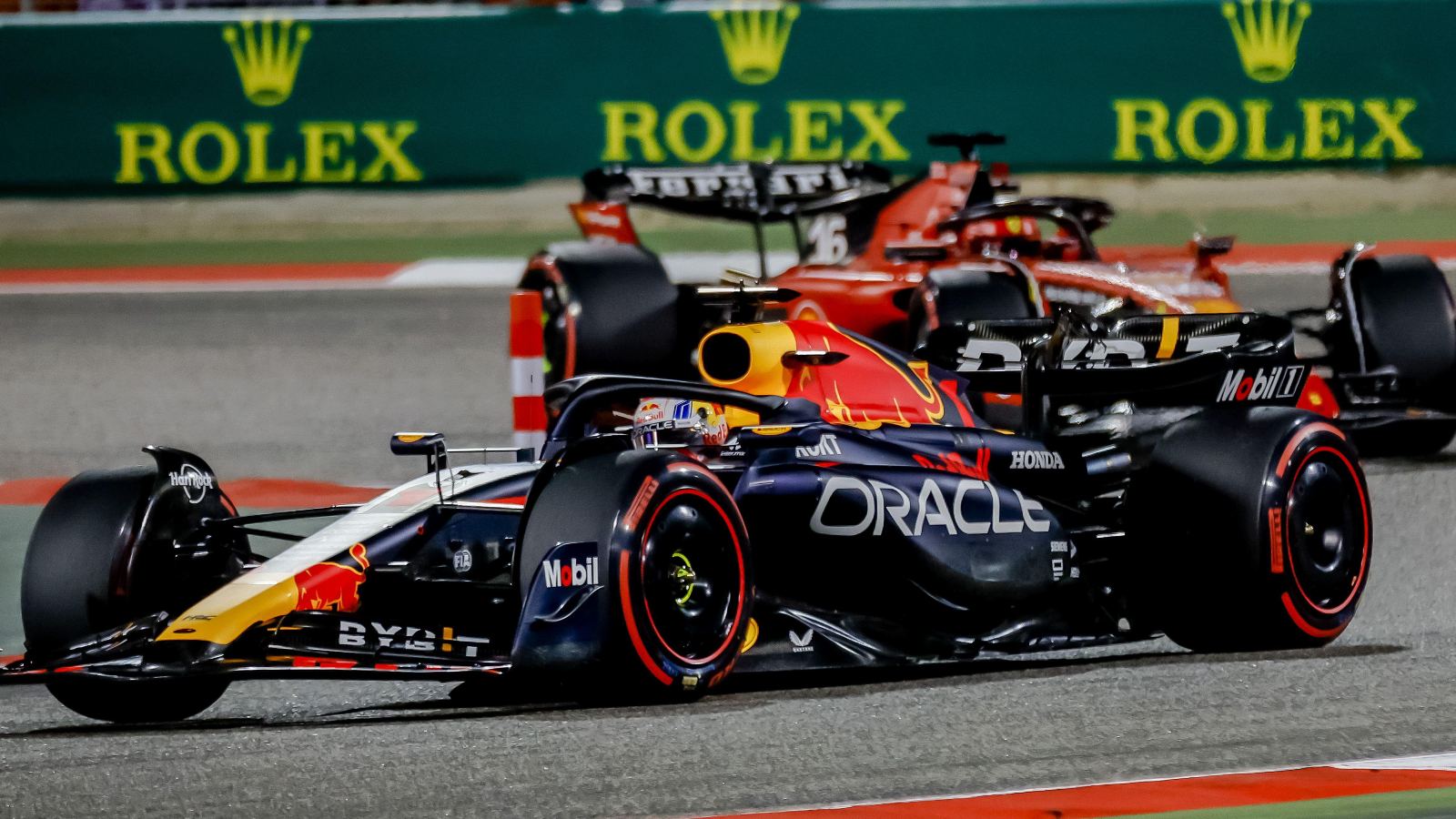 Ferrari have reportedly resigned themselves to P2 being the best they can manage in the F1 2023 standings, before then following the Red Bull approach for next season.
After Ferrari had led the Championship standings in the early stages of last season, it seemed almost impossible to imagine that it would be Red Bull who would go onto dominate, claiming 17 of the 22 grand prix wins on offer in 2022.
Errors from Ferrari initially accounted for much of Red Bull's gains, before especially in the second-half of the season, Red Bull developed a clear advantage in race pace as Ferrari struggled to control their issues with excessive tyre wear.
Hopes were high at Maranello though that the team could regroup over the winter and come back for F1 2023 with an even stronger challenger, one "unprecedented in terms of speed" the CEO Benedetto Vigna even teased.
However, if any F1 2023 challenger is worthy of that title right now, then it is the Red Bull RB19 which has been simply untouchable in the opening rounds as the team claimed pole in Bahrain and Saudi Arabia, as well as a pair of one-two finishes.
For Ferrari meanwhile, P4 for Carlos Sainz in Bahrain is their best result so far, while the Spaniard crossed the line P6 in Jeddah ahead of team-mate Charles Leclerc.
It was a decent recovery from Leclerc who dropped from P2 to P12 after taking a third new Control Electronics of the season already, but in race trim Ferrari were way adrift of Red Bull and slower than Aston Martin and Mercedes too.
Therefore, according to a report by Motorsport.com Italy, Ferrari have set the target of becoming the second-fastest team in F1 2023 behind Red Bull, with an SF-23 which while not running as low as the wind tunnel and simulator suggested it could, is still a challenger that Ferrari are not going to give up on.
Likened to a "grasshopper" in the report due to its "sudden pressure drops" which are accelerating tyre wear, Ferrari nonetheless are reportedly going to continue upgrading the SF-23 in pursuit of that P2 spot, before they then apparently take a page out of the dominant Red Bull's book.
The report states that for F1 2024, Ferrari will look to move away from its unique 'bathtub' style sidepod concept and instead follow a design more closely resembling the Red Bull sidepods.
If this comes to pass, then it is rather easy to see why Ferrari would look to take inspiration from Red Bull, the team that is untouchable right now.
Aston Martin for example have benefitted from following a Red Bull-themed route, the P7 finishers of last year's Championship now in that 'best of the rest' position which Ferrari want for themselves come the end of F1 2023.
PlanetF1.com recommends
Flavio Briatore hits out at Ferrari's leadership for allowing technical regulation changes
Ferrari pace concerns arise as engines were not turned down at Saudi Arabian GP
Has F1's 'Smooth Operator' Carlos Sainz lost his mojo at Ferrari?
A logical call from Ferrari, but some variation would be nice
When the all-new Technical Regulations were introduced for the 2022 campaign, it was expected that these changes, alongside the budget cap, would lead to a grid of challengers which all looked rather similar.
However, it was pleasantly surprising to see all the different concepts which teams had come up with in a bid to master these rules, Red Bull, Ferrari and Mercedes all going in different directions.
But, as Mercedes now give up on their concept after another difficult start to the season with the W14, and Ferrari it seems soon set to follow, it does mean we may be indeed heading down that route where colour becomes the main distinguishing feature of the cars over design.
Of course, it is totally understandable that when teams see one concept that is annihilating the field, that the others follow, but it would be nice to see more than just subtle differences remain.
Sure, you could easily argue that it is a closer grid that will make Formula 1 more entertaining than a diverse range of challengers, but it will be a shame if it turns out that there is only really one route to success in this era of Formula 1.