F1 rumours: Red Bull give Sergio Perez performance 'ultimatum' to keep 2024 seat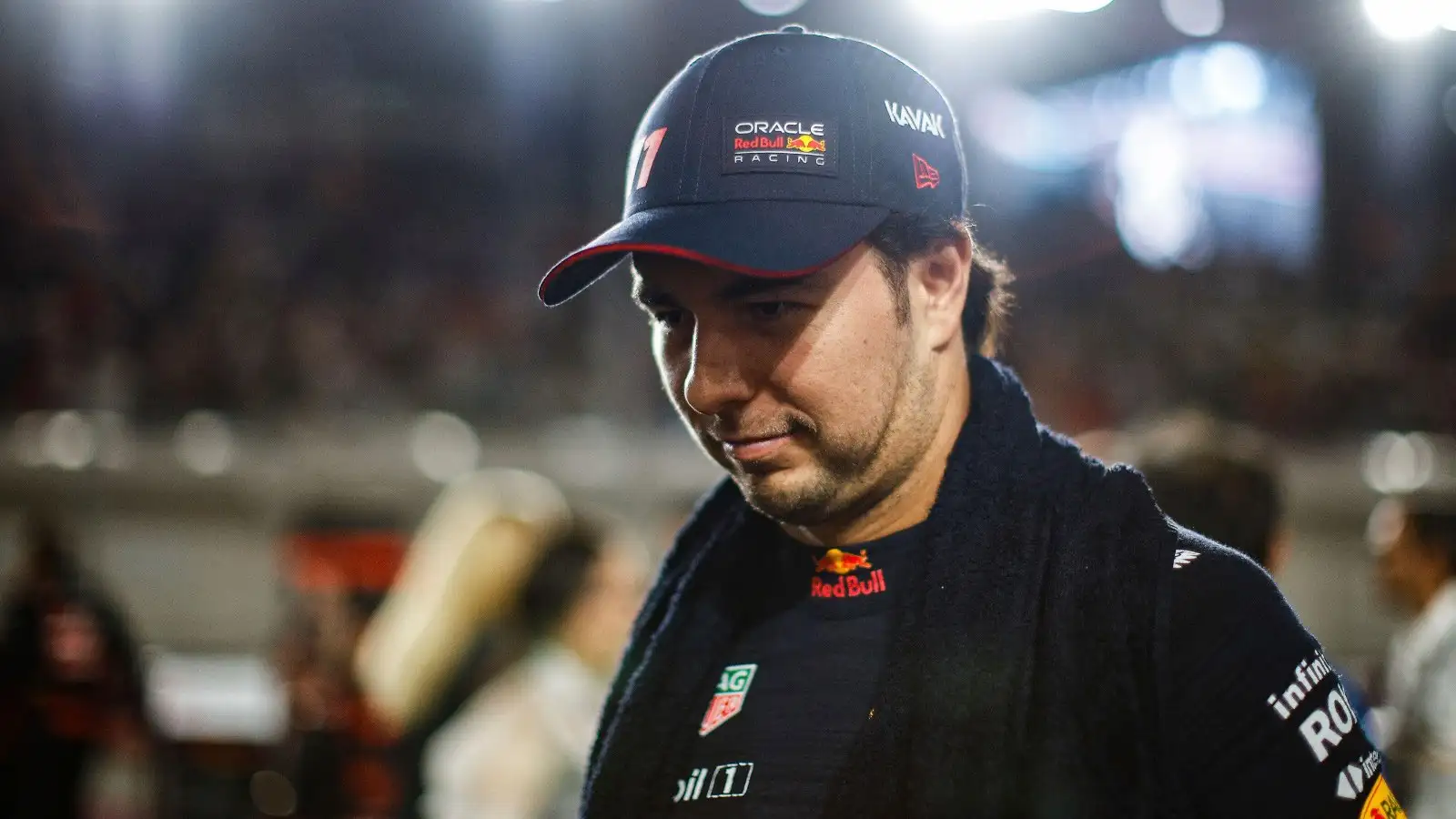 According to a report, Sergio Perez has been given a clear performance ultimatum if he is to keep his Red Bull seat for the 2024 season.
Perez's existing Red Bull contract actually expires at the end of the F1 2024 campaign but, according to Globo, Red Bull will look to trigger an early exit if Perez does not finish P2 in World Drivers' Championship.
Red Bull have never finished 1-2 in the Drivers' Championship before and, given the clear superiority the Red Bull RB19 has over its rivals in the field, this is a glorious opportunity to end that long wait. However, Perez risks not keeping up his side of the bargain.
The Sergio Perez rumour mill just keeps on turning
As recently reported by PlanetF1.com's Sam Cooper, there is only an 11-point gap between Perez's 2023 and 2022 points totals after 17 races of the season gone but, such is the consistency of the underperformance this year, there is barely a day that goes by without his future at Red Bull being questioned.
The latest speculation on Perez's future has come courtesy of this report from Globo, who, according to their sources, believe Perez has been told he must finish second in the World Drivers' Championship behind Max Verstappen in order to keep his seat for another season.
If he doesn't, then Daniel Ricciardo will take his position and that, in turn, will create an opening to bring Liam Lawson back into the fold to partner Yuki Tsunoda following an impressive spell covering for the injured Aussie driver.
Perez, who has just one podium finish to his name in the last five races, is only 30 points ahead of nearest rival Lewis Hamilton who has been driving a vastly inferior car this season.
PlanetF1.com recommended reading
The ten worst mid-season F1 driver swaps of the 21st century
Ranked: The five drivers fighting for Sergio Perez's Red Bull seat
What is the official stance of Red Bull on Sergio Perez?
With so much rumour and speculation around, it can be very easy to lose sight of the official lines on record from Red Bull's most important figures: Christian Horner and Helmut Marko.
Marko has made his feelings on Perez very clear and recently said that he thinks the struggling Red Bull driver would be better off leaving the team and finding a new environment.
Horner, though, has been a little less dramatic and a bit more diplomatic in his answers to constant questions about Perez. It was very notable in Qatar, though, that Horner felt the time has come to sit down with Perez and try to resolve the inconsistent, below-par performances.
"I think we really need to sit down with Checo because we know what he's capable of and he's not hitting that form at the moment," Horner said.
"We desperately need him to find that form to keep this second place in the championship.
He added to Sky F1: "The other teams are working as a pair, sometimes that becomes a bit confrontational as we saw today [in reference to the first-lap crash betweenLewis Hamilton and George Russell].
"But you know Mercedes, it's very tight between their pair, Ferrari is very tight between their pair, Oscar, what a great job he's doing as a rookie, very tight with Lando.
"We really need Checo to get into that window because it's not this year so much, but certainly next year, we need him to be firing on all cylinders."
Message sent.
Read next: F1 rumours: Red Bull's 'emergency' plan for 2024 if Sergio Perez leaves