Lewis Hamilton will have to pen to paper very soon if he wants a mega bucks deal with Mercedes as a '£22million' salary cap is looming.
Months after everyone expected an announcement, Hamilton has yet to sit down with Toto Wolff to hammer out the finer points in a new Mercedes contract.
One of those points, of course, being his salary.
Currently earning £35m per season, the 35-year-old is believed to want an increase of up to £40million-a-year or either a two or three-year deal.
That is quite a lot higher than the figure being bandied about as a possible salary cap, £22m.
According to the Daily Mail, a 'proposal to limit the pay packets of the sport's biggest stars to £22m — or $30m as the new regulation will be written — was even backed by Hamilton's team principal Toto Wolff.
'The cost-saving measure will start in 2023.'
However, any driver who has a contract that includes 2023 or even beyond that will still be paid their full salary, even if it is over and above the £22m.
'Although the exact details of the cap are yet to be finalised, a source has stated that employment law would likely obligate teams to continue to pay at the wage set before the rule's introduction,' added the publication.
'Hamilton may also consider whether to commit to Mercedes for a longer stretch than he originally intended, in order to ensure the highest possible grade of remuneration to the end of his career.'
Salary cap, which was discussed in Monday's F1 Commission meeting, still needs the approval of the FIA's World Motor Sport Council.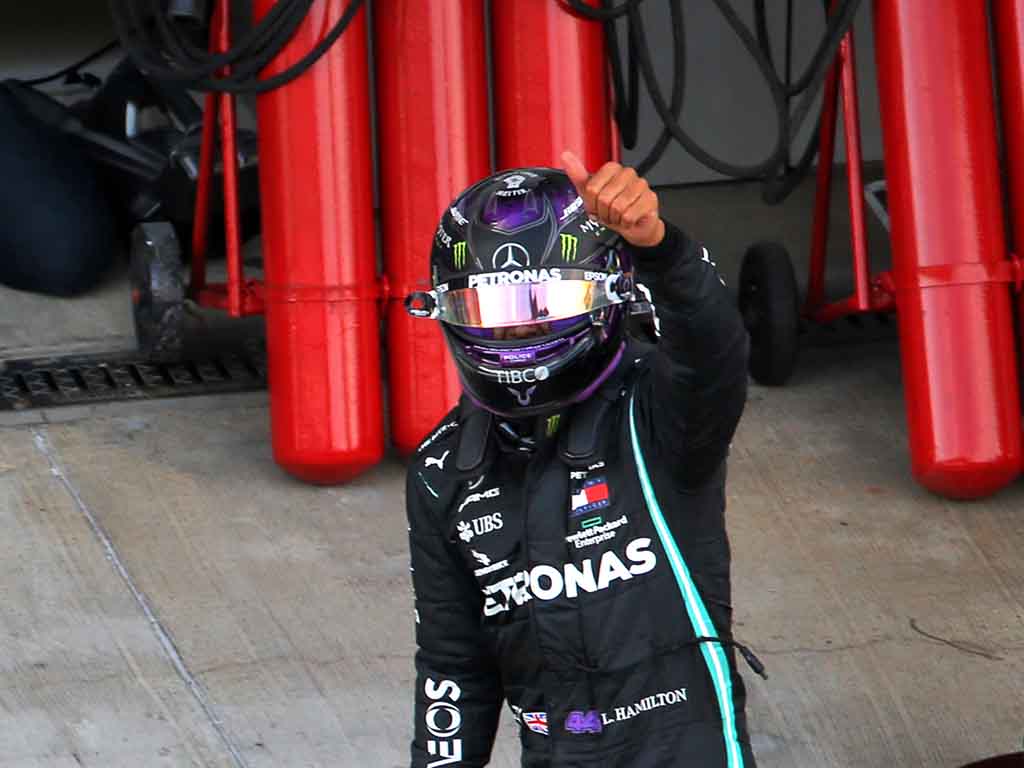 Get your hands on the official Mercedes 2020 collection via the Formula 1 store
Wolff recently joked that Hamilton's record-breaking 92nd grand prix win will up the six-time World Champion's price.
"It's huge," Wolff jokingly told Sky Sports when asked about that pending deal.
"We will have to sell plenty of inventory and sell the lease back of the buildings, just to come up with the money."
Add in the fact that Hamilton is on the verge of handing Mercedes a seventh successive Drivers' title and Constructors' and one could argue that the driver is worth every penny of his expected £40million per season.
Follow us on Twitter @Planet_F1 and like our Facebook page.