F1 explain Saturday night timing for Las Vegas GP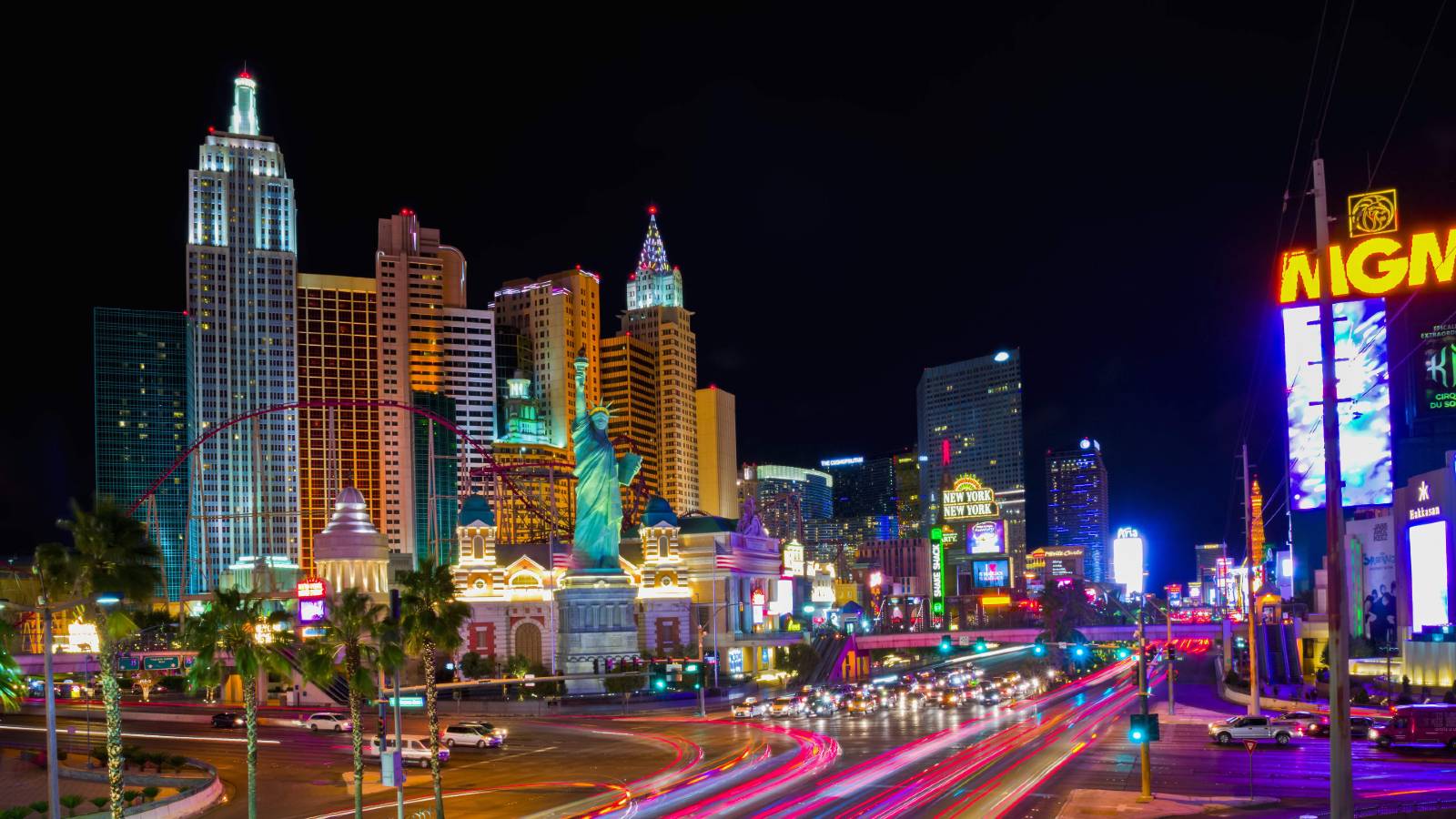 Stefano Domenicali, the Formula 1 CEO, says the Las Vegas Grand Prix taking place on a Saturday night is the "perfect time".
In 2023, F1 will have three races in the United States and six on the American continents as a whole, that is if a new contract is agreed with Mexico to stage their grand prix beyond this year.
The latest addition, following the inclusion of Miami which is set to make its debut on May 8 this season, is Las Vegas – which previously held two Formula 1 races on a track constructed in the car park of the Caesar's Palace complex in 1981 and 1982.
Every state in the USA that has hosted a Grand Prix thus far 👀

We can't wait to be on the Las Vegas Strip! 🤩#F1 #LasVegasGP pic.twitter.com/cUgm2xBTQc

— Formula 1 (@F1) March 31, 2022
But the new version of the race, which has been scheduled for November 25 2023, will break with recent tradition and be held on a Saturday night at 22:00 local time – which means an early start for F1 fans in Europe planning to watch live on the Sunday morning due to the time difference.
Domenicali has defended that decision, saying it would be a "total mistake" to stage the race in mid-afternoon local time.
"Formula 1 cannot be static," said Domenicali, quoted by Sky Sports, with the timing set to make it F1's latest-starting race as well as the only one on a Saturday.
"To have a race on Saturday at 3pm, that would be a total mistake. That is the reason why we are flexible – we are showing that's the right moment to have the best show in this context.
"I don't see any problem on that. And if you think actually in terms of timing in Europe, the race time we have on Saturday is 10pm, Saturday night is perfect because also that audience will be connected.
"I think that is a perfect time and a perfect slot for that event in this context."
Domenicali used the word "perfect" again to describe how Las Vegas fits into the Formula 1 structure.
"It is the perfect combination of what Formula 1 stands for today," added the Italian.
"It's emotion, it's passion, it's a business, it's relationships, it's culture and it's intensity. This is the reason why this is the perfect place to be.
"We believe, without being arrogant, that Formula 1 will be something the American fans will love to be involved in even more.
"We believe this is a very important market in developing the love of our sport."
Planet F1 Verdict
F1 explain Saturday night start in Vegas
F1 CEO Stefano Domenicali has defended the decision of the Saturday night 10pm local start time for the Las Vegas GP.