F1 sprint weekends can help replicate the magic of the FA Cup, argues F1 chief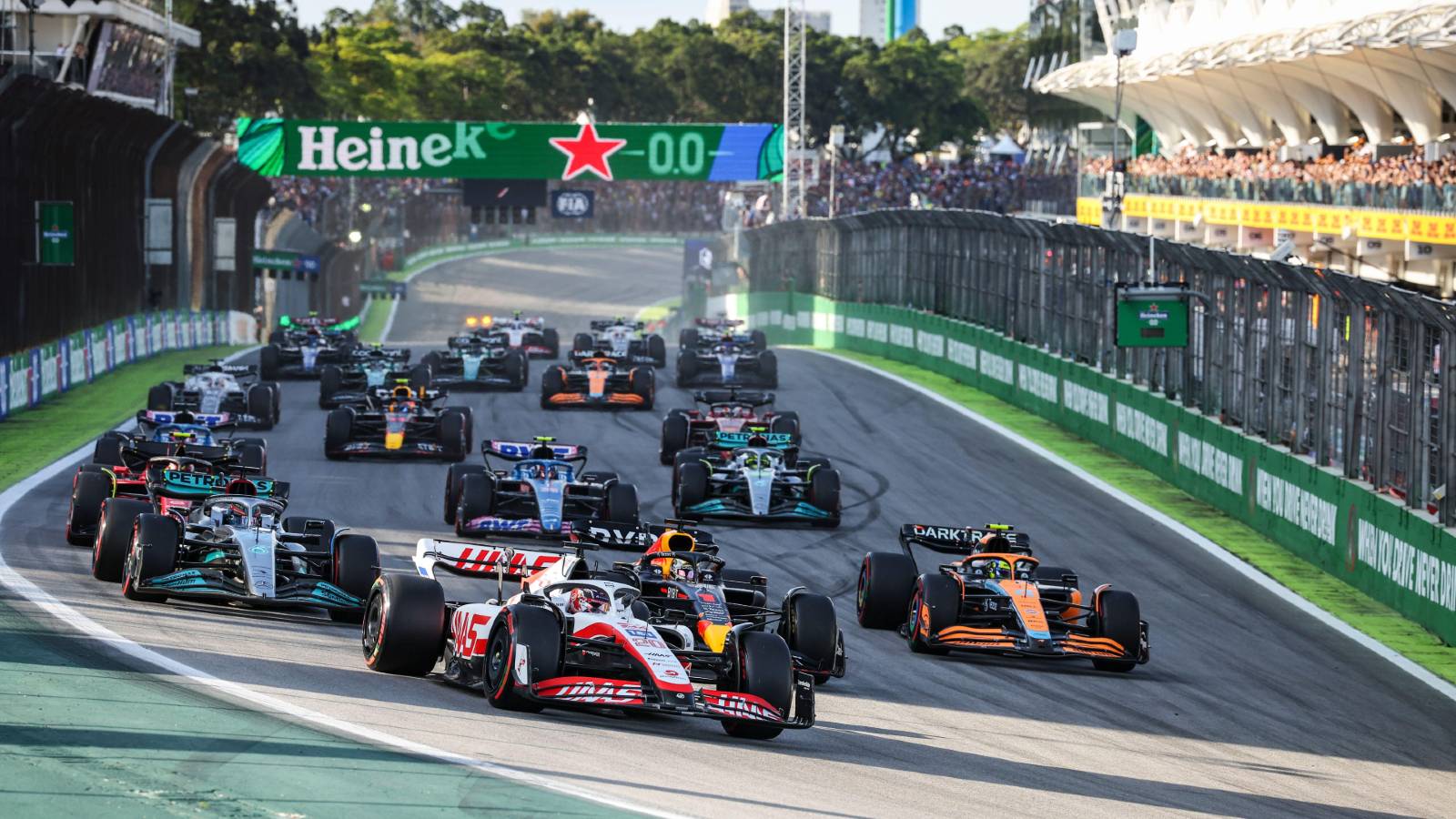 F1's Pat Symonds believes sprint races can help the unpredictability of the sport and compared them to the FA Cup.
Sprint races arrived in 2021 and were met with a mixed reaction from both within and without the paddock but the latest edition in Sao Paulo appeared to show the benefit of the format with action throughout the 24-lap race.
With the number of sprint races set to double to six in 2023, it is clearly a new mechanic that Formula 1 is not looking to shelve anytime soon.
The sport's chief technical officer has suggested as much and compared the shortened race to the FA Cup, which is known for producing upsets.
"There are those who like it or those who dislike it," Symonds said. "But to me, what we do have is a competition. What I like about a competition is one that's not predictable.
"Oxford [United] were playing Arsenal last week [in the FA Cup], they were holding them 0-0 at halftime. So obviously that sort of thing is great.
"Now, with a normal sprint-free weekend, Friday does not provide any competition and therefore what's the attraction? Because that's what we're here for."
Symonds also said the reduction in practice time was good as the teams rely so much on simulation that by the time they get to the track, they already largely know what they are doing.
PlanetF1 recommends
Where are they now? The F1 2008 grid for Lewis Hamilton's dramatic first title
F1 2023 predictions: Which driver will win each team-mate battle in 2023?
Is Netflix's Drive to Survive nearing the end of the road?
"The teams are so good with their simulation and everything these days and then having all that time on Friday, two hours of running to just sort of fine tune the car and what that leads to is predictability.
"So I think the sprint does two things. In my view, it does it without the sideshow taking away from the main event. And I think that's important because the grand prix is what it's all about."
The former Benetton man said that he believed it was important to measure how fans react to the sprint format and said they have two ways of doing so.
"One of the things my group is doing for F1 is we are studying very carefully what people like. We're doing it scientifically. We have two ways of doing it.
"One we have a number of people who we actually wire up while watching the race. We measure the galvanic skin response which in layman's terms is like a lie detector so we can see what their emotions are while they're watching the race.
"Then we also have written some very clever software which trawls social media and looks at the sentiment, not just looking for words, it's much more sophisticated than that.
"But we look at what the sentiment is all the way through the races and we can actually drill down with that one and see what they're actually talking about.
"All my guys get fed up by me saying 'we must have evidence based decision making' rather than what happened in the past that sort of 'well, why don't we do this? Why don't we do that?' and no work done to actually justify it.
"Whereas we're trying hard to understand the problem and then simulate how to get out of those problems and ultimately, just getting to a better product for the fans because that's what we care about."